The Stratos 714 VLJ is targeting a 400-knot cruise speed and 1,500 nm range.
The reasons that EAA AirVenture 2017 is THE place to be next week just keep mounting. The Stratos 714 VLJ (Very Light Jet) will be making its first public appearance at Oshkosh, with the upholstered prototype sporting a fresh paint job. The 714 will be on display all week near the southwest corner of Boeing Plaza and is scheduled for an in-flight demonstration on Tuesday, July 25, at 2:45 PM. In addition, Stratos Aircraft will have an exhibit booth at Space 370, between the Grand Entrance and Building D.
Since the Stratos 714 first took to the skies last November, it has logged a total of 37 flights. The VLJ, able to sit six people, is being designed for personal, business and air taxi use, cruising at a brisk 400 knots, and capable of a 1200 – 1600 NM range, depending on the load. Stratos CEO Michael Lemaire says they've been pleased with the results from the initial test flight program, adding that "We were able to refine the flight controls, improving the feel, and the pilots who have flown the aircraft have given us great feedback."
The company notes that the 714 has "highest thrust to weight ratio of any VLJ," which gives it excellent take-off performance, something test pilot Sean Van Hatten loves: "The takeoff is really an event in this airplane. When you reach rotation speed, the airplane simply levitates off the ground."
Stratos Aircraft CTO and Chief Designer Carsten Sundin says that it's been a long road, with extensive designs and test, but the payoff is that true business jet performance will be within reach of owner/operators for the first time. "We have taken a methodical approach in the design and we anticipate only minor design changes will occur in the certification process. Parallel to the design effort, we have built a solid foundation to support certification and production. This includes production-quality tooling, parts traceability, costing systems, and facilities infrastructure."
The company is holding off on taking deposits for the Stratos 714 until the aircraft is closer to certification, but they are recording "expressions of interest" on their website, at www.stratosaircraft.com
---
Update 2-20-16: The Stratos 714 VLJ Completes Second Test Flight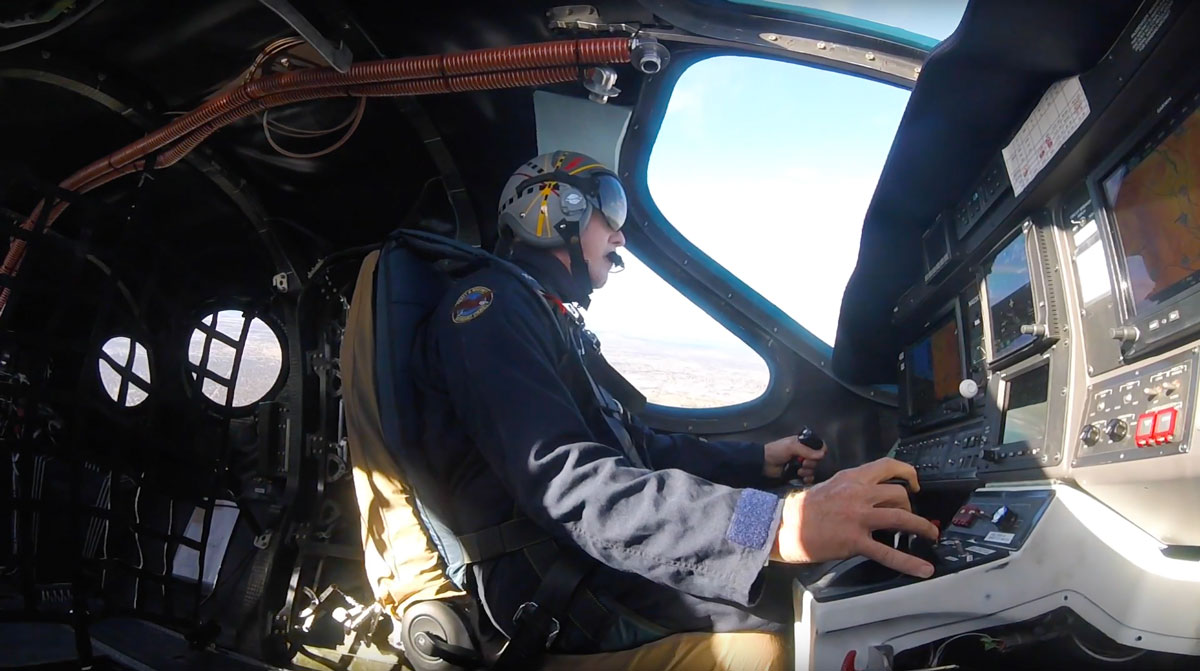 Testing has continued for the Stratos 714 VLJ (Very Light Jet), with a second test flight taking place late last month in Redmond, OR, where the aircraft is based. Carsten Stundin, the Engineering Manager at Stratos, while talking to AVweb about the aircraft's flight test performance, said that they are continuing with  "expected minor aerodynamic adjustments to dial in the stick control forces. The Stratos 714 is controlled by a side stick and it has a relatively large flight envelope in terms of speed, altitude and also CG range. As expected, this requires some fine tuning of control stick forces."
As previously mentioned, Stratos is expecting to fly the jet to AirVenture 2017, as well as NBAA's Business Aviation Convention & Exhibition (NBAA-BACE) in October to promote awareness and drum up excitement for the aircraft from investors and prospective buyers.
The company still isn't taking deposits for the aircraft, with Stratos' CEO Michael Lemaire explaining to AVweb that they are privately funded for the prototype phase, during which they plan to "explore the full flight envelope and draw conclusions for the certification stage. We are not yet funded for the certification phase. At present, we have no plan to take deposits towards deliveries, which are still many years away."
---
Original Post 12-1-16: The 4 Seat Stratos 714 VLJ Completes Important First Test Flight
Stratos Aircraft has successfully completed the first test flight for the Stratos 714, a four-seat Very Light Jet (VLJ) the company has had in development for a number of years. The flight lasted for 10 minutes, during which the aircraft reached a speed of 128 knots and an altitude of 3,700 feet, with the flaps set to 24 degrees and the gear extended.
Michael Lemaire, the CEO of Stratos Aircraft, said that the flight was a very exciting event for the whole team, adding "We invested the time and effort in the initial design and construction phases to assure that this proof of concept aircraft would ease the path to certification. After flight testing is complete, we will pursue a Type Certificate. We could shave off a considerable amount of certification time and start producing finished aircraft with additional investment, of course."
More Details on the Stratos 714 VLJ Test Flight
Test pilot Dave Morss was in the pilots seat for the flight, which was focused on verifying general stability and systems operations for the aircraft. Stratos says that Morss was satisfed with the overall handling of the 714, and was able to provide the development team with some useful feedback.
The company plans to continue with a flight testing program that will fully explore the performance capabilities of the aircraft, with the hope of achieving a cruise speed of over 400 knots and a range of 1,500 nautical miles. According to Stratos, if they can hit that kind of performance, Miami to Seattle would take only 7 hours with just a single stop.
Stratos isn't currently taking deposits or orders at this time, but Kevin Jordan, the Chief Sales Offices, says that "we have made it possible for interested parties to register on our website for airplane availability updates and investment opportunities." You can visit that page by clicking here.
And if you need another excuse to take part on EAA's AirVenture 2017 this next year, Stratos plans on being there with a product introduction.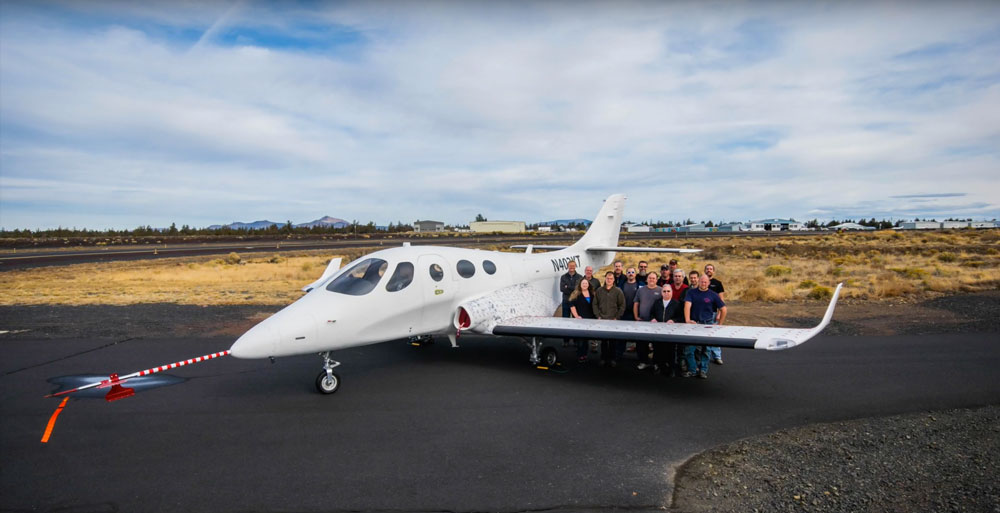 Video of the First Stratos 714 VLJ Test Flight
Specs on the Stratos 714 VLJ
Seating
4
Type of Certification
FAR 23, Single pilot, VFR day/night, IFR, Known icing conditions
Propulsion
Pratt & Whitney Canada JT15D-5
Takeoff Thrust
2,900 lbs
12.9 Kn
Height
9.8 ft
3.0 m
Wing Span
40.5 ft
12.3 m
Length
35.8 ft
10.9 m
Cabin Height (max)
4.8 ft
146 cm
Cabin Width (max)
4.7 ft
143 cm
Cabin Length
9.5 ft
290 cm
Volume
160 cu ft
4.5 m3
Take off to 50 ft, MTOW, Sea level, ISA Std day
1,970 ft
600 m
Landing from 50 ft, MLW, Sea level, ISA Std day
2,240 ft
683 m
Stall Speed
63 Knots
117 Km/h
Max Cruise (at 30,000 ft / 9144 m)
415 KTAS
769 Km/h
Time to Climb to FL 370
17 min.
Service Ceiling
41,000 ft
12,500 m
Range with 4 Occupants (NBAA IFR)
1,500 nm
2779 Km
Featured Images: courtesy of Stratos Aircraft
---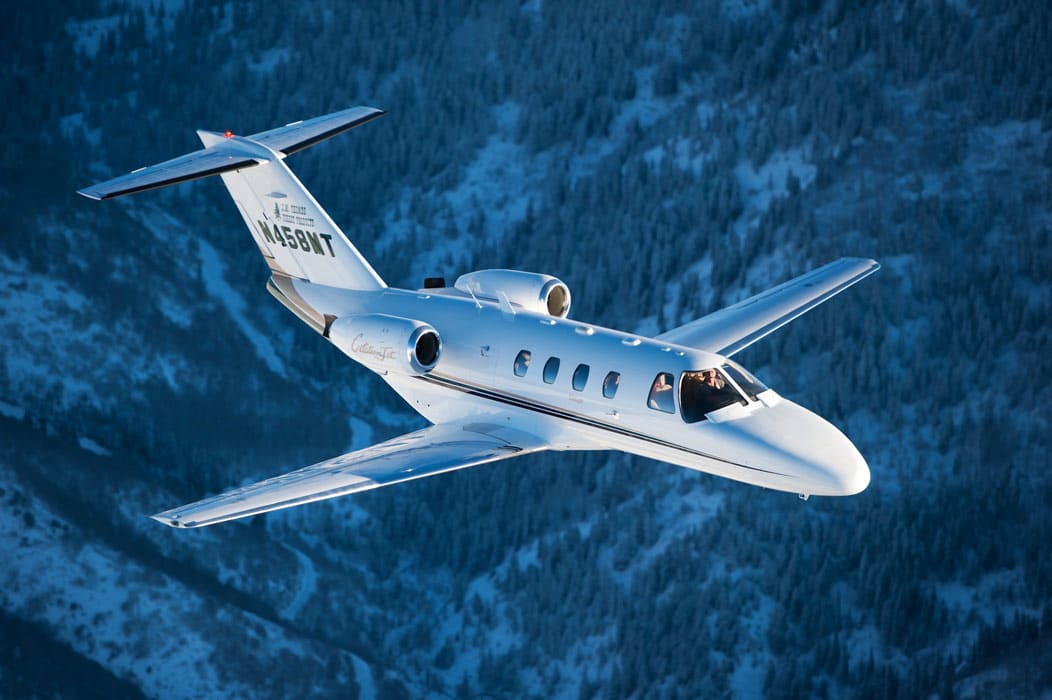 Cessna Citation: From Slowtation to Near the Speed of Sound
The 7,000th Cessna Citation, originally named after a thoroughbred racehorse, was delivered on June 27, 2016. It's a milestone that began in 1969 and 35 million flight hours later, Citation hours are now in thousands of pilots' logbooks. From the Citation 500 parents spawned seven different distinct families, each with design improvements which has taken Citation from the "Slowtation" to the screamin' Mach .935 Citation X+ which can fly between New York and Los Angeles in four hours [Click to read more…]
---