The G1000 avionics package offers Cessna Caravan pilots a variety of enhancements and features.
Textron Aviation has received certification from both the FAA and EASA (European Aviation Safety Agency) for equipping new Cessna Caravan and Cessna Grand Caravan EX airplanes with Garmin G1000 NXi avionics, allowing deliveries equipped with the new platform to move forward in the US and Europe.
Rob Scholl, the Senior VP of Sales and Marketing, says the G1000 NXi avionics package furthers the company's commitment to improving and investing in the Caravan platform and helps them continue to lead the modern single-engine utility turboprop segment. He adds that "The Caravan platform has the capability to perform an impressive range of challenging missions, and now with a more streamlined and connected experience in the cockpit, pilots will have the modern design and state-of-the-art technologies at their fingertips."
Among the many enhancements and features provided by the G1000 NXi avionics are:
Faster processing times
Improved graphics rendering
Superior display readability, with LED backlighting
Map overlay on the HSI (Horizontal Situation Indicator)
Improvements to the FMS (Flight Management System), including:

Visual Approaches
Standard ADS-B Out
Optional ADS-B In
The ability to view VFR and IFR charts on the moving map.
Animated weather from Sirius XM
According to company officials, the worldwide Cessna Caravan fleet is more than 2,600 aircraft strong, and they've totaled more than 19 million flight hours since the Caravan was first introduced.
Featured Image: Cessna Grand Caravan, courtesy of Textron Aviation
---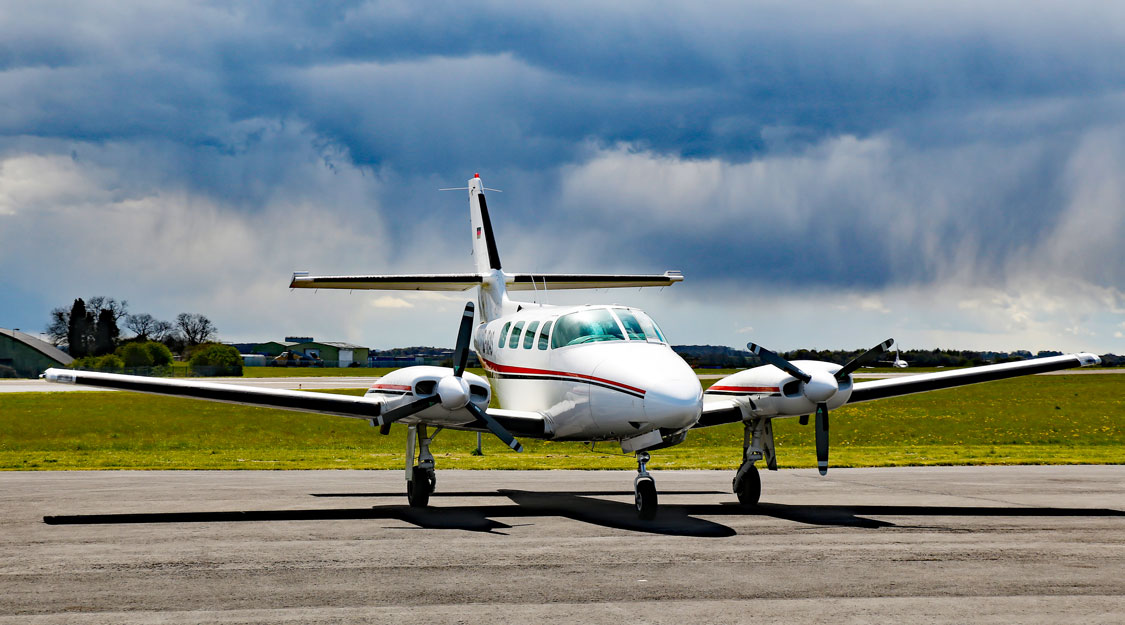 The Light Twin Cessna T303 Crusader
Cessna saw great success with their 1953 Cessna 310 light twin. For decades it rolled off the production line as a trainer, personal aircraft, and business commuter. It had been through so many variations that pilots joked they were running out of letters of the alphabet. The only other "new" twins to come out of Cessna during that time were heavier pressurized commuter aircraft. The need arose to replace their 310 with something more modern and keep a hold on the twin trainer market that Beech and Piper were dominating. Enter the Cessna T303 Crusader. [Read More]
---