Starting in 1959, the Cessna 150 Quickly Became One of the Most Popular Small Aircraft to Date
In 1959, the 'World's Premier Trainer' was introduced by Cessna as the Cessna 150. This small, but iconic, airplane has gone on to train over 250,0002 pilots- and counting. Its predecessor, the Cessna 140 tail-dragger, finished production in 1951, and Cessna went back to work designing an even better trainer and came up with the tricycle landing gear Cessna 150. The 150 also featured larger, more powerful control surfaces, and a "more modern" squared-off profile3.
The Cessna 150 went through 12 total variations3 excluding the French built Reims models and is the 5th most produced airplane ever3 with nearly 23,949 produced in its production run between 1959 and 1977.  Combined with the 7,584 Cessna 152s (the successor to the 150) built, there were a total of 31,533 Cessna 150 and 152s built. Out of those, an impressive 22,746 (roughly 72%) are still registered and flying today6.
Superstar CFI Rod Machado owns a Cessna 150 and has trained in them multiple times: "I think there are two ultimate training airplanes for pilots. The first is the J3 Piper Cub and the second is the Cessna 150. The Cessna 150 is an airplane that requires good stick and rudder skills to fly but it's also about as forgiving an airplane as any tricycle-geared machine can be. As a trainer, you just can't beat this machine. Its 40 degrees of flap extension gives the airplane an amazing descent rate when you need to get down quickly, especially in an emergency. Cessna reduced the flap extension to 30 degrees in the Cessna 152 which significantly reduces the emergency descent capability of the airplane. The 150 is an excellent spin trainer and has sufficient control authority to land in some very strong crosswinds. I can't say enough good things about the Cessna 150 as a trainer, and that's why I own one."
---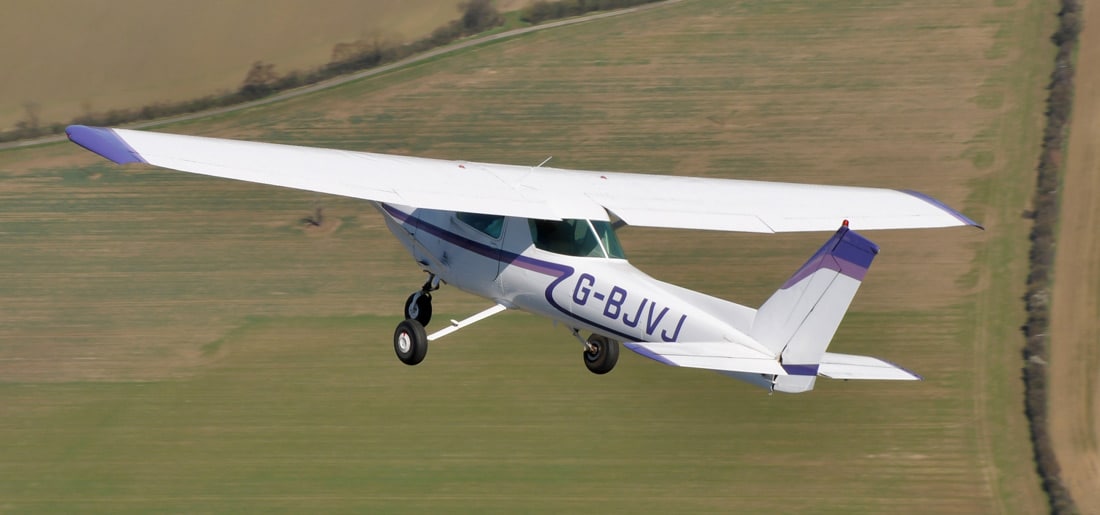 Cessna 152: Defining the Dependable Trainer
…literally thousands of current and former pilots have logged considerable time in Cessna 152 trainers worldwide. During this sturdy little aircraft's 1978-1985 production run, the Cessna Aircraft Company turned out over 7,500 airplanes at its Wichita, Kansas factory and affiliated Reims Aviation of France. While producing mostly [Read More]
---
General Characteristics of the Cessna 1501, 2
The Cessna 150 was the first flight experience for many pilots who learned to fly anytime after 1959. It's an all-metal tricycle gear high wing airplane with two side-by-side seats. The Cessna 150 had limited visibility, because it didn't have a rear window (in the original model), and high wing aircraft have essentially no upward visibility anyway due to the wing. However, it did have fairly large windows on each cabin door, and two smaller windows on the sides of the fuselage near the baggage compartment. The main gear has a small step on each side to make it easier to access the cockpit.
The empennage had a long straight tail, which made it fairly tail-heavy during ground operations. This would be remedied in a later variant.
Note: Provided specs are for the base model Cessna 150. Though the specs do vary from model to model, they stay generally close to the original specs.
| | |
| --- | --- |
| Fuel Capacity | 26 gallons (98 L) |
| Empty Weight | 985 lbs (446.78 kg) |
| Max Gross Weight | 1,500 lbs (680.38 kg) |
| Length | 23 ft 11 in (7.29 m) |
| Height | 8 ft 6 in (2.59 m) |
| Wingspan | 33 ft (10.06 m) |
Performance Specifications of the Cessna 1501, 2
The base model Cessna 150 is powered by a carbureted 100 horsepower (75 kW) Continental O-200-A engine, and equipped with a two-blade fixed pitch propeller. The flaps were deployed with a lever situated between the two seats,3 and it featured a baggage capacity of 80 pounds (36.28 kg).
| | |
| --- | --- |
| Fuel Burn | 6 gph (22.7 l/ph) |
| Range | 318 nm (588.9 km) |
| Useful Load | 515 lbs (233.6 kg) |
| Max Cruise Speed | 104 kts (192.6) |
| Econ Cruise Speed | 82 kts (151.8 kmh) |
| Do Not Exceed Speed | 136 kts (251.9 kmh) |
| Stall Speed – Clean | 48 kts (88.9 kmh) |
| Stall Speed – Landing Configuration | 42 kts (77.8 kmh) |
| Climb Rate | 670 fpm (3.4 m/sec) |
| Service Ceiling | 15,300 ft (4663.4 m) |
| Takeoff Roll | 680 ft (207.26 m) |
| Takeoff Roll (Over 50ft Obstacle) | 1,205 ft (367.28 m) |
| Landing Roll | 360 ft (109.72 m) |
| Landing Roll (Over 50ft Obstacle) | 1,055 ft (321.56 m) |
Handling Personality of the Cessna 150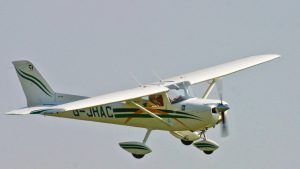 As most pilots who trained in a Cessna 150 have since moved up to higher horsepower airplanes, the little trainer is docile in handling and very, very slow. When I told Disciples of Flight co-founder Bryan (who soloed in a Cessna 152) that the top speed for the C-150 was quoted at 104 kts, he replied jokingly, "Yeah, maybe with a 100-knot tailwind!"
Luckily for Cessna, speed wasn't the priority when designing the 150. It's large and very effective rudder and flaps (that extend to 40 degrees throughout all models)3 allowed student pilots to get comfortable and familiar with the controls, and was nearly perfect for instructing stall recovery. According to an article by AOPA,  "It stalls well with a generous amount of warning and has outstanding stability on all axes." They go on to say that despite its "outstanding" stability, the Cessna 150's light wing made for a very bumpy ride in everything past light turbulence.2
Variants of the Cessna 150
As I mentioned earlier, the Cessna 150 went through 12 unique variations, and each one brought about changes. The earlier models, the Cessna 150B and 150C specifically, were the lightest and most aerodynamic (by increasing the size and decreasing the angle of the dorsal strake), giving them the fastest cruise speed of any C-150, or C-152 for that matter, at a breakneck 109 knots.3 And the 150D introduced the rear-window to the 150 line for the first time, under the name 'Omni-Vision.' However, the three variants of note I'll be focusing on in this article are the Cessna 150F, 150K, and 150L. The Cessna 150F introduced the first major design changes to the line and the 1966 model year produced the most 150s in one year at 3,067;4 the Cessna 150K offered the unique aerobatic trainer, the A150K Aerobat, in addition to the commuter model, and the Cessna 150L greatly improved upon the basic design and had the longest production run of all the variants.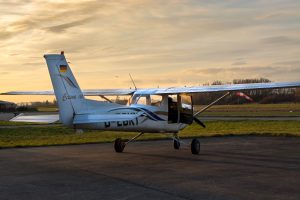 Cessna 150 F
In 1966, Cessna released the visibly different Cessna 150F, of which 3,087 were built. The vertical stabilizer was tilted back 35 degrees and larger tires were made standard. Additionally, they were made considerably more comfortable (though still tiny) and convenient by increasing the width of the cabin doors by 23%, the flaps were now electrically deployed through a panel-mounted switch, the baggage compartment was made 50% larger, and higher quality brakes were installed.3
Cessna 150 K
In 1970, alongside the Commuter model of the 150K, Cessna introduced the A150K Aerobat, capable of withstanding +6/-3G due to its increased structural strength. The Aerobat also featured adjustments such as four-point harnesses, dual overhead skylights (to improve visibility), jettisonable doors, and removable seat cushions that allow the pilots to wear parachutes.3
In addition to the aerobatic-specific upgrades, both the A150K and the regular 150K featured a new style of conical camber wings.3 When researching the Aerobat, I found that the pilots who judge the airplane on its aerobatic capabilities are often the ones who haven't flown one. Wayne Boonzaier bought one to complete his private pilot training and admits to going in with low expectations. However, he says that other than it being a bit slow compared to most other aerobatic aircraft, it was incredibly fun to fly. "She completes aileron-rolls, barrel-rolls, Cuban 8's, and almost any other positive G maneuver you can dream up easily, although energy needs to be well managed, and timing needs to be spot-on…" He goes on to describe the "clean as a whistle" snap-rolls that are completed from 90 mph with a roll rate "approaching 360 degrees per second with zero loss of altitude."11
Cessna 150 L
The Cessna 150L had the longest production run of any variant, with a four-year production run that began in 1971. One of the most noticeable improvements is the tubular landing gear with flat steel spring gear, which gave the little plane a wider stance (a 6 inch difference) and improved ground handling. The landing and taxi lights were also moved from the leading edge to the cowling to improve ground illumination, which didn't end up being that much of an improvement. (By the 1984 model Cessna 152, the lights were moved back to the wingtips.3) Additional visual changes included a longer dorsal strake that improved aerodynamics (which brought the empty weight up 10 lbs), new fuel filler caps that reduced moisture seepage, and lower seats to compensate for taller pilots.3
Popular Upgrades and Modifications for the Cessna 150
Like most aircraft, the Cessna 150 and its many variants have been endlessly modified by pilots to fit their mission.5 For example, VG's and STOL kits for backcountry, flap gap seals and auxiliary fuel tanks for cross country, as well as larger engines (up to 180 horsepower) and an auto fuel STC, which is convenient for every mission. The most popular upgrades and modifications focus on improvements in two main areas: safety, and performance.
Cessna 150 Safety Mods
The Door Latch
According to Brian Whatcott, the exterior door latch paddle on the Cessna 150 is installed in the "blow-open" or "suicide" position, which makes it easy for the slipstream to blow the door open in flight if it wasn't securely latched. Additionally, the coil springs holding the paddle in place are steel, which causes them to corrode and break eventually, so he recommends getting them replaced with stainless steel, as well as smoothing/sanding the lock hooks on the panel to prevent the door from blowing open in the wind.10 If you don't want to replace all the tiny springs and coils yourself, a new latch replacement assembly costs $1,200.
Landing Lights
As we discussed earlier, Cessna's decision to move the landing lights to the cowling from the wings resulted in shorter lifespans on the bulbs due to the constant vibration of the engine. If you have a Cessna 150 with cowl landing lights, you can replace the bulbs with LEDs (more expensive, but brighter and they last longer), or get the STC for wingtip light installation. Wingtip replacements with LED landing lights can run anywhere from $1,500 to $2,000.9
 Cessna 150 Performance Mods
When it comes to performance modifications, it's all about what you want from your Cessna 150. A typical STOL kit can cost $2,200 and up, whereas VG's alone cost around $7008. These two combined can significantly lower your stall speed. Flap gap seals can be installed to reduce drag and increase the rate of climb3 and can be bought for around the $500-600 mark8.
There are plenty of STC's for the Cessna family, especially the older "legacy" models like the C150. One of which are auxiliary fuel tanks (tip tanks) that increase fuel capacity by 24 gallons total, and cost upwards of $4,500 to purchase7, but can nearly double your range. For some, that added cost might be worth not having to stop so often on long range flights!
Purchase Costs
The yearly insurance rate for a Cessna 150 is one of the lowest you can get if you're not using it as a trainer. With a low hull value and tricycle gear, it's a safe and insurable little plane. Additionally, the purchase cost is excitingly low as well, making it a smart first plane for many low-time pilots. Depending on the year and upgrades, you can pick up your own Cessna 150 for between $12,500 and $49,500, though most often you can get them at the lower end of that range, at an average of around $20,000.
---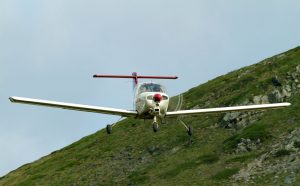 Piper Tomahawk: From 'Traumahawk' to the Perfect Day-Tripper 
Though best known for the iconic Piper J-3 Cub and its many variations, Piper Aircraft has contributed 160 certified models and nearly 150,000 aircraft to the world of aviation, the majority of which are still flying. One of the most affordable Pipers still available today is the PA-38, the Piper Tomahawk. [Read More]
---
Final Thoughts
The Cessna 150 is incredibly versatile- depending on the variant, you can upgrade it to a pretty good aerobatic trainer, a great backcountry plane, a light cross-country plane, or leave it as is as a standard trainer. For pilots who fly solo, there doesn't seem to be many more plentiful, affordable options out there that can beat the Cessna 150. Like with all legacy models, there are plenty of little things to fix, but most of the used C150's on the market have already been taken care of and well-loved as a family plane or commuter. The later versions that have a rear window are obviously a better option, but it'd be hard to be disappointed with a standard, trustworthy plane like the Cessna 150.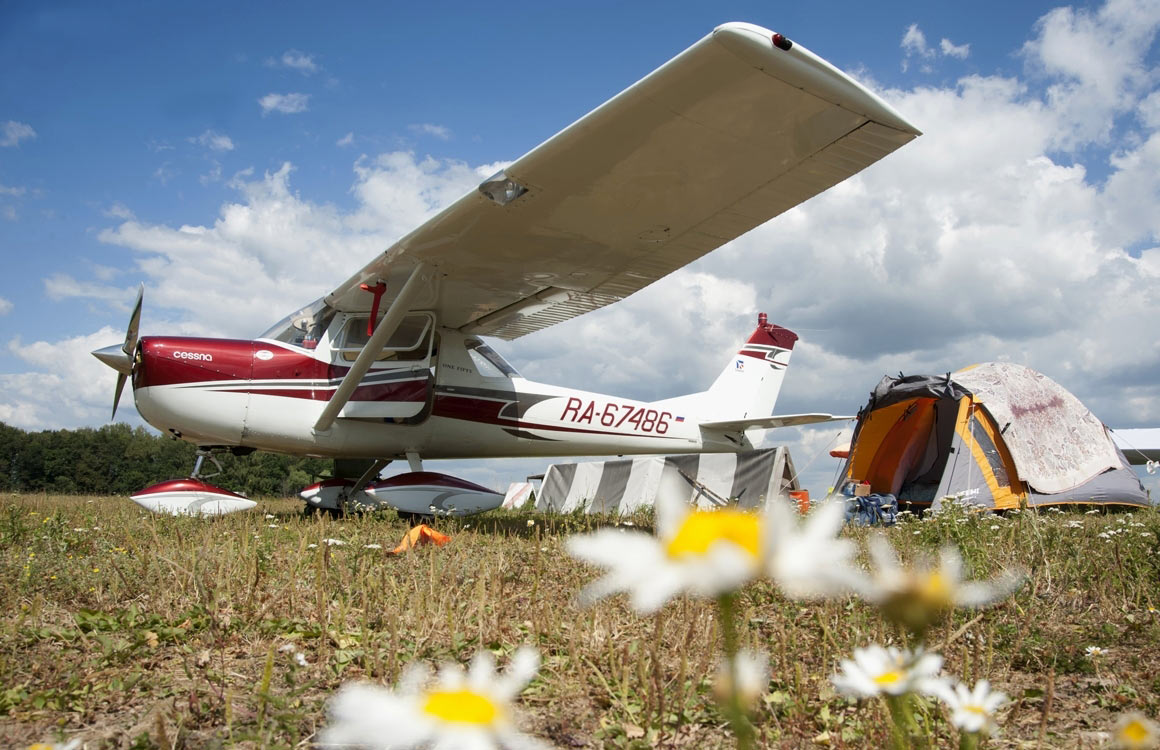 Resources and References

:

1 – Cessna 150 D,-E,-F,-G – Performance Data, Rising Up Aviation, Retrieved 7-10-17

2 – Cessna 150, Brooks Whitney Almquist, AOPA, Retrieved 7-10-17

3 – Cessna 150, Wikipedia, Retrieved 7-10-17

4 – Cessna 150H, Skytamer, Retrieved 7-10-17

5 – A Different Cessna 150, Cessna Owner Association, Retrieved 7-10-17

6 – Cessna C150 performance and specifications, Pilot Friend, Retrieved 7-10-17

7 – Legacy Internals- Cessna 150, Flint Aero, Retrieved 7-11-17

8 – Performance Modifications and Speed Mods, Knots 2 U, Retrieved 7-10-17

9 – CWT- Cessna Wingtips with Landing Lights, Premier Aerospace Services and Technology, Inc. Retrieved 7-10-17

10 – Cessna 150 Door Latch, Brian Whatcott, Aviation Banter, Retrieved 7-9-17

11 – Aerobatics in the C-152 Aerobat, Wayne Boonzaier, Avcom, Retrieved 7-9-17