About the Disciples of Flight Aviation Blog
Disciples of Flight
The Disciples of Flight aviation blog promotes genuine devotion, safety, knowledge and enjoyment. We will explore strategies for those who want a career, ideas for those who want to explore, knowledge for those who want to improve.  Through our collective efforts I hope we can share experiences, insights and avenues that can lead to safe, more affordable and meaningful experiences.
If you enjoy our aviation blog then please follow us on Social Media:
The Disciples of Flight aviation blog (previously known as Skypark.tv) was started in early 2012 by: Jim Hoddenbach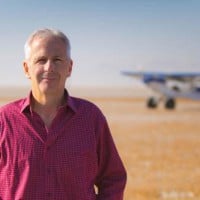 Jim Hoddenbach has channeled his dual passion for aviation and photography into two successful businesses and a lifetime of amazing memories. As an A&P IA Mechanic with 30 years of experience, Jim has provided decades of dependable, professional, and quality work through Aero Services to his fellow aviators at the Skypark Airport. Jim also founded Canyon Air Photo with fellow pilot and friend Steve Durtschi, providing their keen eye and amazing aerial photography skills for hire. Jim's excellent photography is often on display along with his engaging articles. A Certified Flight Instructor, Multi Engine Instructor, fixed wing and rotorcraft pilot, and husband and father, Jim never stops working to improve his life, and the lives of those around him. Jim is a true Disciple of Flight.