After Flying Wild Alaska, what's Ariel Tweto been up to?
UPDATE 10-12-16: After three seasons of Flying Wild Alaska, earning her private pilot certificate, and going through some serious stall training with MzeroA, Ariel Tweto is still excited  to explore her love for spending time in the air. Just yesterday, she shared on her Instagram account that she's taken her first paragliding lesson, and is excited to continue learning the fine art of gliding.
---
The Discovery Channel's Flying Wild Alaska was a rare gem among reality shows. Not only was it about aviation, but it featured likeable people doing interesting things. For three seasons we were immersed in the day-to-day operations of Alaska's largest regional airline, Era Alaska, as its personnel dealt with the challenges of operating in the beautiful but harsh Alaskan bush. Central to the story was the flying Tweto family: Jim, Era's Chief Operating Officer and in-demand bush pilot; his wife Ferno, Station Manager and self-described "cargo girl;" and the sisters Ayla and Ariel, multi-tasked ground crew, ticket sellers and receptionists. Along the way we got to know Ariel Tweto as a major character but not necessarily the center around whom the story revolved. However, there's a lot more to Ariel Eva Tundraq Atauchiaq Tweto than first appears, as we learned when we had a chance to talk with her last April.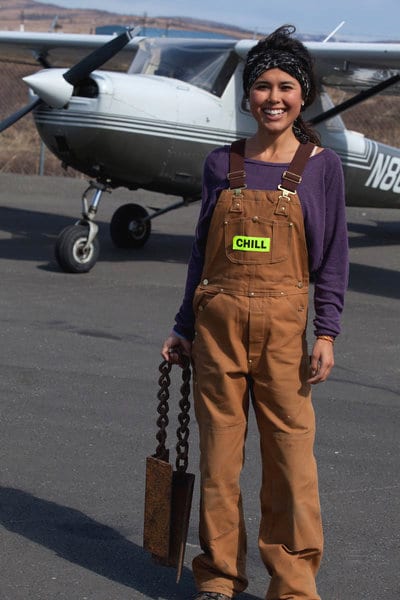 For one thing, there would never have been a Flying Wild Alaska without Ariel.
The genesis of Flying Wild was Ariel's appearance on the game show Wipeout. This is often referred to as the "Where's the pole?" episode. That's what Ariel shouted when she couldn't spot the pole in the Pole Vault obstacle, despite it being right in front of her (she said later that she thought the pole would be yellow). Ariel charmed the audience during the contestant interview with her comments about Unalakleet, the remote Alaskan village she was from, and her ingenious revelation that she had "never been kissed" (because of this the episode is also referred to as the "Never Been Kissed" episode). This made such an impression on the producers that they approached her about doing a reality show. Her father Jim initially expressed skepticism about the marketability of the show's concept, not understanding how anyone could find their ordinary life in any way interesting. Much to his surprise, people did, a lot of people.
In this "look at me!" age of Instagram and Periscope, it seems odd that someone might not want to be on TV, but that's the case for one member of the Tweto family, Ariel's younger sister Elaine. In our interview, Ariel described Elaine as a "genius," an accomplished pilot with multiple ratings, including instrument and rotorcraft. Although confirmation is lacking, it seems likely that she plans to carry on in the family business.
The show ended after three seasons, ostensibly because Jim had decided to retire. It seems sad to think of someone who has flown for so long and done so much for aviation giving it up, and suspicion surfaced that this couldn't be the whole story, that perhaps something was terribly wrong? "No, he's flying more than ever," Ariel said in our interview. The family had had enough of cameras being in their faces at every turn, so it was decided to end the show gracefully, on a high note, instead of dragging it out until it became an ordeal.
Although Flying Wild is over, Ariel Tweto has continued her media career along several paths. She hosted the Sundance Institute's Native Shorts television series in 2013 and the Miss Alaska USA pageant in 2014. She was a guest on the Late Show with David Letterman and appeared no less than fifteen times on the Late Late Show with Craig Ferguson (who is himself a pilot).
She is involved with MzeroA Flight Training's Flying Again feature film and made a training video with them titled "Turning Stalls With Ariel Tweto" which was released on Youtube June 4, 2015.
One major television project is a series titled Covering Alaska that is planned to air this year. On the lighter side, her non-aviation acting gigs include a Brazilian beer commercial!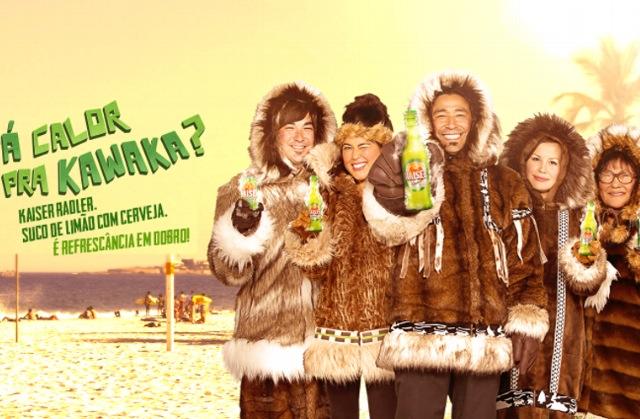 A distinctive feature of Flying Wild Alaska was that it did not shrink from the darker issues affecting life in rural Alaska, such as the high teen suicide rate. A poignant episode in the first season dealt with just such an event and its effect on the close-knit community. Ariel's effort to address this problem is a nonprofit called Popping Bubbles. It was originally intended to raise suicide awareness but "it's gone way beyond that" into the realm of actively motivating young people. The idea is that individuals tend to stay in their "bubble," their comfort zone, but this "bubble" can become a trap, isolating rather than protecting its occupant. Ariel urges young folks to "pop the bubble," to get out of their comfort zone and live their lives to the fullest.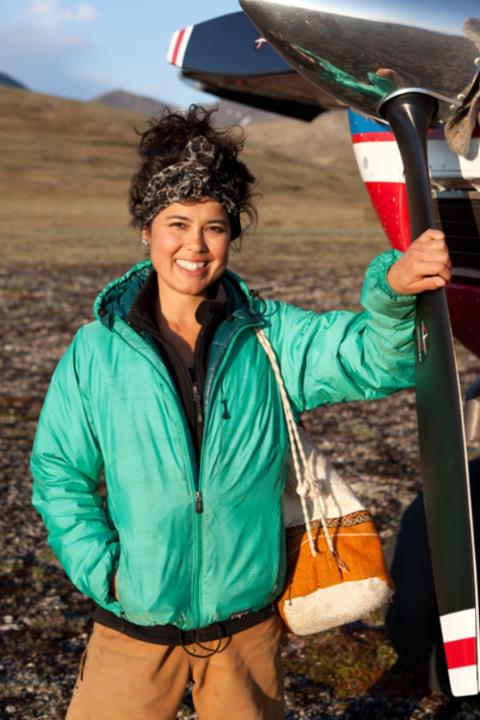 Ariel may be unique in that she started training in a Cessna 207, "graduated" to a Cessna 150 and finished in a spanking-new Cessna 172. Complications along the way included landing in a 15-knot crosswind on her first solo and handling radio problems during a solo cross-country.
None of this kept her from completing her practical test and getting her license in April 2012. These days she keeps her skills sharp by flying during her visits home to Unalakleet and with Lynn Freeman of Build-A-Plane when she's in California.
There may be a rotorcraft rating in her future because her father Jim has added a Robinson helicopter to the fleet, to make it easier for them to fly to their cabin.
Flying Wild Alaska may have gone to DVD and Netflix, but star Ariel Tweto is still going strong. Whatever project she undertakes next, we can be confident she'll bring to it the same enthusiasm and spirit of adventure that made Flying Wild such a hit in the aviation community.