Bose is Protecting Ears and Blowing Minds With the A20 Aviation Headset
As a student pilot, I have very limited experience with aviation headsets. To this day, I've only worn four: a really, very uncomfortable and cheap pair that garbled communication because of all of the static, a decent pair that functioned but were fairly uncomfortable that I had to continually adjust, a pair of David Clark Pro-X's (which I will talk about later), and very recently, I was given the opportunity to try the famed Bose A20 Aviation Headset. I took the headset with me on my second flight lesson, in which we flew over Lake Tahoe and the Sierra Nevada mountains for a couple hours in a Cessna 172m.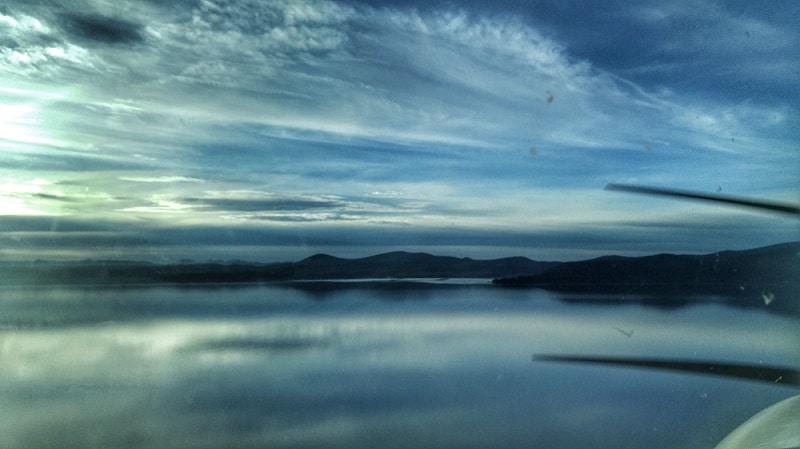 First thoughts on the Bose A20 Aviation Headset:
Wow. Just, wow. This headset felt like I was wearing marshmallows over my ears that gave me super-hearing. My flight instructor coincidentally also had a pair of Bose A20's, and we were able to chat as clearly and easily as we could in a vacant park on a quiet day, sitting right next to each other. Every other experience I've had in a small plane, conversation was kept short and sweet simply due to the fact hearing each other is difficult, knowing that you're being heard correctly is impossible, and hearing your own voice amplified in your ears is distracting as well, but with the Bose A20's, my instructor and I were able to talk about everything under the sun with ease.
First thoughts on the DC Pro-X Aviation Headset:
For comparisons sake, I went on another flight two days later to more accurately compare the Bose A20 Aviation Headset to its competition, and was able to enjoy the David Clark Pro-X Aviation Headset. I was happily surprised to find that the on-ear headset was actually more comfortable for my ear piercings/sunglasses combination than the ear cupping cushions. However, I did notice the audio cutting out when I turned my head to look out over Donner Lake when we flew over, and the microphone didn't stay as securely pressed against my mouth as the Bose A20's did. The comfort was superior, the price is more affordable ($695, a whole $400 cheaper), but the audio couldn't hold a flame to Bose. The audio-dampening ability worked fairly well, as I had to pull the speaker away from my ear to hear the changes in engine pitch as my boss and piloting mentor Bryan Stewart instructed me to listen as we adjusted the throttle, among other things, but the ambient plane noises seemed generally louder.
The band on the headset was more difficult to me to adjust, but it fit excellently once it did. I found I had to remove the DC Pro-X Aviation Headset to shorten the band, whereas on the Bose A20 headset I was able to do it while wearing it, which was very convenient and allowed me to focus more on the plane and the world around it. The DC Pro-X also had individually adjustable speaker volume, and I found the control module to be less bulky and slightly lighter than the Bose A20's, though the Bose definitely had the aesthetic and ergonomic advantage.
The speakers themselves were the dentist-office-green I associate with old fashioned aviation equipment, and had a slightly busier appearance, due to the cords and wires being exposed (as is most common). The Bose A20's will spoil you, because the cords are built inside the structure of the headset band, giving it a very sleek, modern appearance. Though I'm not personally a fan of the appearance of the DC Pro-X aviation headset, it is very reminiscent of classic aviators wearing leather caps and bomber jackets, which definitely has its appeal.
Comfort means safety for pilots
Finding a comfortable pair of recreation headphones is difficult, but finding an aviation headset you can wear for hours comfortably is not only hard, it's expensive and very important. Without a comfortable and reliable headset, your attention is pulled away from your instruments and windows, which increases the dangers of piloting an aircraft. Every second you spend yanking off your headset to readjust the band or fiddle with the microphone is an opportunity for disaster to strike. As experienced pilots know, pilot error is far and away the highest cause of crashes and accidents, so it's essential to respect the dangers of the situation and give your plane, and the whole flight experience, the attention it deserves.
Learning to fly, it's incredibly important that you can hear and communicate with your instructor clearly, and once you begin communicating over the radio with towers or other pilots, clarity in communication can be a life or death situation. Because of this, I needed a very comfortable headset that would let me focus all my attention on flying. For me, finding a comfortable headset was (I thought) an impossible task, because I happen to have a bunch of jewelry in my ears. I have some quite extensive cartilage piercings that make wearing over-the-ear headphones an awful experience. For years, it's been a battle between constant adjusting a pair of headphones or just suffering through it as clumps of surgical steel are painfully pressed against my head, resulting in sore, tender ears, and oftentimes headaches (depending on how long I was wearing them). Luckily, the Bose A20's speakers were comfortable hugging my ears, but I definitely preferred the soft, on-ear speakers from the DC Pro-X's.
The band has a cushion system that is comprised of two squares of dense, cushy sheepskin stuck to a short cloth elastic band. The elastic allows you to attach the sheepskin pads closer together or farther apart on the Velcro strips glued to the band. The light metal band is made of two sections, connected with a hinge in the middle, and so the stretchiness of the furry padding also contributes to an increased, more comfortable fit for larger heads. Unlike every other pair of headphones or headsets I've ever tried, it didn't squeeze the life out of my brain while also holding the speakers in place. I knew that the headset was supposed to be one of the lightest on the market at only 12oz, but it felt heavy and sturdy enough that I wasn't concerned about breaking it.
Large range of size-flexibility
As a young woman, aviation headsets are usually too big for me, and the speakers fit more along my ear lobe and jawline than anything else, but luckily, this was not the case with the Bose A20 aviation headset. I was happily surprised that I actually had to lower the cushiony speakers to fit correctly, illustrating that this could fit even the littlest pilot. The speakers were unbelievably clear, and the oblong shape of the cushion really helped prevent any pain from pressing against my ear piercings. I wish that I could wear them while listening to music at home!
The microphone is attached to a bendy, rubber coated wire that provides excellent positioning ability, and didn't subject me to that uncomfortable cold-metal sensation when it brushed against my cheek turning my head while banking and such.
Double the noise-cancelling, double the fun
The most impressive part of the whole headset (though the comfort is definitely tied for first) was the inherent noise-cancelling ability of the cushioned speakers. In-flight, my instructor would occasionally ask me if I could hear the change in the engines pitch or volume, to which I answered every time, "Nope!" And I realized after the lesson that I never even turned on the actual noise-cancelling function, which is controlled by a small power button on the control module attached to the cord. Some variants of the Bose A20 are exclusively aircraft-powered, and will turn on when your avionics do, but I was using the battery powered headset, which has an auto-off feature, but requires you to manually turn on the headset. While taxiing back to the hangar, I decided to try out the noise-cancelling button and suddenly gained a very empathetic connection to deaf people. The silencing ability is shocking, like what I imagine outer space or being buried underground to sound like. It's a clearly perceptible dampening of every sound except the ones being transmitted through the speakers. To be frank, it makes the world weirdly quiet.
Easily customizable to fit the needs of every pilot (or student!)
The control module has a couple other very interesting and convenient functions as well. A fun one is the individually adjustable volume knobs. I haven't yet experienced a need for that function, but I tried it anyway. It worked as well as you would expect given the Bose A20's reputation, which is really dang well. Maybe I'll run into a situation that necessitates that function in later lessons!
The headset also has Bluetooth capability which allows you to make calls or listen to music wirelessly, and an audio prioritizing switch that allows you to mute or mix the various audio sources. The headset also comes with two removable cord clips so you can fix the cord to your seatbelt or pants, keeping it out of the way or placing the control module within easy reach. All this comes in an egg-shaped black zippered carrying case with firm inserts to hold the headset in place, and elastic straps and two elastic pouches: one on the exterior of the case, and one on the inside of the front zipper flap.
The WOW-factor never fades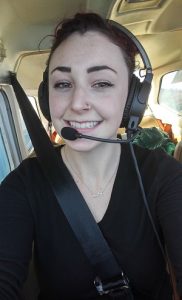 Overall, this is so much better than the other headsets I've tried that it's not even in the same ballpark. Gone are the days of clunky, hard plastic headsets that are army green or beige or some other ugly color and only catch half the things you say; the Bose A20 aviation headset (and Bose in general) continues to redefine the industry. I only wish that they were more affordable! When I brought up that point to my flight instructor, she clued me into the fact that everything in aviation is expensive, and that when you spend as many hours a day as she does wearing a headset, the best in comfort and ear-protection becomes a prerequisite. Amazing as they are, I wouldn't want to spend over a thousand dollars ($1,095.95) on a headset, especially knowing how expensive replacement parts are! After consulting the Bose website out of curiosity, I noticed that a replacement cord/control module will run you nearly $300, and they took a page out of Apples book with an $80 6-pin to U174 cord adapter in case you need a U174 plug for your aircraft.
That said, the Bose A20 Aviation Headset is really the best available today, and the only negative aspect is the cost, so personally I would choose the DC Pro-X aviation headset because of the price and comfort, but the audio of the Bose set seems worth the money. Too bad my flight school has my purse strings tied.