Some argue that airline alliances make the airline industry far too consolidated to be safe for people.
At some point or another, you've probably been on a commercial aircraft and flown to your destination, whether for pleasure or for work. Little did you know, most of the time, you are flying on a subsidiary of one of only three companies. So this begs the question, how consolidated is the airline industry?
The airline industry has long been touted for its lack of competition. It may seem as though we have more airlines than ever before, but the truth is that we don't. This is mainly due to something known as airline alliances.
Airline Alliances
There are three main alliances in the airline industry: Star Alliance, which is by far the largest; SkyTeam, which is the second largest; and Oneworld, which is the third largest airline alliance. All three are comprised of all the major airlines in the world.
The size of airline alliances are measured by one of two/three metrics: number of members and revenue passenger miles/kilometers (RPMs/RPKs). As a general rule, RPK is the most cited measurement, as it's not necessarily size, but quality that matters to airline alliances.
Star Alliance
Star Alliance is by far the largest airline alliance, both based on the number of members (26) and RPK (1,739). Star Alliances' members include some of the airline industry's largest airlines, such as Lufthansa, Air Canada, United, SAS, and ANA.
Combined, the alliance has over 5,000 aircraft, which serve almost every country on Earth! Star Alliance members also (like many other airline alliances) share lounges and terminals. In fact, they also offer code sharing, where two or more airlines offer a route, but only one airline flies the given route.
There is also something rather special about Star Alliance: it was the first airline alliance. And arguably, they are the reason why the airline industry is so consolidated in many people's eyes.
In 1997, five airlines (known as the 'founding five') came together to form this first airline alliance: Thai Airways, SAS, Lufthansa, Air Canada, and United. They came together in order to maximize themselves, under the guise of bringing the world closer together and being "an alliance that will take passengers to every major city on earth."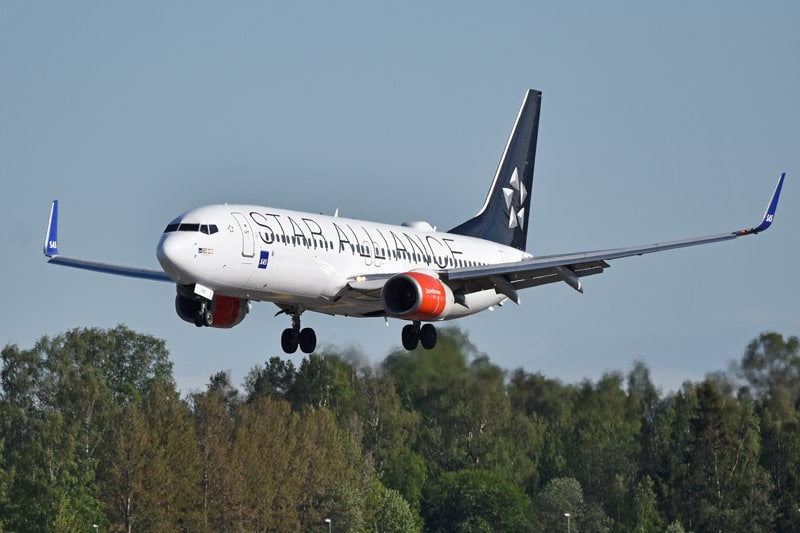 Star Alliance pride themselves on the fact that they are the largest airline alliance on the planet, boasting on their website that their alliance can fly you anywhere in the world! Their members often have the Star Alliance logo blazoned across the nose of their aircraft!
SkyTeam
SkyTeam is Star Alliance's main competitor, and the second largest airline alliance both in terms of RPK and members. SkyTeam's members include some of the airline industry's largest airlines, such as: Aeroflot, Delta Airlines, Air France, KLM, and China Eastern Airlines.
SkyTeam's combined fleet totals over 3,000 aircraft, flying to over 1,150 airports in 175 countries. SkyTeam is also known to be the most code sharing-prolific airline alliance of the major three.
SkyTeam was the last of the three major airline alliances to be formed. The alliance first came into effect when representatives from Delta Airlines, Korean Air, Air France, and Aeroméxico met in New York in June 2000. They were worried about the potential duopoly that would be created by the first two airline alliances.
They didn't want to join either alliance, but knew that in order to survive, they knew that they had to join one. Instead, they came together and founded their own one, which soon drew attention from other airlines.
Within two years of formation, they had gone from four members to nine. And by the end of 2005, there were thirteen members, and SkyTeam had surpassed Oneworld as the second largest airline alliance. Since then, they have continued to add new members of the alliance, including Vietnam Airlines and Kenya Airways.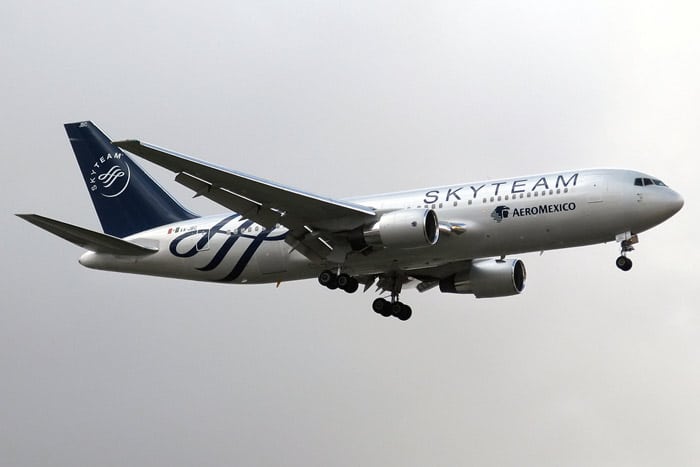 SkyTeam prides itself on being the most efficient airline alliance on the planet. SkyTeam members often wear the SkyTeam logo twice, one on the tail of the aircraft, and the other near the nose of the aircraft. However, some of the smaller members, especially newer ones such as Vietnam Airlines and Kenya Airways, do not follow suit.
Oneworld
Oneworld is sometimes referred to as the "flag carrier's alliance" due to the high concentration of national flag carriers that are a member of the alliance.
Oneworld currently has thirteen members and thirty affiliates, including: Qantas, British Airways, Royal Air Maroc, LATAM and Qatar Airways. This makes them the third largest airline alliance by both RPK and members, and combined, the alliance has over 3,500 aircraft which travel to more than 1,000 airports in 158 countries.
Oneworld was formed in February 1999, after many major world flag carriers saw the success and allure of Star Alliance, but didn't want to be confined to simply one airline alliance. Due to this, American Airlines, Qantas British Airways, Canadian Airlines (which left the alliance a few years later) and Cathay Pacific came together in London to found Star Alliance's first competitor.
Oneworld's goal was to benefit the industry via making everything more streamlined and efficient. There were also secondary benefits of enhancing frequent-flyer program co-operation, access to more airport lounges and code sharing agreements.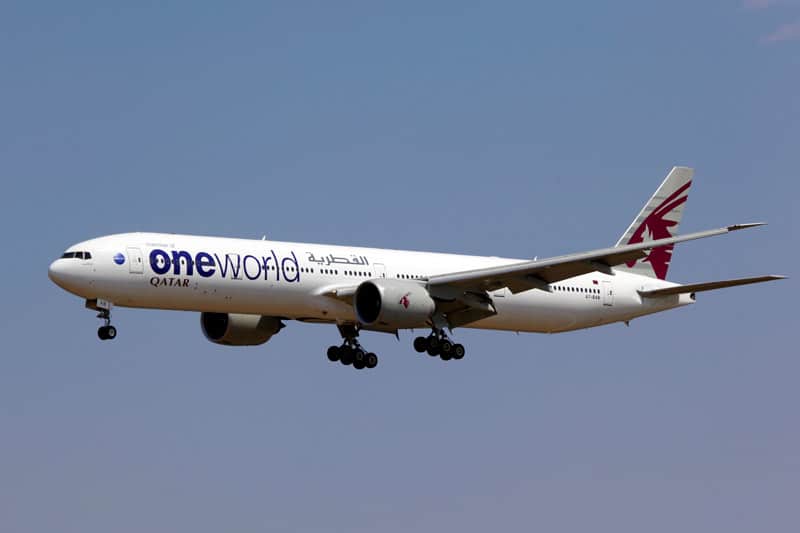 Unlike the other two alliances, who just have a small logo on the tail or nose of the aircraft, Oneworld does it a little differently: they often have the word 'Oneworld' painted down the sides of their aircraft to signify that they are part of the Oneworld alliance (although this is not always the case.)
---
Calamity and Coincidence: 40 Years Later Are We at Risk of Another Tenerife?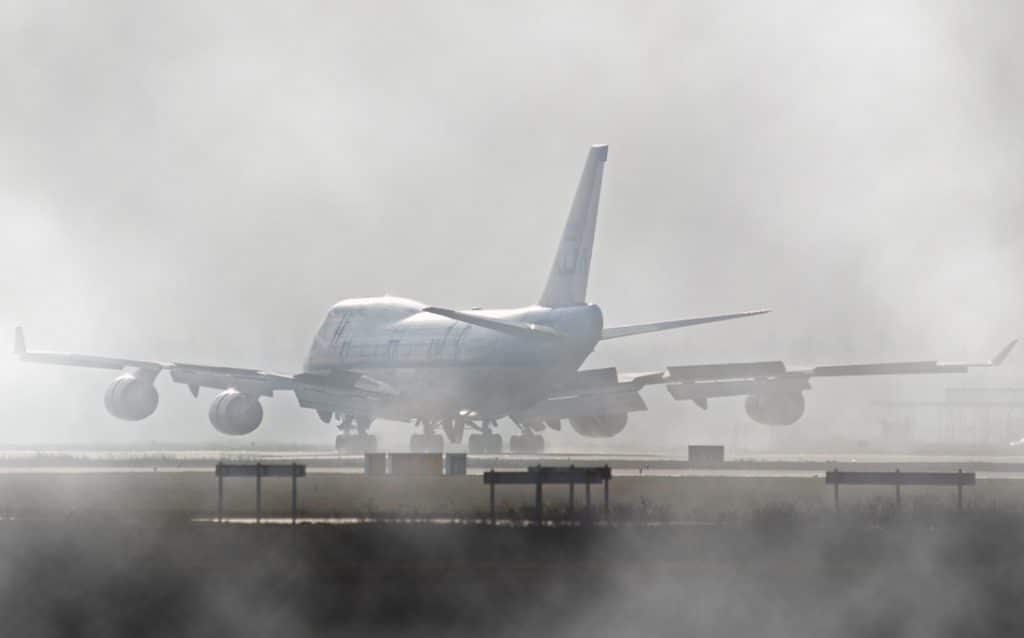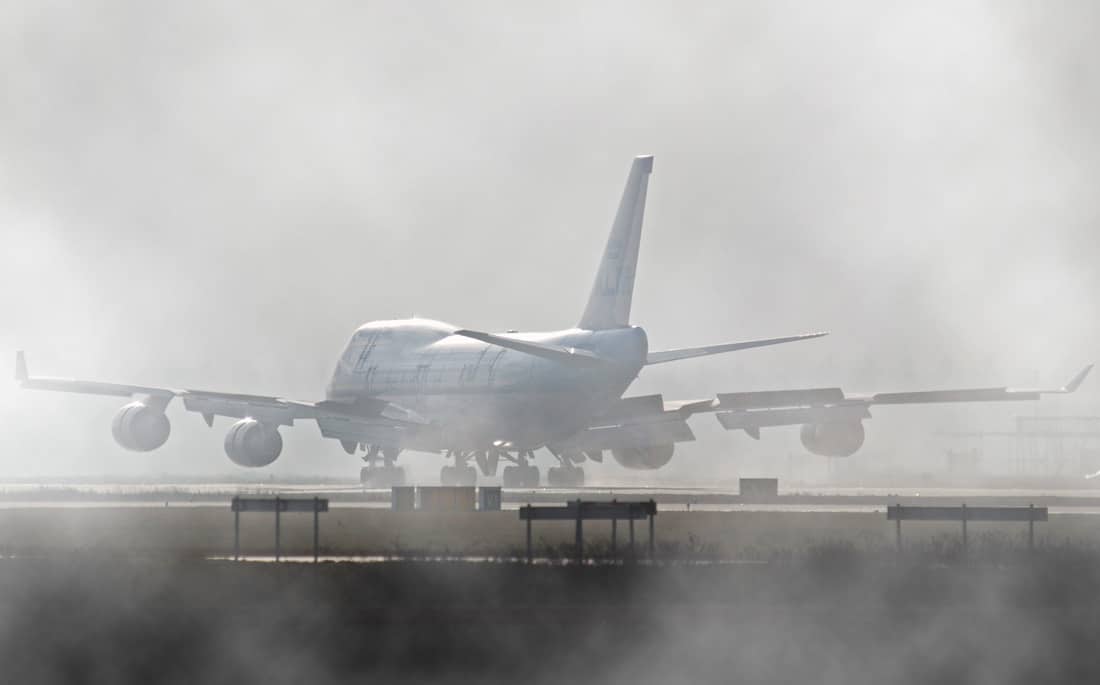 There's another Captain Jacob Van Zanten flying out there somewhere, right now. If his name doesn't ring a bell, the crash that killed him, the one he's blamed for, just might: Tenerife. It remains to this day the world's most deadly airline accident, with 583 lives lost. March 27 marked the 40th anniversary of the infamous epic ground collision between two jumbo jets on a runway at Tenerife, in Spain's Canary Islands, off the coast of West Africa…
---
Other Airline Alliances
Naturally, other airlines followed suit. There are literally thousands of other smaller airline alliances, yet hardly any of them can compete with the size, strength or variety of the main three alliances.
None of these alliances have more than six members and are all regional airlines or national carriers for small islands. Examples of these alliances include Value Alliance (six members); U-FLY Alliance (five members) and Vanilla Alliance (five members). There are also around one hundred others that are so small they only contain two or three, and sometimes maybe even just one airline in their alliance.
However, it must be stated that there are some airline alliances that only target a given area (eg. the Indian Ocean for Vanilla Alliance) and as such, have no plans to make a move to become the fourth player or usurp one of the main three.
Commercial Aircraft Manufacturers
The same thing could also be said for commercial aircraft manufacturers. Again, it seems as though we have never had more aircraft manufacturers, but when you look in the past, there were far more aircraft manufacturers…
The aircraft manufacturing industry has also long been hailed for its lack of competition, even as early as the 1960's!
For commercial aircraft manufacturers, there are only really two major players, with two that often come behind. For military aviation, for private aviation, there is really only one major player.
Airbus
Airbus has recently stolen Boeing's long-held title of the largest aircraft manufacturer on the planet. Airbus is one of the airline industry's two go-to manufacturers (combined with Boeing), and produces many aircraft for all types of airlines, including the A380 for large airlines and the smaller A220 (Bombardier C-Series) for smaller airlines or regional flights.
Airbus was founded as both a military and commercial aircraft producer. It was conceived in Europe in order for their to be a counter-balance to that of Boeing which has reigned supreme as the sole largest aircraft manufacturer.
Boeing
For many, when I use the word 'aviation', their mind jumps to the most famous aircraft manufacturer of all: Boeing. Boeing produces many famous (and infamous) aircraft for both the commercial airline industry and militaries across the world.
---
William Boeing: The Story of a Visionary Aircraft Manufacturer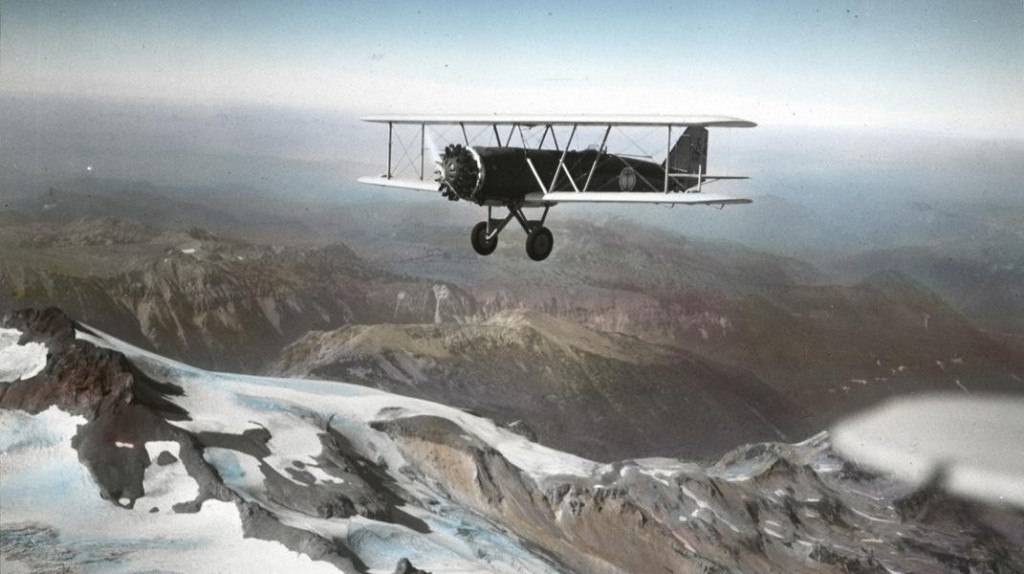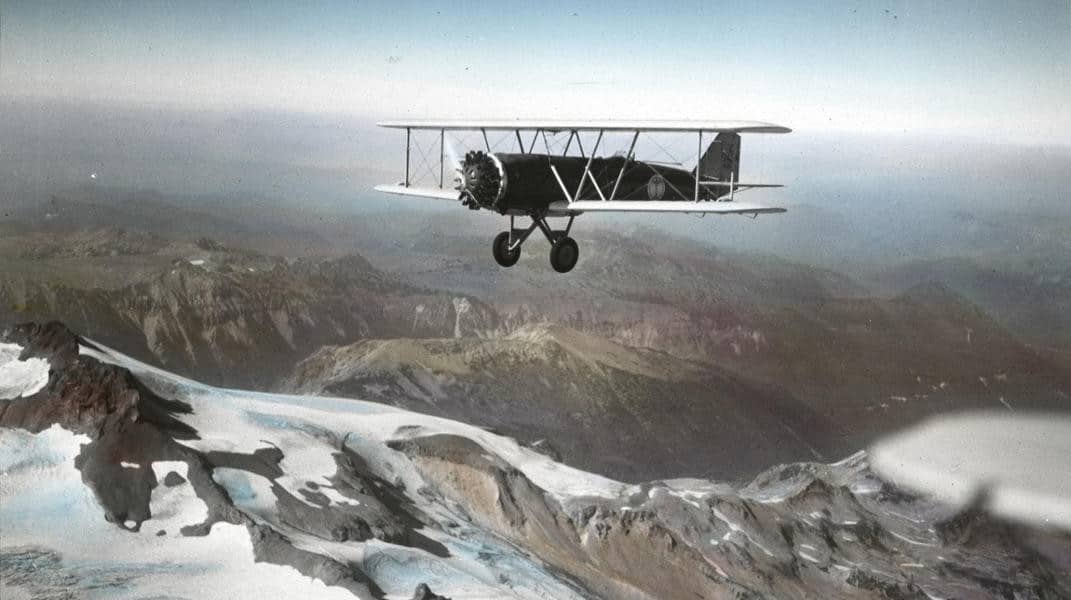 William Boeing was a visionary entrepreneur and pioneer in the field of aircraft manufacturing. Guided by his steady hand, a small airplane manufacturing company was able to grow into a massive corporation, engaged in a number of related industries. And though legislation after the Great Depression forced him to disperse the corporation and sell his interests in the Boeing Airplane Company, he never lost his passion for aviation...
---
Boeing produces aircraft such as the 747, 737 (including the infamous 737 Max) and F-15. Boeing is a firm believer in 'supplying the world with the best aircraft', although, this doesn't always go to plan.
Since Boeing's foundation, they have been built on growing through merging and acquiring its competitors. You probably remember the Boeing-McDonnell Douglas merger of 1997, but, I'm sure that you didn't know that Boeing has acquired 8 companies in the last 5 years alone!
One of the most high profile recent acquisitions of Boeing's was their 80% stake in a joint program between them and Embraer.
Gulfstream
While Boeing and Airbus are the biggest names in all of aviation, Gulfstream is happily serving the richest people on Earth. Yes, Gulfstream's production is only a fraction of what Boeing's or Airbus' might be, yet Gulfstream is beating them in one respect: being the go-to place for the rich and famous.
John Travolta, Tom Cruise, Jim Carrey, Tiger Woods, Tyler Perry, Steve Jobs, Warren Buffett, Ralph Lauren, Rupert Murdoch and Mark Cuban all own a Gulfstream Jet of some kind!
Gulfstream prides itself on making the most luxurious, but also the simplest aircraft. Gulfstream knows that their aircraft aren't big enough for the airline industry and it's an industry they seemingly don't want to join.
Yes, there are other aircraft manufacturers like Textron, Dassault and Embraer, but none of these can boast a clientele that Gulfstream can!
Gulfstream's not focused on the number of jets that they sell as Boeing or Airbus is, but rather the quality of their clientele. Word of mouth still reigns supreme in the game of luxury business jets. Where Boeing may worry about how many 747's United will buy (or retire), Gulfstream worries about when their next multibillionaire will stop by.
There may be more Cessna 340's than G600's, but Gulfstream merely cares about how many multibillion dollar companies fly their G600, whereas Cessna doesn't, or just can't sadly.
How consolidated is the airline industry then?
We've discussed the alliances, we've discussed the manufacturers, so how consolidated is the airline industry then?
Naturally, people tend to argue over this question, both aviators and the general population alike. Some people will claim that the airline industry is far too consolidated to be safe for people, and others will argue the opposite way.
Some people (both aviators and non-aviators alike) claim that the airline industry is too consolidated due to the low levels of competition. Naturally, with only three alliances reigning supreme and there being thousands of others that people have never heard of, there is an ethical question. "Are these alliances too big? If yes, should they be allowed to be this big?"
They would also say that there is the same issue with the aircraft manufacturers themselves. Two manufacturers control almost 80% of the aircraft produced for the airline industry itself. And in regards to how the rich and famous fly, one company accounts for 13% of the market alone.
There is also one major fact I have missed out: the airlines themselves. While I've talked about the levels of consolidation in the alliances themselves, I neglected to mention that these alliances are often built on a corporate basis. In the US, there are only four major airlines: United, Delta, American and Southwest. Europe is slightly different, as there is only one consolidated airline group (although more are allegedly on the way): International Consolidated Airlines Group or IAG for short.
IAG operates airlines such as British Airways, Iberia, Aer Lingus and more.
However, others (both aviators and non-aviators) would argue against that, and say that the airline industry isn't consolidated. They would argue that consolidation would mean that we would see fairs rising to heights never seen before in the airline industry, which we have not, thanks to the 1950's.
They would also argue that with there only being two aircraft manufacturers, it is more beneficial for the airline industry than not. They argue that with there only being two aircraft manufacturers supplying the whole airline industry, it allows it to be more productive. After all, three factories producing six different types of aircraft is better than one factory producing one type of aircraft.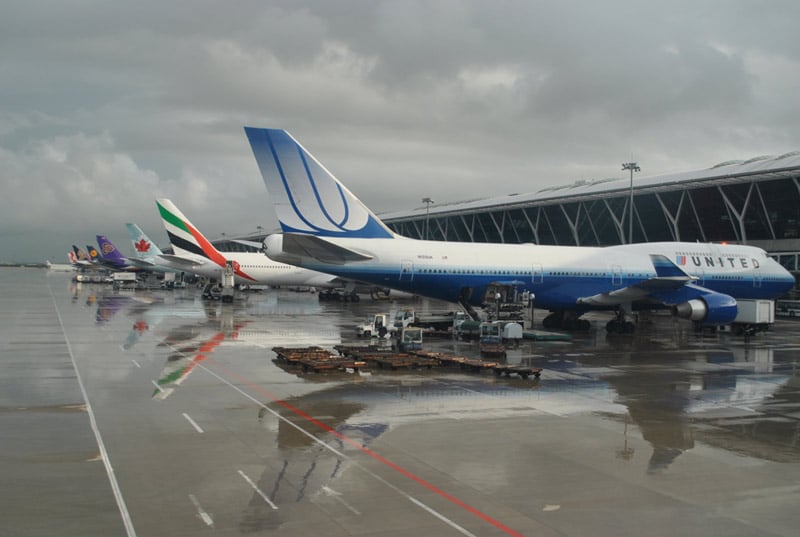 Naturally, the question as to whether the airline industry is or is not consolidated is up to you. Most experts tend to agree that the airline industry is consolidated, but it is better than the alternative (and even better from an aviation perspective!) that the airline industry is consolidated.
But ultimately, the answer will be decided by you, the aviators, not the men in the boardroom (unless you're the aviator in the boardroom of course!)