According to BRS Aerospace, successful deployment of an aircraft parachute recovery system has saved more than 370 lives.
If you're in the market for a aircraft parachute recovery system for your Cessna 172 or 182, and you're headed to Oshkosh next week, listen up: BRS Aerospace is offering a 10% discount on installation kits to all AirVenture attendees. To receive a discount coupon, you need to stop by the AVEMCO Insurance Company Booth 1159-1160 in Hangar A, between Tuesday, July 25th and Thursday, July 27th (the company does say some special conditions apply).
The aircraft parachute recovery system installation kits can then be installed by any member of the BRS Cessna Parachute System Authorized Installation Network (www.brsaerospace.com/Cessna.html), or by a qualified A&P mechanic. Currently, the pre-discount cost for a Cessna 182 installation kit is $17,500, while the cost for a 172 installation kit is $15,500.
The BRS aircraft parachute recovery system works by having a ballistic parachute launcher installed behind the passenger seats in the cargo area, with a manual, pilot-initiated activator installed in the cockpit as well. Upon activation, a ballistic rocket deploys a whole frame parachute "to carry the plane as it floats down." The system is intended as a last resort to protect pilots and their passengers after all other methods to recover the airplane have been exhausted.
According to BRS Aerospace, they've provided more than 30,000 whole aircraft parachute recovery systems to various aviation segments, including piston aircraft, jet powered aircraft, light sport aircraft, ultralights, remotely piloted aircraft, and military aircraft. In addition, they've documented that successful deployments of the system have saved more than 370 lives.
Enrique Dillon, the President of BRS Aerospace, said that this was a great opportunity for Cessna 172 and 182 owner/operators, adding "The system is standard safety equipment on the most popular new production single-engine piston aircraft, and Cessna 172/182 owners and operators and their families would have increased peace of mind and benefit substantially with the installation."
---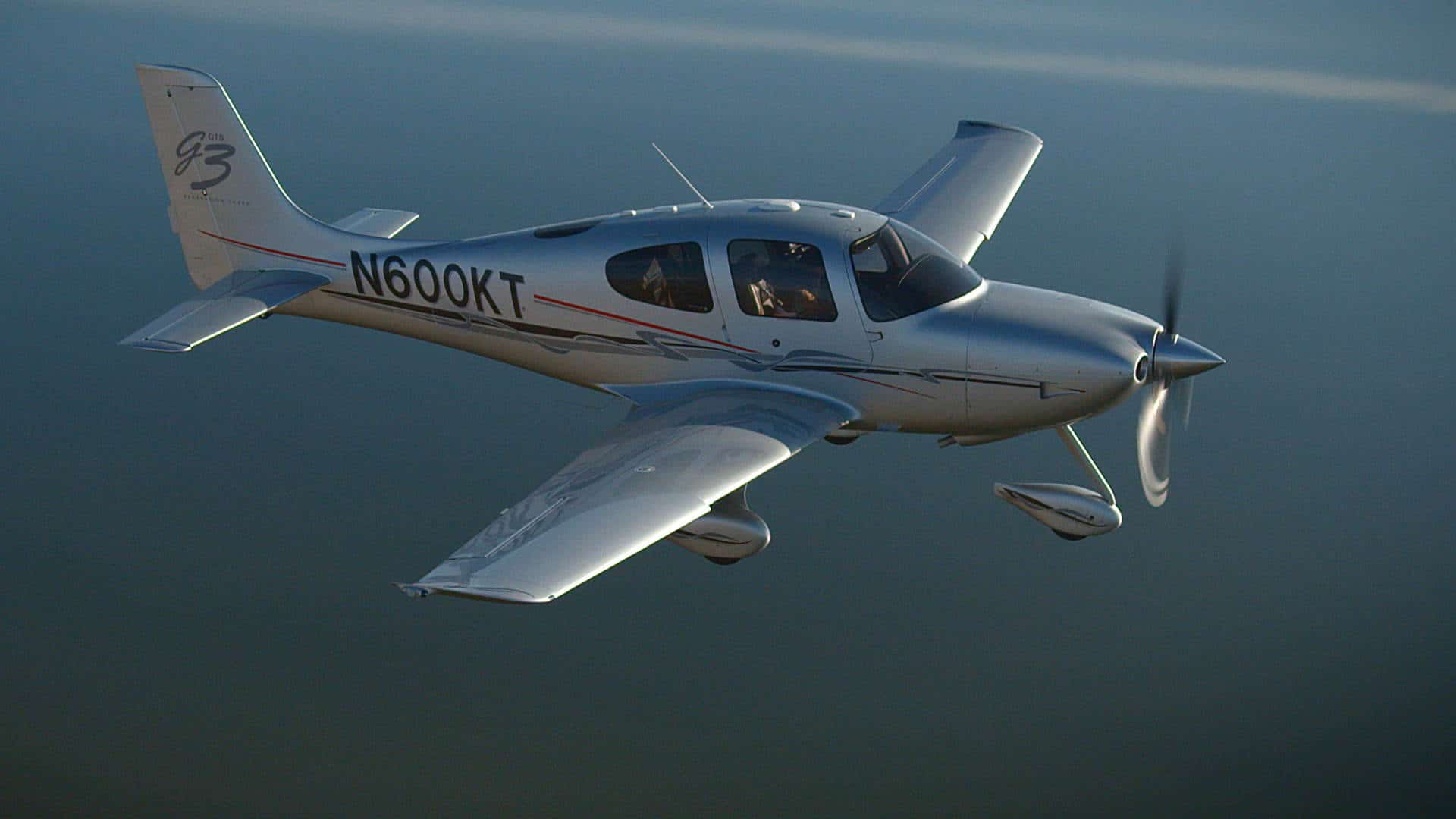 Cirrus SR22: The Plane with the Parachute
…Over the years, Cirrus has transitioned from being a kit building company to a full fledged aircraft manufacturer, all the while navigating some serious business turbulence. During the tough times, however, Cirrus never stopped refining their designs and pushing forward in their quest to produce the safest airplanes possible. In 2001, they released the aircraft that they are most recognized for, the Cirrus SR22. [Read More]
---