EAA AirVenture 2017 will run from July 24 – 30, 2017, at the Wittman Regional Airport in Oshkosh, Wisconsin.
EAA has announced that Dick Cole, the only living member of the group of 80 brave veterans who took part in the famed Doolittle Raid in April 1942, and at least 16 B-25 bombers will be taking part in a 75th-anniversary commemoration of the event at EAA AirVenture 2017.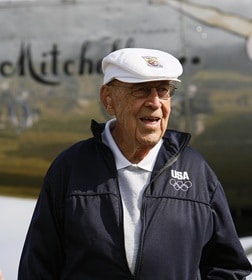 Rick Larsen, EAA's VP of Communities and Member Benefits, said that "The Doolittle Raid 75 years ago was important not as much for its military gains as it was a morale lift to an American military and public that had been buffeted by bad news in the months immediately following the attack on Pearl Harbor." He added that the activities planned for this year's AirVenture would not only connect the attendees with the importance of the mission, but also with the people and aircraft involved in the raid.
An evening program on July 26, 2017, will feature the 101-year-old Cole, as well as Doolittle's grandchildren Jimmy Doolittle III and Jonna Doolittle Hoppes. Cole, who was Doolittle's co-pilot in the lead aircraft, thanked EAA for honoring the Raiders during the 75th anniversary, adding "Thank you for paying tribute to us even though we never felt like heroes. We were just doing our job. We can also never forget the men who fought at Wake, Midway, and all across the Pacific. See you at Oshkosh."
Other highlights related to the Doolittle Raid 75th anniversary event include:
The arrival of at least 16 B-25 bombers on Tuesday, July 25, 2017. Some of the notable B-25s already confirmed are:

Panchito (Delaware Aviation Museum)
Briefing Time (Mid-Atlantic Air Museum)
Yankee Warrior (Yankee Air Museum)
Miss Hap (American Airpower Museum)
Barbie III (Cavanaugh Flight Museum)
Devil Dog (Commemorative Air Force)
Miss Mitchell (Commemorative Air Force – Minnesota Wing)

The 16 B-25s flying as part of the warbirds air show on Tuesday, July 25, 2017.
A re-enactment of the Doolittle Raid to start the night air show on Wednesday, July 26, 2017.
EAA says they will announce additional highlights as they are finalized.
EAA Also Confirms a Spitfire for AirVenture 2017
EAA's also saying that the Collings Foundation will be bringing one of their latest acquisitions, a British Supermarine Spitfire, to AirVenture 2017. The Spitfire, a 1942 Mk.IX with the number BR601, flew 116 combat missions during WWII with at least two aces. The first ace was Austrailian Tony Gaze, the commanding officer of 64 Squadron RAF who "amassed more than 12 1/2 victories (11 plus 3 shared), including a Messerschmitt 262." The second ace was Colin Falkland Gray, a New Zealand native also flying with 64 squadron who totaled 27 1/2 victories by the end of the war.
After serving in the war, BR601 was transferred to the South African air force, where after a few more years of service, it was put on static display. Over the years, it changed hands several more times, eventually heading back to England in 1986, then to New Zealand in 2008, and back to England in 2014 for final restoration work by Biggin Hill Heritage Hangar. Larsen expressed excitement for the Spitfire, saying that "Anytime we see a Spitfire at Oshkosh, it's a big deal," adding that this aircraft was particularly exciting, as it had been freshly restored, and had a documented combat record.
---
UPDATE 4-4-17: EAA AirVenture 2017 NOTAM Available, A-20 Coming to OshKosh
The FAA has released the EAA AirVetnure 2017 NOTAM (Notice to Airmen), which features arrival and departure procedures for the group's 65th annual fly-in. The NOTAM, which will be in effect from Friday, July 21, 2017, at 6 AM CDT  to 12:00 PM Noon CDT on July 31, 2017, outlines procedures for aircraft flying to OshKosh for the event, as well as aircraft landing at nearby airports.
EAA notes that while the overall procedure is similar to previous years, there are differences compared to the 2016 version, including:
TFRs that are expected on Friday, July 28, 2017, from 10 – 11 AM CDT, and during the afternoon air shows taking place Monday, July 24 – Sunday, July 30.
Military area changes in central Wisconsin
Oshkosh Taxiway Bravo designators changed
Aircraft camping is now allowed at Appleton
IFR arrival and departure routings
Airports added to IFR Special Traffic Management Program
Pilots can download a digital version of the NOTAM on EAA's AirVenture site, and can also order a free printed version of the NOTAM either through the website or by calling EAA membership services at 800-564-6322.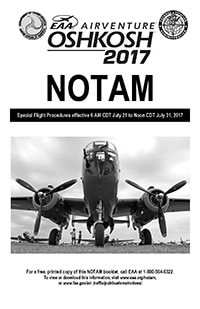 In addition, EAA's Volunteer NOTAM Chairman Fred Stadler is hosting a webinar on June 14, from 7 – 8:30 PM CDT, to provide special tips and highlight other aspects of the NOTAM fly-in procedures. You can register for the webinar on EAA's website.
Finally, EAA also notes that the NTSB has provided a safety bulletin about arriving at major fly-in events, and encourages pilots to review it as well.
Cry Havoc And Let Slip the… Aircraft of War?
EAA has also confirmed that an extremely rare and extremely awesome Douglas A-20 Havoc will be coming to AirVenture 2017. More than 7,000 Havocs were built during WWII, and according to EAA, only a handful survive and as far as they know, this is the only one flying.
The aircraft, a twin-engine light bomber and attack aircraft, is part of the Lewis Air Legends collection based in San Antonio, TX, and has been restored to its stock military configuration. It was built in 1943 as an A-20G, and is powered by two 1,700 HP Wright R-2600 engines, armed with seven machine guns (don't worry, the safeties are on…), and can carry a bomb load of 4,000 pounds. EAA says the Havoc was due to take part in last year's AirVenture but had to cancel at the last minute.
Rick Larsen, EAA's VP of Communities and Member Programs, expressed excitement that the Havoc was confirmed, saying that "As the only known flying example, the A-20 is truly unique and will be a great addition to the warbird lineup at Oshkosh 2017." EAA says that the exact arrival and air show demonstrations dates will be announced once they are finalized.
---
UPDATE 3-22-17: More Aircraft and Events Confirmed For EAA AirVenture 2017
A variety of new aircraft and events have been scheduled for the upcoming EAA AirVenture 2017, including the attendance of two incredible, historic aircraft that presents an amazing opportunity.
The Christensen Eagle II Turns 40
EAA's AirVenture 1977 saw the debut of the Christensen Eagle II, and 40 years later, EAA will be celebrating the aircraft's 40th anniversary at this year's AirVenture. Aerobatic pilots Charlie Hillard, Gene Soucy, and Tom Poberezny, who originally flew as the Red Devils Aerobatic Team, were reportedly so impressed with the aircraft after meeting with the aircraft's designer Frank Christensen and test flying the Eagle, that they began flying "three purpose-built single-seat versions" of the Eagle, and switched names to the Eagles Aerobatic Team.
A variety of Eagle-centric events are being planned, including:
The International Aerobatic Club (IAC) will highlight the history and development of the Christensen Eagle II in their pavilion on the AirVenture grounds, through six exhibit panels sharing the story of the iconic aircraft and the pilots who flew it.
On Tuesday, July 25, from 8:30 AM – 9:45 AM, A forum on the Eagle will be held at the IAC pavilion, featuring speakers Mark Ciagla and Lynn Ojala, who own and pilot Eagles.
Eagle designer Frank Christensen will be on site at the end of the week, and will also ve a guest at IAC's gathering of members in the Nature Center, on Friday, July 28, at 6:30 PM.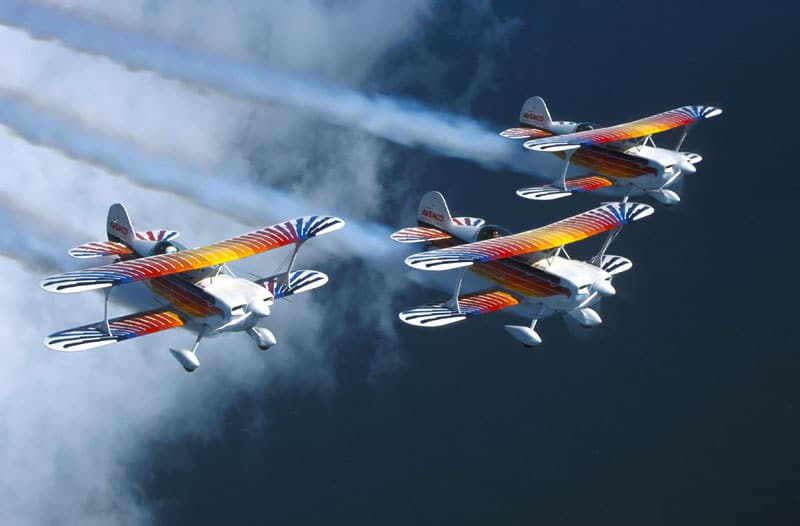 AirVenture 2017 Heritage Flights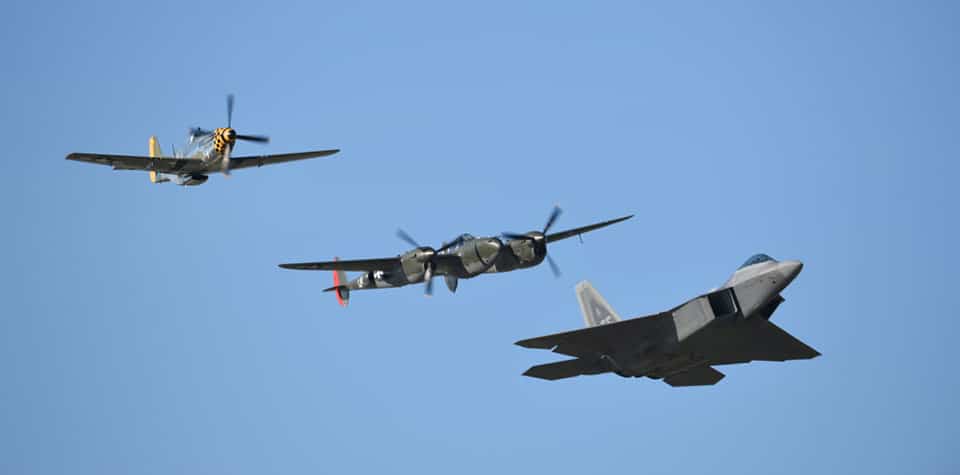 EAA is saying that their popular Heritage Flights will be returning for this year's AirVenture, featuring the Lockheed F-35 Lightning 2 and the Fairchild Republic A-10 Thunderbolt II flying with vintage warbirds, as part a celebration of the US Air Force's 70th anniversary.
The group says these flights featuring two to four aircraft from different eras highlight "the different technologies of the various aviation eras and well as saluting the people and aircraft of military air power."
In the past, vintage warbirds such as the P-51 Mustang, P-47 Thunderbolt, P-38 Lightning, and F-86 Sabre have taken parts in the flights. EAA says that the exact dates of the flights will be revealed as they are confirmed.
Don't Forget About the Cubs!
This year will also see the 80th anniversary of the Piper J-3 Cub, one of the most iconic and successful designs in aviation history.
---
Piper J-3 Cub: The World's Most Iconic Airplane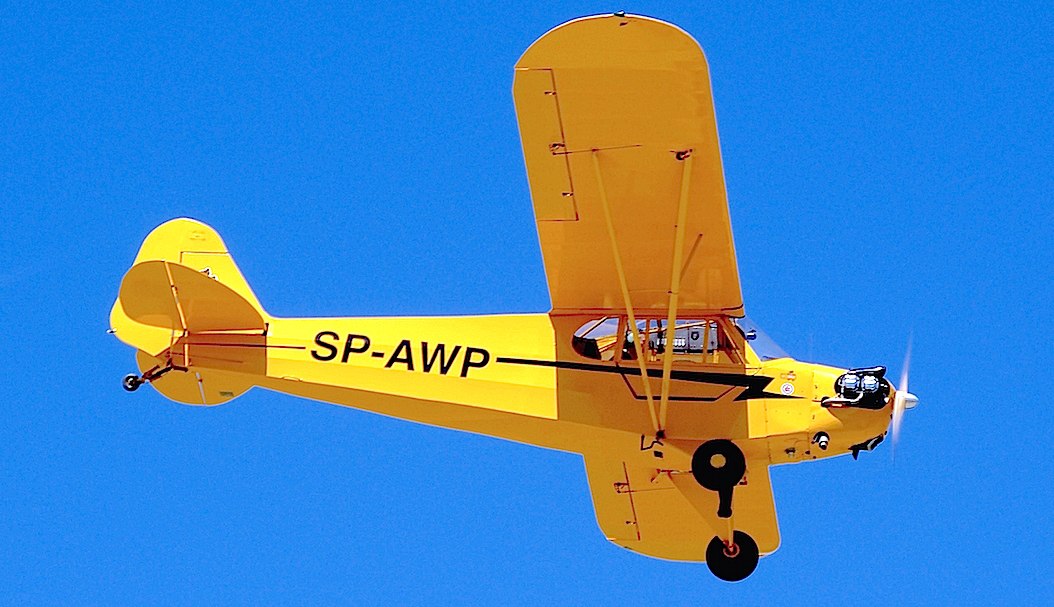 There are 'Top 10' style, or 'Best of' lists for just about everything. And if you look around at the lists in a given category, such as 'Best Movies Ever', 'World's Craziest Foods' or 'Most Dangerous Cities in the US', you'll see a lot of the same candidates popping up on all those lists: Haggis, Detroit and Citizen Kane, I'm looking at you. And it's no different in the world of general aviation. Ask 100 aviators what they think the best model of aircraft is, and you may get some different answers, but one choice you'll hear a lot is the 'Piper J-3 Cub' [Click to read more…]
---
AirVenture 2017 will feature a gathering of Cubs, with EAA saying that "A field of yellow is expected on the AirVenture flightline after more than 80 Cubs arrive en masse from Hartford, Wisconsin, on Sunday, July 23."
EAA's VP of Communities and Member Programs, Rick Larsen, says that they are excited to host the gathering of Cubs at Oshkosh, adding that "Cubs have introduced tens of thousands to the magic of flight and continue to provide joy to thousands of owners today." Cub owners who are planning to fly to Oshkosh and are interested in taking part can register on EAA's site.
And What Other Aircraft Are Making An Appearance?
EAA says some of the biggest AirVenture stars are aircraft that "just show up," and that's a part of the fun and magic of AirVenture. However, they also want to provide a taste of some of the incredible aircraft that will be there, so, as long as weather, mechanical, or other issues don't prevent their attendance, here are some of the aircraft you can expect to see:
A gathering of North American B-25 Mitchell medium bombers.
The Wittman Buttercup
A Supermarine Spitfire Mk. IX
The Douglas SBD Dauntless
The CAF's newly restored Bell P-63 Kingcobra
Extra 300
The only known flying example of the Douglas A-20 Havoc
The Cessna 195 Businessliner
Wait, What About That Potential Historic Meeting?
Well, the CAF is bringing B-29 Superfortress FIFI to AirVenture. And, just yesterday, Doc's Friends confirmed that the recently restored B-29 Superfortress DOC will be there as well. Now, nothing is official, and no involved parties have said anything about this, but I feel like not getting the only two airworthy, flying B-29s in the world together for some photos would be a massive missed opportunity. DOC and FIFI definitely need to meet up!
EAA AirVenture 2017 is shaping up to be an incredible show!
---
UPDATE 3-8-17: Buzz Aldrin, Harrison Schmitt Confirmed For EAA AirVenture 2017
Back at the beginning of February, EAA (Experimental Aircraft Association) revealed more details on the 50th-anniversary celebration of the Apollo program planned for EAA AirVenture 2017, including the astronauts who would be there. And now, they've just confirmed that astronauts Buzz Aldrin and Harrison "Jack" Schmitt will be attending. Aldrin is noted for being the Lunar Module Pilot for Apollo 11 and the second man to walk on the Moon after mission commander Neil Armstrong, while Schmitt, serving as part of Apollo 17 (the last Apollo mission), became the twelfth and second youngest person to set foot on the Moon, and was also the second to last person to step off the moon, boarding the Lunar Module just before mission commander Eugene Cernan.
The reunion is expected to be the largest gathering of Apollo astronauts at Oshkosh since EAA's 1994 Salute to Apollo brought together 15 of them. Aldrin and Schmitt join Frank Borman (Apollo 8), Walt Cunningham (Apollo 7), Fred Haise (Apollo 13), Jim Lovell (Apollo 8 and Apollo 13) and Al Worden (Apollo 15), bringing the currently confirmed total to 7.
---
UPDATE 2-1-17: Apollo Astronaut Reunion Planned for EAA AirVenture 2017
EAA (Experimental Aircraft Association) has revealed more details regarding the 50th-anniversary celebration of the Apollo program planned for EAA AirVenture 2017. They'll be assembling a reunion of astronauts from most of the Apollo missions, and according to EAA, this reunion is expected to be the largest gathering of Astronauts at Oshkosh since their 1994 "Salute to Apollo" celebration that brought together 15 of the astronauts who were the faces of America's push to make it to the moon.
The reunion will be part of 'Apollo Day' on Friday, July 28, 2017, which will feature a "major evening program" at the Theater in the Woods venue at Oshkosh.
Rick Larsen, EAA's Vice President of Communities and Member Benefits who coordinates the events and attractions at AirVenture, says that a number of Apollo astronauts have already committed to being part of the reunion, "as have other people closely involved with America's space program during that era. This will be a rare, unforgettable gathering of the people who met the challenge of flying to the moon and safely returning, representing hundreds of thousands of individuals who contributed to its success. You may never get another opportunity to see these people in person, up close, as you will at Oshkosh this summer."
EAA says that the following individuals have already confirmed their attendance:
Frank Borman (Apollo 8)
Walt Cunningham (Apollo 7)
Fred Haise (Apollo 13)
Jim Lovell (Apollo 8 and Apollo 13)
Al Worden (Apollo 15)
---
Original Post 1-16-17: Schedule Coming Together For EAA AirVenture 2017
EAA has revealed more of the scheduled events for the upcoming EAA AirVenture 2017, and with celebrations of historic aviation achievements, legendary pilots, incredible aircraft, and new aviation innovations, there will definitely be something for everyone at the 65th annual EAA AirVenture.
According to EAA's VP of Communities and Member Programs, Rick Larsen, who coordinates the features and attractions for AirVenture, "EAA AirVenture Oshkosh is known as a full week of unmatched activities, unique airplanes, and unforgettable moments, but these themes create unique highlights for each one of the seven days. No place brings all this together in the same way as we do at Oshkosh."
The aviation world's premiere annual weeklong fly-in draws attendance from more than 500,000 people and 10,000 airplanes.
Preliminary EAA AirVenture 2017 Schedule
EAA AirVenture 2017 is scheduled to run from July 24 – 30, 2017, at the Wittman Regional Airport in Oshkosh, Wisconsin. According to EAA, here are some of the themes and events planned so far for each of the days:
Monday, July 24 – The opening day will feature a tribute to legendary aviator and showman Bob Hoover, who passed away in October 2016.
Tuesday, July 25 – Being dubbed Innovations Day, Tuesday will feature" the latest creations and inventions in the sky," and will have a 25th-anniversary celebration of the EAA's Young Eagle Program, which the group says has flown more than two million young aviation enthusiasts since 1992.
Wednesday, July 26 – On Wednesday, EAA will honor the 75th anniversary of WWII's famed Doolittle Raiders, and their mission over Japan. The day will also feature the annual WomenVenture activities, which EAA puts on to "encourage aviation participation by women of all ages."
Thursday, July 27 – This day, EAA will celebrate another historic aviation event, the 90th anniversary of Charles Lindbergh's solo flight across the Atlantic Ocean. They'll also be taking a look at the future of the world in space.
Friday, July 28 – Friday will feature an "Apollo space program reunion,"  as well as EAA's annual salute to Veterans Day.
Saturday, July 29 – For Bomber Day, EAA welcomes a parade of bomber aircraft from through military aviation history. EAA will also hold an observance of the 8th Air Force's 75th anniversary.
Sunday, July 30 – Being called Fox Valley Day, the show's closing day will feature EAA's thank you to the Oshkosh region for supporting and hosting AirVenture since 1970, which will include the "world's greatest aircraft departure show."
The show will also feature a variety of other attractions, such as an opening night concert from popular Canadian band The Barenaked Ladies. For more information and to purchase advance tickets to EAA AirVenture 2017, you can visit the official page here. You can also find a list of the airshow performers currently scheduled to appear at the show here, and a list of the aircraft anniversaries and featured gathering so far scheduled for the show here.
Featured Image: courtesy of Pilot Ian, CC2