Update 4-17-19: ALPA's President will be joining Frontier Airlines Pilots in their picketing efforts.
Frontier Airlines pilots, represented by ALPA (Air Line Pilots Association), are planning an informational picket this coming Wednesday at Frontier Airlines' corporate headquarters at Denver International Airport. According to ALPA, the picket is to protest the airline management's "refusal to engage in good-faith bargaining with their union."
An estimated 250 pilots, nearly one-quarter of the Frontier pilot group, will be traveling to Frontier's corporate headquarters from all across the country to participate in the picket.  The pilots are using the picket, reportedly the first pilot picket in Frontier Airline's history, to call on Frontier to honor a 2011 agreement they signed when their pilots sacrificed $55 million in wages in order to help the airline avoid bankruptcy. The airline agreed to reopen negotiations with the pilots once the business conditions improved, but six years later, with Frontier now enjoying a position as "one of the most profitable U.S. airlines," they still have "the lowest-paid pilots in their industry sector."
Details on the Frontier Airlines Pilots Picket
DATE: Wednesday, April 19, 2017

TIME: 11 AM – 1 PM
LOCATION: 

Frontier Airlines Corporate Headquarters –

7001 Tower Road, Denver, CO 80249
ALPA's President, Captain Tim Canoll, will be joining the picketing effort in order to demonstrate the group's solidarity with the Frontier pilots.
---
Update 9-29-16: Frontier Pilots Request Federal Mediator, Delta Pilots Picket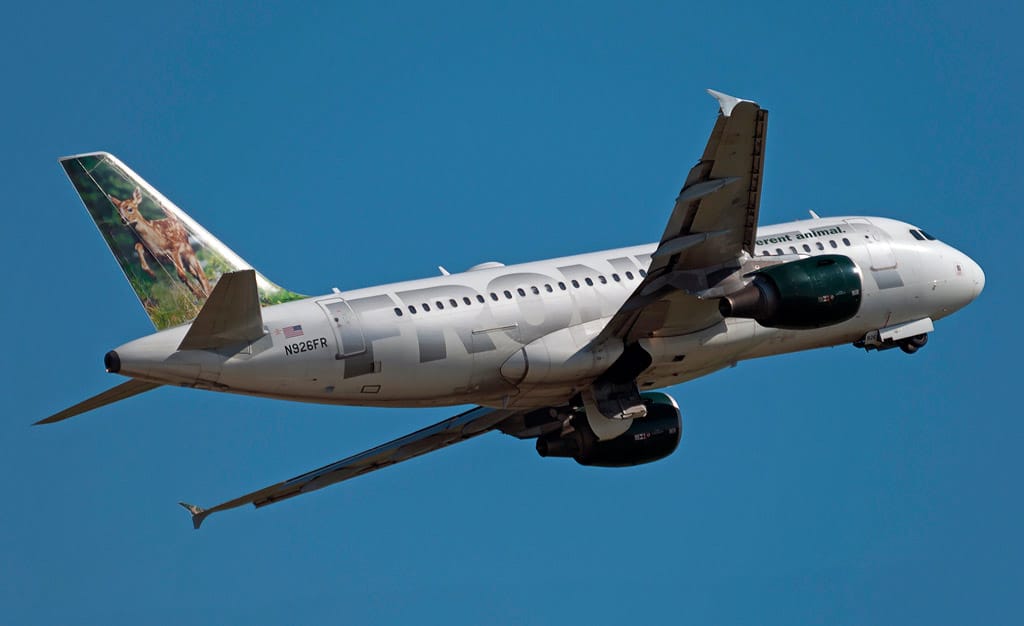 Frontier Airline Pilots, who have been in negotiations since with the airline over a new contract, and who filed a grievance for overdue payment back at the beginning of August, have requested a federal mediator become involved in their contract talks with the airline. They claim that Frontier Airlines continues to refuse to offer Frontier Pilots industry standard terms despite enjoying record profits. At the same time, Delta Pilots picketed this last week outside [Click to read more…]
---
Original Post 8-9-16: Frontier Airlines Pilots File Grievance for Overdue Payment
Disputes between commercial pilots and airlines are continuing to arise. Both Delta pilots and Spirit Airlines pilots are still struggling to reach a new collective bargaining agreement with their airlines, while retired Delta pilots are engaged in a separate lawsuit. And now, the Air Line Pilots Association (ALPA) has announced that they've filed a grievance on behalf of Frontier Airlines pilots, that will lead to arbitration. The grievance demands Frontier negotiates a new pay rate with the pilots. This is in accordance with an agreement reached previously in 2011 when Frontier pilots gave up $55 million in pay and benefits in order to save the airline.
Captain Brian Ketchum, the chairman of ALPA's Frontier Master Executive Council, had this to say about the filing, "Our airline was on the precipice of failure when Frontier management sought our leadership to instill confidence with other key stakeholders. We stepped up and demonstrated our resolve and commitment by agreeing to significant financial concessions, which we specifically structured as an investment to ensure Frontier pilots would share in the future financial rewards of a successful Frontier Airlines. Now, with the company reporting record profits, they're reneging on that deal."
Details on the 2011 Deal Between Frontier Airlines and Their Pilots
Back in July of 2011, the airline and the pilots produced a letter of agreement, known as LOA 67. Under that letter, the pilots agreed to the following:
A reduction in sick pay, vacation accruals, and matching contributions to their 401(k).
A deferral of scheduled pay increases.
A two-year extension to the collective bargaining agreement.
In return for this, Frontier management agreed that they would return a substantial portion of their future profits to those employees who sacrificed during the airline's restructuring. Brian Bedford, Frontier's CEO at the time, described the pilot's actions as a "watershed event," and said that it saved the airline.
LOA 67 requires Frontier to negotiate separately for pay increases once they record pre-tax profits of at least 5 percent for two consecutive years. According to ALPA, Frontier Airlines is now enjoying a third straight year of pretax profits. And those profits are substantially higher than the agreed upon 5 percent. However, according to Frontier and their private owners, Indigo Partners, they are currently operating in a challenging economic environment and are unable to make good on the pay increases at this point. But when ALPA asked them to provide financial information to support their claim, the company declined.
Ketchum doesn't believe the claim is accurate, saying "The company has ignored our request to support that claim by providing financial information that, as a privately held company, isn't reported publicly like other airlines. But the information that is public proves that the company's financial condition is exceptionally strong, having realized estimated pretax profit margins of at least 16.9 percent in 2015."
Additional Evidence From the Frontier Airlines Pilots
As additional evidence to support their claim, ALPA and the Frontier Airlines pilots point to a July 2015 article that ran in the Denver Post. In that article, the current Frontier Airlines CEO Barry Biffle said, "We've made more money in the last 10 months than we've made in the previous 10 years combined." ALPA also points out that Frontier paid out substantial dividends to its owners, and gave senior management large bonuses earlier in the year.
According to Ketchum, "We did not invest $55 million in cost savings to Frontier for free. We demanded and negotiated a future return on that investment when the company became profitable, in the form of equity ownership and increased compensation. The company is now attempting to shirk their responsibilities to this pilot group who saved the airline from ruin."
Ketchum says that ALPA intends to "aggressively pursue the grievance" in order to hold Frontier to its word, and have them honor their commitment to the Frontier Airlines pilots. According to Ketchum, Frontier pilots are "the lowest-compensated narrowbody jet pilots in the United States." He added that "we willingly did our part when times were tough, and now we're demanding that management do its part and obey the terms of the agreement."
Featured Image: courtesy of Mr T in DC, CC BY-ND 2.0