An estimated 27,000 people will be in attendance for the upcoming 2016 NBAA convention.
UPDATE: 10-28-16
Textron Aviation has announced they're bringing an impressive lineup of 13 jet and turboprop aircraft to the 2016 NBAA convention. In addition, they've revealed that the display will be headlined by their latest aircraft currently in development, the Cessna Citation Longitude and the Cessna Citation Hemisphere.
According to Kriya Shortt, the Senior VP of Sales and Marketing for Textron, "No other general aviation manufacturer can boast a lineup showcasing the magnitude of product investment across as many segments as Textron Aviation, and we are thrilled to have this year's NBAA attendees experience these products firsthand." She added that they will be displaying one of their Longitude flight test models, which will be making its "flying debut to this year's NBAA," and have a full-scale cabin mock-up of the large-cabin Hemisphere. The display will be at the Orlando Executive airport.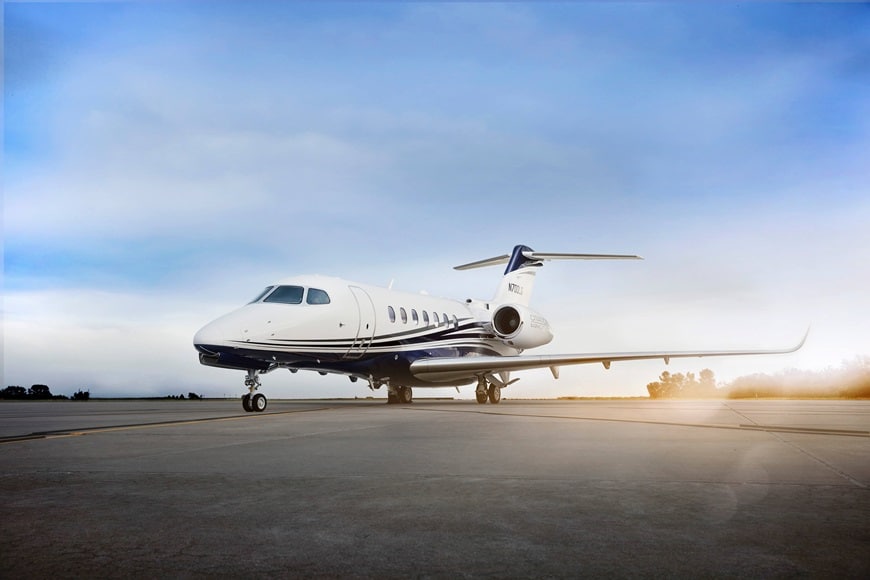 Rounding out their jet display will be the Citation Latitude, Citation X+, Citation Sovereign+, Citation XLS+, Citation CJ4, Citation CJ3+ and the Citation M2. Textron's turboprop lineup will include two Beechcraft King Air 350i aircraft, a Beechcraft King Air 250 and the Cessna Grand Caravan EX.
---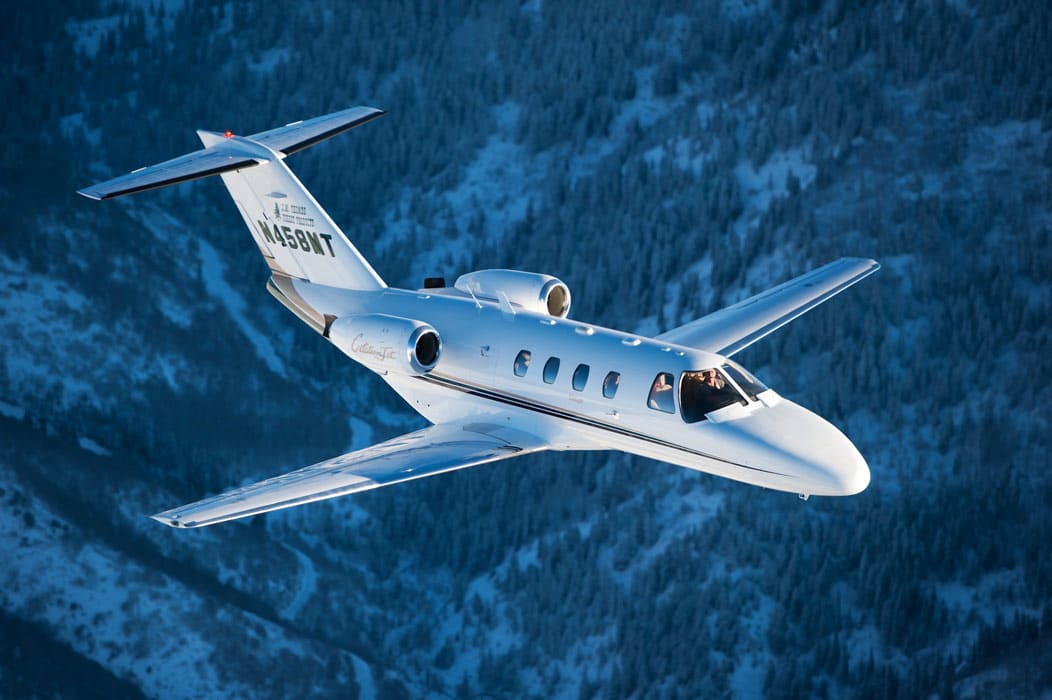 The 7,000th Cessna Citation, originally named after a thoroughbred racehorse, was delivered on June 27, 2016. It's a milestone that began in 1969 and 35 million flight hours later, Citation hours are now in thousands of pilots' logbooks. From the Citation 500 parents spawned seven different distinct families, each with design improvements which has taken Citation from the "Slowtation" to the screamin' Mach .935 Citation X+ which can fly between New York and Los Angeles in four hours. [Click here to read more…]
---
UPDATE: 10-27-16
NBAA CEO and President Ed Bolen said that the 2016 NBAA Convention will be dedicated to the legacy of golfer and pilot Arnold Palmer and pilot and showman Bob Hoover, both of whom recently passed away.
"While the loss of these legendary figures is sad news, we are honored to have an opportunity at our convention to pay tribute to the lives, and the invaluable service, of both Arnold Palmer and Bob Hoover," said Bolen. He added that both men would be paid recognition throughout the show, but in particular during the event's opening sessions on the first and second days.
---
UPDATE: 10-26-16
Piper Aircraft has announced that they'll be bringing a production model of the Piper M600 (serial number 10) to the 2016 NBAA convention, marking the first time  they've displayed an M600 production aircraft at the convention. In addition to having the M600 and M350 as part of their static display at the Orlando Executive airport, Piper will also have a full-size mock-up  on display in the convention hall, complete with a Garmin 3000 avionics display.
According to Piper Aircraft's CEO Simon Caldecott, "This is a meaningful debut for the M600 because of the business demographic at NBAA BACE." He added that the aircraft is also gaining attention from business flight departments that are "looking for more economical solutions in both acquisition and operating costs."
The Piper M600 has a max speed of 274 ktas (507 km/h, 315 mp/h), a max range of 1,484 nm / 2,748 km at intermediate cruise settings, and according to Piper is listed at the "competitive price of $2.853 million."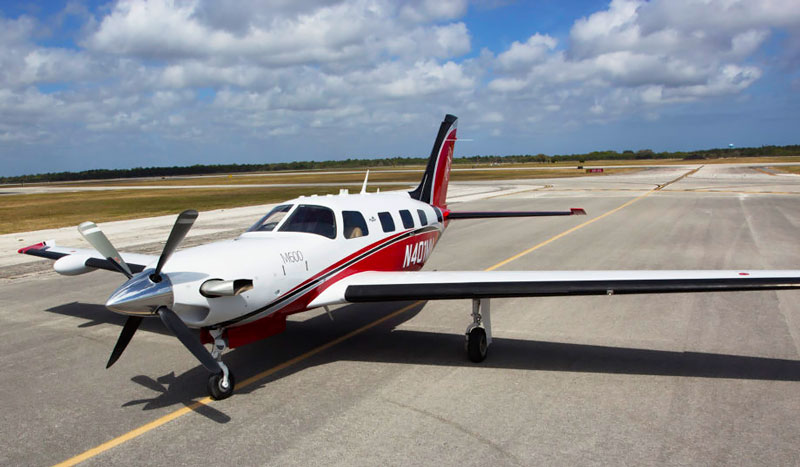 ---
UPDATE: 10-24-16
Piaggio Aerospace has announced that they will be attending the 2016 NBAA Convention and showcasing the Avanti EVO, the third generation of their P.180 Avanti aircraft. Piaggio will have an indoor booth (#3474) at the convention, as well as an indoor static display (position ISD_15).
Piaggio's CEO Renato Vaghi had this to say about the upcoming event, "We are delighted to bring our unique P180 Avanti EVO, one of the world's fastest, quietest, and most fuel-efficient aircraft, to this prestigious event; we hope to be able to work successfully in the USA market as we did with the  predecessors of the EVO."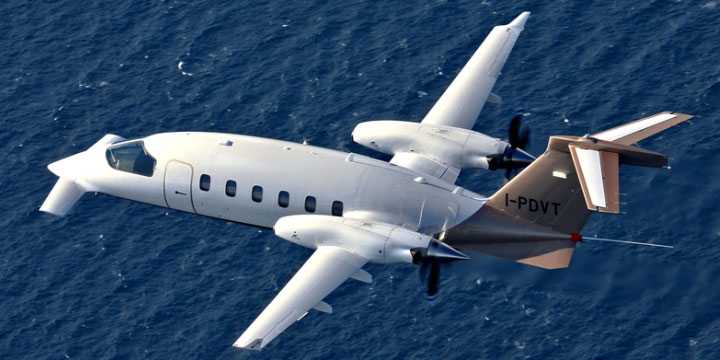 More Details on the Avanti EVO
The Avanti EVO can carry up to 9 passengers, has a maximum cruising speed of 402 KTAS (745 km/h, 462.6 mph), a maximum range IFR of 1,809 nm, and a maximum flight altitude of 41,000 feet. According to Piaggio, there are an estimated 220 P180 aircraft in operation around the world, including 5 Avanti EVOs, 126 Avanti II's, and 89 Avanti's.
---
UPDATE: 10-21-16
EAA will be traveling to the upcoming 2016 NBAA convention in a slightly different manner than most, with a 53-foot semi-trailer dubbed the "Spirit of Aviation" mobile experience. According to EAA, the experience has been in the works for more than a year.
According to EAA's VP of Marketing and Business Development, Dave Chaimson, the mobile experience was designed to promote EAA and draw more people into aviation through a fun and engaging manner. He added that the experience would feature "immersive activities and virtual reality experiences, giving visitors a glimpse into the world of aviation, as well as inviting them to be part of EAA's dynamic, growing, and innovative member community."
More specifically, visitors will get to experience:
Flight time in a pair of Redbird TD Flight Simulators
A "Welcome to EAA" 360-degree virtual reality video
Two hands on EAA branded activities:

A "sheet metal cookie cutter project" that will be sponsored by Aircraft Spruce
An "FT Venture foam glider" which will be sponsored by Flitetest
EAA says that the mobile display will also feature a "reproduction of the Wittman Regional Airport control tower", a pop-out stage, and an activity area that can be re-fitted for a variety of purposes.
According to Chaimson, EAA plans to go beyond "the usual airport and aviation locations" to connect with aviation enthusiasts of all ages all over the country. "We're taking Oshkosh on the road!" After NBAA, they plan to head to the US Sport Aviation Expo in Sebring Florida in January, before heading out on a full 2017 tour. EAA will announce dates once they finalize the schedule.
---
UPDATE 2: 10-20-16
The Aircraft Owners and Pilots Association (AOPA) has announced that they will be hosting their first 'Back to Your Roots' seminar at the upcoming 2016 NBAA convention. The seminar, which is part of the group's overall 'You Can Fly' program, will run pilots through "a refresher on VFR procedures tailored to professional pilots who want to fly for fun again."
According to Chris Moser, AOPA's Director of Flight Training Initiative, "Most of us learned to fly in a small aircraft and remember the excitement and joy we felt as we realized our dreams of becoming a pilot. While most professional pilots move on to bigger and faster aircraft, they still hold a special place for that little bug smasher, and AOPA developed Back To Your Roots to get them operating in the 'non-pressured' flight levels again."
Details on the AOPA 'Back To Your Roots' Seminar
WHERE: The Orange County Convention Center, Room S320 D/C
WHEN: Wednesday, November 2nd, from 7:30 AM to 10:15 AM
COST: AOPA is offering the seminar free of charge, and throwing in breakfast as well.
If you'd like to attend, you can register for the seminar on AOPA's site.
WHAT: Back To Your Roots Seminar
WHERE: Orange County Convention Center Room S320 D/C
WHEN: Wednesday, November 2, 7:30 to 10:15 AM
To register for the 'Back To Your Roots' seminar and see what other events AOPA will be taking part of at the convention, head over to their website.
---
UPDATE 10-20-16
Jet manufacturer Embraer will be bringing its full lineup of business jets to the 2016 NBAA convention, including debuting the recently certified Legacy 450 with a full interior. NBAA attendees will also have the chance to see the Legacy 500, Legacy 650, Phenom 100 and the Lineage 1000E as part of the Embraer static display at the Orlando Executive Airport. According to the company, the Phenom 100 and Legacy 650 will be bringing news to the convention.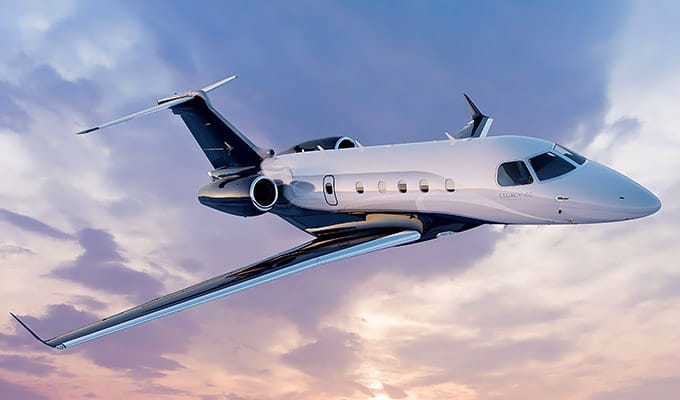 Embraer will also be holding a press briefing the morning of October 31st, at 11 AM, at the Orange County Convention Center, in Room N220D. They will be discussing featured projects, service updates, and an updated market forecast. For anyone interested in scheduling a full tour of the lineup, you can contact Alyssa Ten Eyck via phone at 954-383-0460 or via email at aeyck@embraer.com
---
UPDATE: 10-17-16
The National Aircraft Resale Association (NARA) has announced that they will be presenting "the largest single static display of business aircraft" at the upcoming 2016 NBAA convention. According to NARA, the static display at Orlando Executive Airport (KORL) will be the convention's largest, and cover an impressive 240,000 square feet. The display will feature at least 33 different aircraft for sale.
NARA board member Sabrina Prewitt, who coordinated the display with NBAA, said that the group was great to work with, and very supportive.  "We are excited about our record-setting display area that is nearly twice as large as we hosted in 2014 and will showcase 33 or more NARA Broker/Dealer Member aircraft. Our expanded NARA campus will allow us to welcome aircraft buyers and sellers into one place where they can meet with our Certified Brokers and Dealers and tour the aircraft. Visitors will also learn more about our association and visit with many of our NARA Products and Services members, and enjoy a Barbeque lunch on Tuesday and Wednesday as well."
According to Johnny Foster, the Chairman of NARA, the static display will represent 30% of the entire inventory of aircraft that will be on display at the 2016 NBAA convention, and cover a variety of different models. "I am very proud of our exceptional relationship with NBAA and appreciate Sabrina's hard work and determination to create such a large NARA presence at this year's NBAA show." He added that there would be several exciting announcements at a press conference at their chalet location on Tuesday, November 1st, at 1:00 PM EST.
---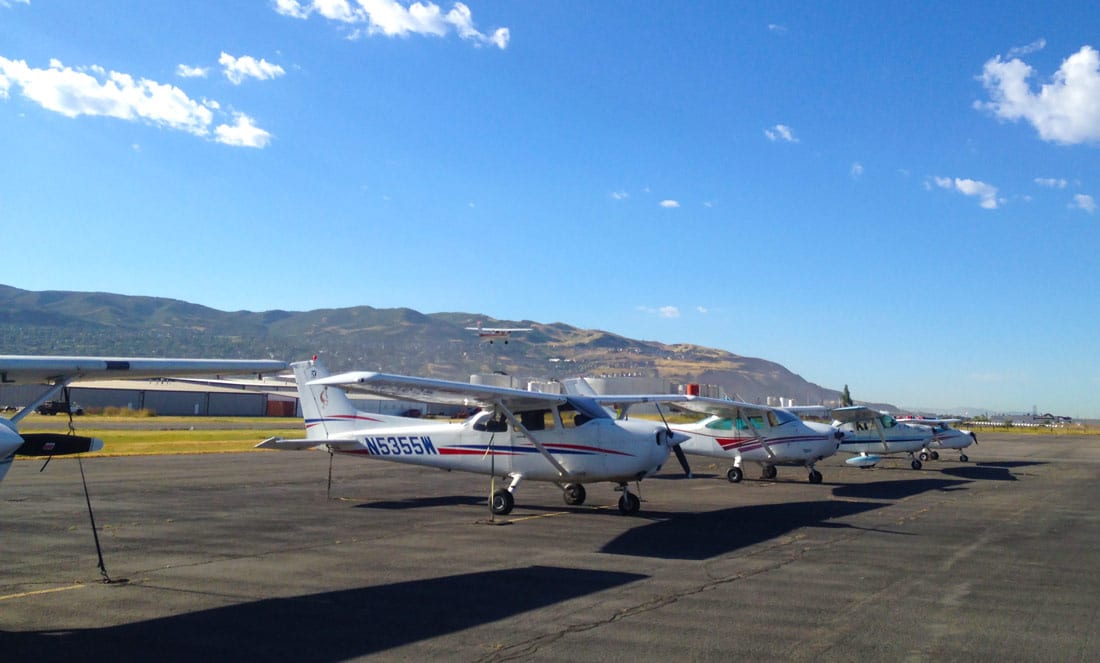 The NTSB has released 2015 aviation accident statistics for aircraft involved in Part 121 and Part 135 operations as well as general aviation aircraft. And, according to the statistics, both the rate ofgeneral aviation accidents and fatal accidents have continued to decline, despite an increase in the total flight hours versus the past two years.
In other welcome news, the NTSB stats also show that as with 2014 [Click here to read more…]
---
Original Posting: 9-29-16
Despite, or perhaps in order to help continue the recent declines being reported in aviation accidents, aviation safety continues to be the key concern for commercial, business, and general aviation. And such is the case with the upcoming 2016 NBAA convention taking places this November 1st – 3rd in Orlando, FL.
According to Mark Larsen, NBAA's Senior Manager of Safety and Flight Operations  "The focus of this year's standdown is educating single-pilot operators about the importance of effective risk management in single-pilot operations, including practical advice to assist them in creating and executing risk mitigation strategies."
Details on the Safety Presentations at the Convention
The focus on safety actually starts a day early on October 31st, from 9 AM – 2 PM, with the NBAA Single-Pilot Safety Standdown, which will highlight the most effective safety strategies for owner/operators. Subject matter experts from organizations such as the NTSB, training providers, and industry manufacturers will be giving presentations, and taking part in in-depth discussions on the most pressing safety concerns for single-pilot operators.
Then, on Wednesday, November 2nd, there will be a "Meet the Regulators" forum where FAA officials will be discussing methods to continue building on the industry's current safety record. Topics will include the sharing of safety data, being ready for the upcoming ADS-B compliance deadline, and important operational issues affecting business aviation.
On the 3rd, the NBAA will hold their second annual National Safety Forum. The forum, which will run from 9 AM – 3 PM, starts with a presentation from NBAA President and CEO Ed Bolen on their vision for the business aviation safety. This will be followed by presentations from NTSB Chairman Christopher Hart and  FAA Associate Administrator for Aviation Safety Peggy Gilligan. The forum will also feature interactive panel sessions which will center on a new video presentation "that examines a fictitious business aviation accident from the perspective of an NTSB hearing."
According to Larsen, because of the importance of the topics and the desire to reach as large an audience as possible, "For the first time, NBAA will also webcast the Single-Pilot Safety Standdown and National Safety Forum for those unable to attend NBAA-BACE."
Attending the 2016 NBAA Convention
NBAA estimates 1,100 exhibitors will be taking part in the convention, about 100 aircraft will be on display in their two sold-out static display areas, and there will be more than 50 educational sessions addressing a variety of industry topics. For those attending, or interested in attending 2016 NBAA convention, the exhibitors and educational sessions will be located at Orlando's Orange County Convention Center, while the static displays will be at the Orlando Executive Airport (KORL), only 15 miles from the convention center.
---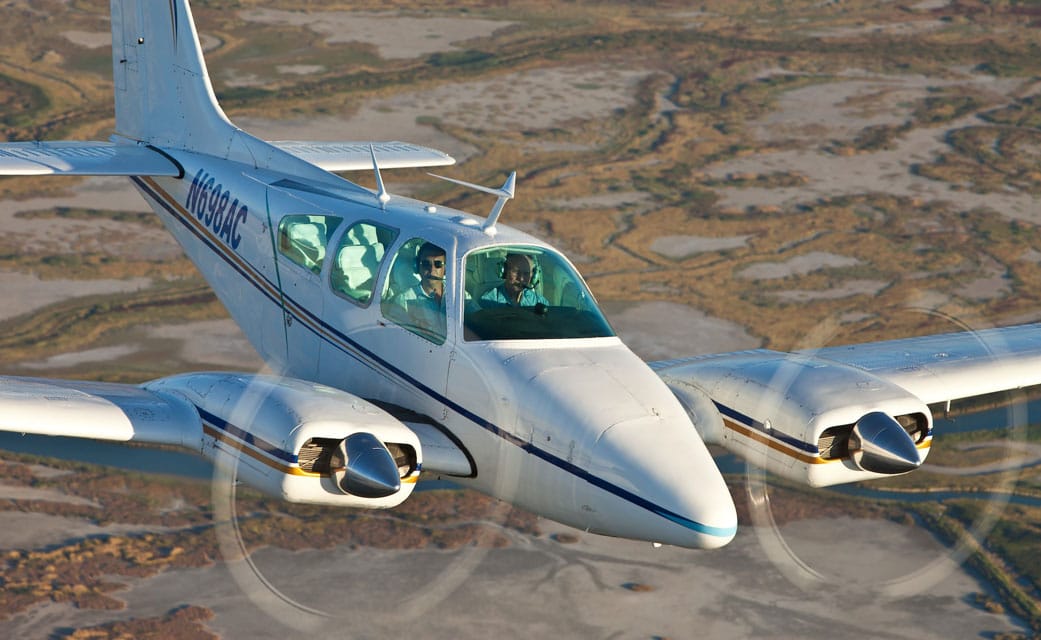 In 2014 a corporate Gulfstream GIV tried to take off from Bedford, Massachusetts with the gust locks engaged. Seven people died in that accident.
In 2010 an Air India Express Boeing 737's captain slept throughout most of the flight. Awakening just before landing, he was unable to keep the airplane on the runway and 158 lives were lost.
There have been so many initiatives to enhance aviation safety and, yet [Click here to read more…]
---
For more information on the convention, click here, for more information on the Single Pilot Standdown, click here, and for more information on the National Safety Forum, click here.
Featured Image: Airwolfhound, CC2