NASA hopes to begin piloted testing of the X-57 early next year.
Tecnam has revealed that NASA has acquired a second P2006T fuselage from them in order to speed up the process for testing their 'LEAPtech' (Leading Edge Asynchronous Technology) on their X-57 electric aircraft (or 'Maxwell' to his friends). The X-57, which will be powered by fourteen wing mounted motors, is the first NASA X-plane that will have a "fully distributed electric propulsion system," and the government agency hopes it will pave the way for safer, more energy efficient general aviation aircraft, with lower operating costs.  US based company Xperimental will be manufacturing the wing and then mounting it to the P2006T fuselage.
NASA's hoping to show that by distributing the electric power across the different motors using their setup, they can achieve "a five-time reduction in the energy required for a private plane to cruise at 175 mph," while also reducing carbon emissions and aircraft noise.
Currently, test pilots and engineers at NASA's Armstrong Flight Research Center are 'flying' X-57 via a simulator that has been designed to the X-57 specs. However, according to Tecnam, they "hope to fly an early version of the modified Tecnam P2006T piloted X-plane early next year" which will allow them to easily compare the X-57 performance data with a standard production model of the P2006T. This will be NASA's first piloted X-plane in two decades.
Featured Image: P2006T fuselage courtesy of Tecnam
---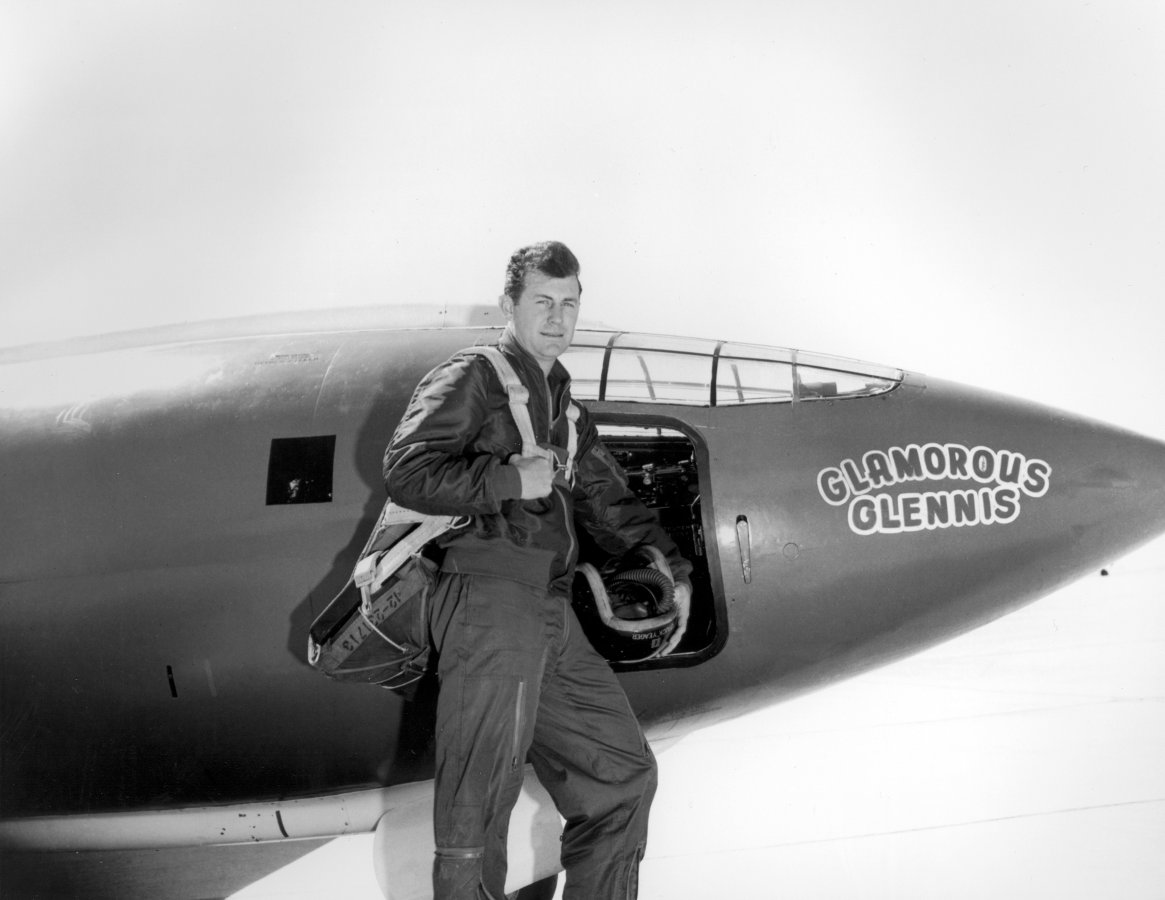 Chuck Yeager: Shattering the Sound Barrier
In 1947, when Chuck Yeager (born Charles Elwood Yeager) set out to break the sound barrier in the experimental X-1, the scientists were shaking their heads. The popular opinion in the scientific community was that supersonic flight was impossible, and that the plane would crash into the sound barrier and be shaken apart. His earlier flight in the same craft had run into problems as it approached Mach 1, suffering from violent vibrations and becoming unresponsive. [Read More]
---
Original Post 6-21-16: NASA Reveals New Electric Aircraft
NASA has begun working on a new X-Plane, officially designated X-57 but nicknamed "Maxwell."  The electric aircraft will be powered by an impressive fourteen electric motors. Maxwell is the first new X-plane designated research aircraft from NASA in a decade.
"With the return of piloted X-planes to NASA's research capabilities – which is a key part of our 10-year-long New Aviation Horizons initiative – the general aviation-sized X-57 will take the first step in opening a new era of aviation," said NASA Administrator Charles Bolden.
As part of this initiative, NASA plans on creating five large X-planes, aimed at "demonstrating advanced technologies to reduce fuel use, emissions, and noise … and accelerate their introduction to the marketplace."
The X-Plane program was first introduced in the 1940s by NACA (the predecessor to NASA) in an attempt to develop a plane that could fly faster than the speed of sound. This was eventually accomplished in 1947 by Chuck Yeager in the X-1, the program's first aircraft to be given X-Plane designation.
"Dozens of X-planes of all shapes, sizes and purposes have since followed – all of them contributing to our stature as the world's leader in aviation and space technology," said Jaiwon Shin, NASA's Associate Administrator for Aeronautics Research Mission Directorate. "Planes like the X-57, and the others to come, will help us maintain that role."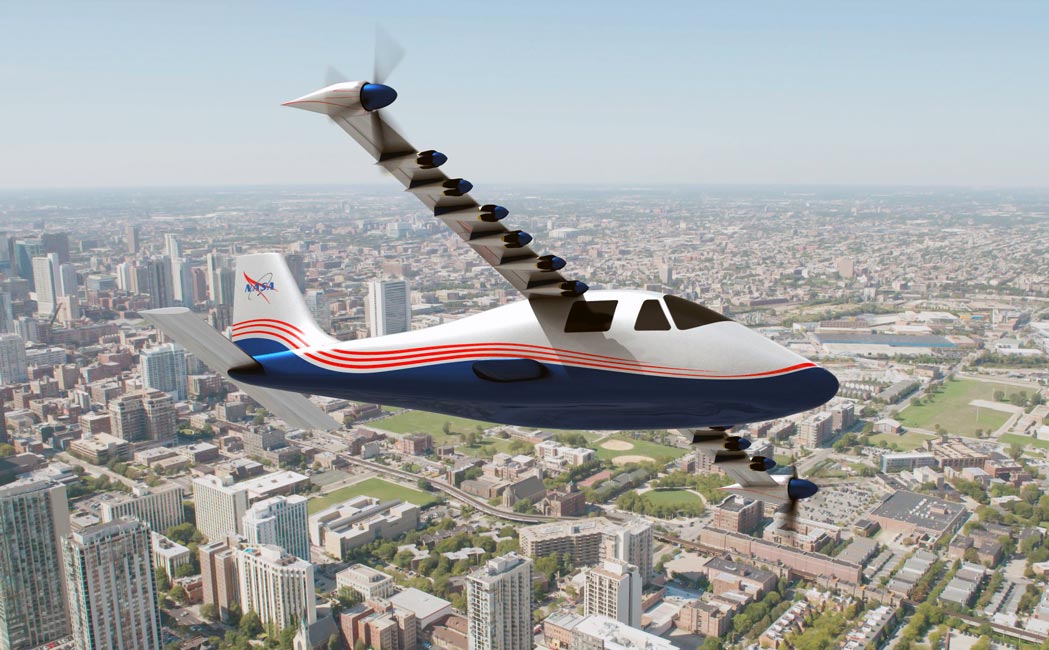 The motors on the X-57 will all be integrated into a "uniquely designed wing," with 6 motors placed along the leading edge of each wing for takeoffs and landings, and a larger motor on each wing tip which will come into play while at cruise altitude. NASA believes that the X-57 technology will benefit aircraft owners and operators by "reducing flight times, fuel usage, as well as reducing overall operational costs for small aircraft by as much as 40 percent."
NASA's SCEPTOR (Scalable Convergent Electric Propulsion Technology Operations Research) project will be designing the X-57 electric aircraft using the modified body of a Tecnam P2006T twin-engine aircraft.