San Francisco-based LAM Aviation has announced the commercial availability of their new wing flight control system, which focuses on the interaction of the aileron and flap panels.  According to company officials, the LAM Aero System offers aircraft manufacturers a low-risk way to achieve increased performance, handling, and safety.
Benefits of the LAM Aero System
LAM's new hybrid system achieves the performance increase through replacing the traditionally separate aileron and flap panels with combined flight control surfaces that are "driven mechanically and electro-mechanically for improved aircraft performance, handling, and control." The hybrid flight surfaces are capable of working independently or together, and according to LAM, increases low-speed performance, flight-handling characteristics, and offers greatly improved stall and spin behavior.
The system also "prevents inadvertent departure from controlled flight, tolerates aggravated control inputs, is highly non-spinnable, and anti-autorotative in a spin."  Finally, according to LAM, the system is fully redundant, and "if the LAM electro-mechanical system were to fail, the aircraft's independent mechanical system would by itself provide control."
"LAM's Aero System is a huge breakthrough for pilots, who traditionally have had to choose between speed and safety," said Michael Lam, Founder of LAM Aviation. "Our hybrid, fly-by-wire system expands the performance envelope in all directions, providing not only improved control, stability, and performance but enhanced safety throughout all phases of flight from takeoff to cruise to landing. This is a significant advancement for general aviation that will make flying safer, as well as more enjoyable."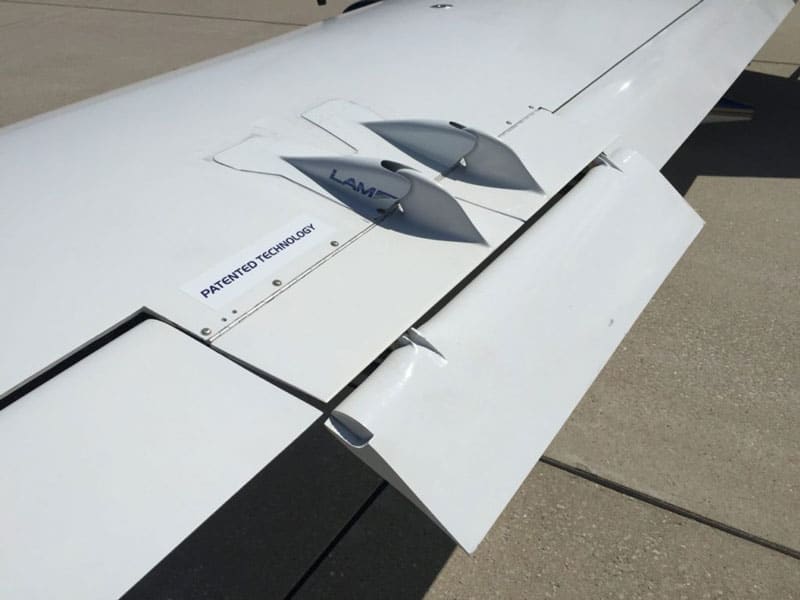 Development of The LAM Aero System
According to statistics from the FAA, 384 people died last year in 238 general aviation accidents, with loss of control being the most common cause. As one way of addressing this, the FAA partnered with LAM on an Angle of Attack research project focusing on stalls and spins.
"LAM's system-based approach to safety is precisely the type of industry innovation the FAA is seeking to address its most pressing aviation concerns, and we're excited to make this game-changing solution commercially available for GA pilots," said LAM's CEO Erik Stephansen.
Coming to AirVenture 2016
LAM will be showing off the new LAM Aero System at this month's upcoming AirVenture, running from July 25th – 31st. You can view the system and discuss it with LAM officials at booth #646 in the North Aircraft Display area. LAM will also be showing the system in action on a modified Columbia 300, called the Columbia Volant. The company plans to license the technology soon and also plans of introducing a retrofit package for its system that could be applied on any general aviation aircraft. For more information on LAM and their system, check out their website.
Featured Image: LAM Aviation