Hawker Beechcraft Rises Again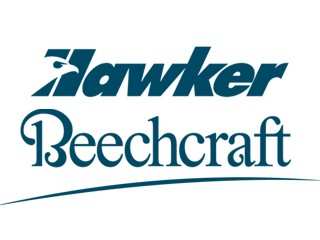 Founded in 1932 in Wichita, Kansas, the Beechcraft corporation has had a long and bumpy road.  Hailed as the makers of quality planes desired and sought after by many (including the Beechcraft Bonanza and King Air series) they have still continued to struggle financially. They became a subsidiary of Raytheon in 1980 and were merged with Raytheon's newly acquired Hawker line in 1993 giving rise to the current name of Hawker Beechcraft.  After this, they were sold to a consortium of  Goldman Sachs and Onex Corporation in 2006 to help combat rising debt.  And finally, on May 12th of this year, they initiated the bankruptcy process.
And it seemed like the company might be uprooted from its Wichita home when they accepted an offer of purchase by Superior Aviation in Beijing  for $1.79 billion dollars.  However, the plot, as they say, just thickened.  After not being able to arrive at a final agreement, Hawker Beechcraft has pulled out of the deal with Superior Aviation Beijing.  They will no longer being pursuing a deal.  Instead, they intend to restructure the company under the Chapter 11 Bankruptcy umbrella. The hopes is that they will emerge in the first quarter of 2013 as a new standalone company, renamed Beechcraft Corporation.
Robert S. Miller, CEO of Hawker Beechcraft, had this to say, "We made the decision to proceed with the standalone Plan of Reorganization after determining that, despite our best efforts, the proposed transaction with Superior could not be completed on terms acceptable to the company. We are disappointed that the transaction did not come to fruition, but we protected ourselves by obtaining a $50 million deposit from Superior that is now fully non-refundable and property of the company. The go-forward business plan we have developed with our creditors ensures that we will emerge from this process in a strong operational and financial position, with an enhanced ability to compete well into the future."
As part of the new direction, Beechcraft Corporation is working on implementing a business plan that focuses on the company's most profitable products.  These include their turboprop, piston, special mission and trainer/attack aircraft.  The company also runs a high margin parts and repair businesses.  The company officials feel confident this will allow the Beechcraft corporation to move forward with confidence.
So, Disciples of Flight readers, is this going to have any effect on your aviating? (Totally a word, in case you're wondering.)  What are your feeling on the restructure?  Is Beechcraft going to make it, or is the this final gasp of a Beeched (as always, pun very intended) whale?