The New FAA Policy on Use of Airport Hangars Will Go Into Effect July 1st, 2017
In light of the FAA's upcoming policy changes regarding the use of airport hangars, including now classifying kit and experimental aircraft building as an "aeronautical activity,"  many airports across the country are revisiting their current policies to try and bring them more in line with the upcoming changes. One such airport is Ogden-Hinckley Airport (KOGD) in Utah.
Ogden City recently introduced a policy draft that would "require 90-day progress check-ins and a two-year limitation on homebuilding projects being assembled in its hangars." After hearing about the proposed changes, a number of EAA members based out of KOGD, including board member Charlie Precourt, expressed concern to EAA.
EAA's government team then reached out to airport officials via a letter it drafted offering help guiding the creation of hangar policy at the airport. In the letter, EAA made recommendations to extend the period between check-ins and either lift any time limitations on aircraft building projects or allow for extensions on those homebuilding activities. They also offered to work together with the airport management and EAA Chapter 58 to create more realistic and friendly policies toward amateur aircraft building activities.
According to Precourt, the letter was very well received by the management at KOGD and left them with a positive impression. EAA says that helping keep a strong relationship between homebuilders and airports is important, not only to create a community inclusive of all aspects of aviation at the airport  but because aircraft builders "contribute greatly to the economic environment of any airport."
---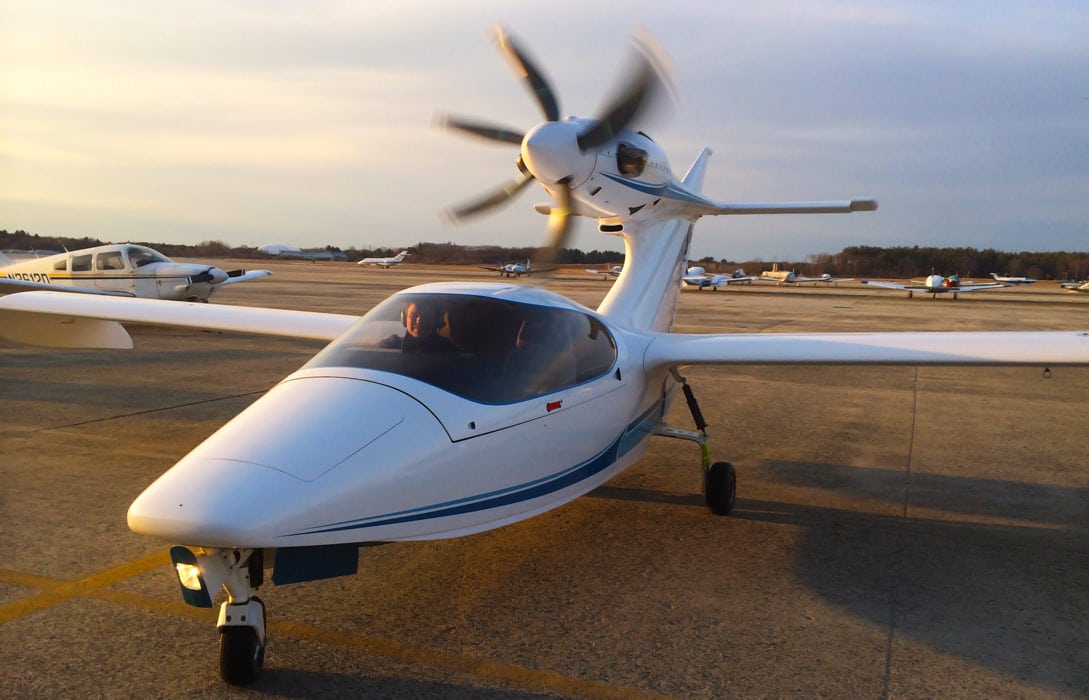 Massachusetts pilot/aircraft builder Steve Wightman's personal aircraft is unique—literally. Wightman flies the only turbine-powered Seawind in the world, and it's a beauty. If you'd like to get a close look at it, Wightman will be flying his Super Seawind aircraft to Oshkosh this July, before he takes it to Alaska. The Super Seawind is a bit of a tortoise-and-hare story: a long, slow process to build what is surely the fastest, highest-flying single-engine amphibious airplane anywhere. [Click here to read more…]
---
Original Post 6-16-16: FAA Posts Policy Update On Non-Aeronautical Use of Airport Hangars
The FAA has posted a policy update to the June 15th edition of the Federal Register, clarifying their position on non-aeronautical use of airport hangars. The FAA is issuing the policy in order to provide clarity on how different aviation facilities, including hangars, can be used at airports that are receiving federal funding.
"The policy ensures hangars are available when there is an aviation need, and if demand is low, allows hangars to be used for non-aviation activities," said FAA officials in a prepared release, adding that "The FAA recognizes that non-aviation hangar space rental allows airport sponsors to be economically independent when hangars are not being used to fulfill aviation needs."
The official release also provides some good news for kit and experimental aircraft builders. Previously, the FAA did not define aircraft building as an aeronautical activity (!), and only final assembly was permitted at airports that received federal money. However, their definition has now been modified to include noncommercial aircraft construction and not just the final assembly.
In particular, AOPA had been lobbying to have this definition changed regarding use of airport hangars, and AOPA's Senior Vice President of Government Affairs Jim Coon had this to say, "AOPA would like to thank Congressmen Graves (R-Mo.) and Rokita (R-Ind.) and Senator Moran (R-Kan.) for their advocacy as well as the FAA for working with us to ensure hangar use policies match the realities of general aviation flying and aircraft ownership."
The FAA also stated that an aircraft that is under repairs and maintenance is still considered "operational" and that it may be kept in hangars, as well as nonaeronautical items, as long as they do not interfere with the intended aeronautical use of the hangar and are allowed by the airport sponsor. The FAA also added that "it is preferable to make use of the hangars to generate revenue for the airport, as long as the hangar capacity can be recovered on relatively short notice for aeronautical use when needed." The policy will go into effect on July 1st, 2017.
Featured Image: Morris Depot Kid, CC2