When buying a used private plane, you need to be clear about your personal objectives before you begin.
Many used airplane buyers are blindsided by maintenance defects, unexpected paperwork, and unanticipated expenses. Even "experienced" buyers fall prey to such nasty surprises! Before you "hand prop" the used airplane purchase process, it pays to become skilled and well-versed in the six steps of the process for purchasing a used private plane. Whenever and wherever possible, solicit objective 3rd party advice from experts in the field. This alone can literally save you thousands of dollars and countless hours of time.
Find or create in advance:
Tips from experienced, expert, mechanics;
Well established techniques to make your search more productive;
Support Resources for the used private plane you are looking for;
Useful references, links, and checklists to maximize the effectiveness of your search.
How Will You Use Your Private Plane?
Business vs. pleasure, long hauls vs. short hops, typical number of passengers, pavement only vs. occasional grass strip, hours on airframe and engine(s), horsepower, type and age of avionics, interior and paint condition. Sit down with a notepad and a refreshing beverage before you start looking and give serious thought to these items. For example, your heart may be set on a turbocharged plane. But it makes little sense to buy one when the majority of your flights will be too short to take advantage of the higher altitude benefits a turbo affords.
Many Choices – High wing vs. low wing, retractable vs. fixed, conventional vs. tri-cycle, single vs. twin engine, turbo vs. normally aspirated, etc. These are all important considerations. Each of the choices you evaluate will have their own positives and negatives. You need to be clear about your personal objectives before you begin because there will always be conditions, situations, and opportunities that will distract and even confuse you as you execute the search/evaluation process. The clearer you are, the more focused you will be when you are evaluating a potential purchase. This is vitally important because the emotional "gotta have this one" demon is always lurking, and can cloud your judgment.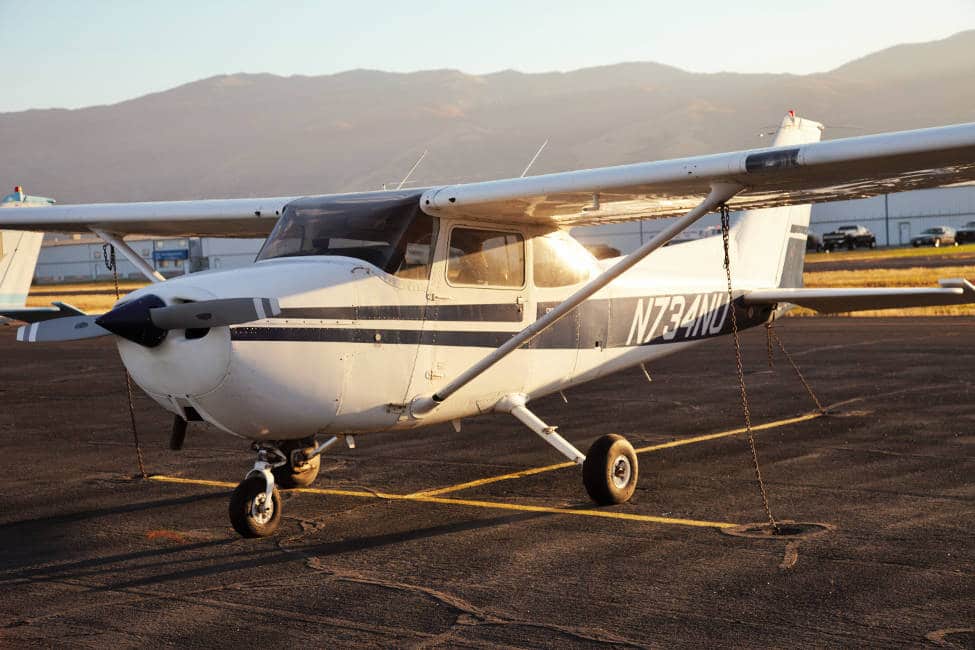 The Costs of Purchasing a Used Private Plane
Fix-Up Costs – What are you going to do to make the plane "your own?" From avionics to paint, from interior to engine mods to airframe enhancements: how much will it cost you to get your new private plane into the condition you are looking for? Know these numbers in advance.
Operating Costs – The True Cost of Ownership is determined by all the factors that go into owning an aircraft, not just fuel. There are free cost evaluation formulas available on the internet (like this one from Share My Aircraft). Some of them are very comprehensive and are spreadsheets that you just plug your own numbers into. Find a good one and use it.
Insurance – One of the biggest and most often underestimated expenses in owning a plane (or upgrading to a different one) is the insurance "sticker shock." Don't fall into the "teenager" mentality of thinking you only need to budget for tires, oil, gas and registration. This can be one big gotcha!
Financing Costs, Storage, Fuel, and Fees – These round out the "before you begin looking" items. Investigate each of these thoroughly because you can easily spend more than you need to. For example, many private plane owners register their planes in Delaware simply because the annual costs are hundreds of dollars cheaper than registering a plane in their home state!
The 6 Basic Steps of Used Private Plane Purchase
At the very least, you must be clear on the 6 Basic Steps of Used Private Plane Purchase:
Step 1 – Call the Seller
Make a checklist of specific questions to ask in advance. You will appear to be a savvy buyer and the conversation will always be under your control.
Step 2 – Make a Personal Inspection
Create your own checklist. Include the things most sellers won't tell you. There are many things a pre-purchase mechanic might miss. Know what these things are based on research of your desired make and model. Check them out as you perform your own inspection. If you find things that will need attention, (and you probably will), know where to find any replacement or repair parts and how much they will cost.
Step 3 – Test Fly the Airplane
Create a comprehensive test flight checklist and execute it completely. Many times in the excitement of finding "the perfect plane," you may be tempted to skip or gloss over an item that may seem unimportant in the thrill of flying your potential purchase. Don't get caught here. Follow your checklist.
Step 4 – What Is The Value Of The Plane?
Engine Hours, Equipment List, Airworthiness Directive (AD) Compliance, Damage History, Paint/Interior Condition are all important things to check status and value of. You should know that some sellers will try to artificially inflate their asking price. Don't let them do it. Review your previously done research on aircraft values and be clear upon the value of the items you evaluate.
Step 5 – Pre-purchase Inspection
You must find a good mechanic that you can trust. Do this well in advance of initiating your search. Make sure they are very familiar and experienced with the make and model of the private plane you are interested in. Get references and follow up on them.
Should you get a pre-purchase inspection or a complete annual? This often debated question has champions in each camp and there are many reasons for each. But there is very likely only one answer for you and the plane you are interested in. The bottom line is to know as many of the reasons for each as you possibly can. More importantly, know for sure that this is NOT the place to pinch pennies! If / when you find something wrong, have your mechanic tell you how much it will cost to fix and how long it will take. Then be clear with the seller regarding who typically pays for what, and just what you expect them to be responsible for. This is the step where your negotiating skills will come in very handy. If you are uncomfortable with this, practice with friends and/or fellow pilots first.
Step 6 – Assure a Clear Title and Transfer Ownership
In order to protect yourself, you must initiate an Aircraft Title Search. You will need to fill out FAA Form 8050-2 and you will need a bill of sale. There may be some State forms required, depending upon your state. Get a copy of a purchase agreement in advance and modify it to suit your own needs. You may be able to download one from the internet that you can modify to suit your needs. The critical elements of a good agreement are typically included. Once all that is done, you can write the check or hand over cash. But make sure you get everything you are paying for (logbooks, etc.) before you exchange monies.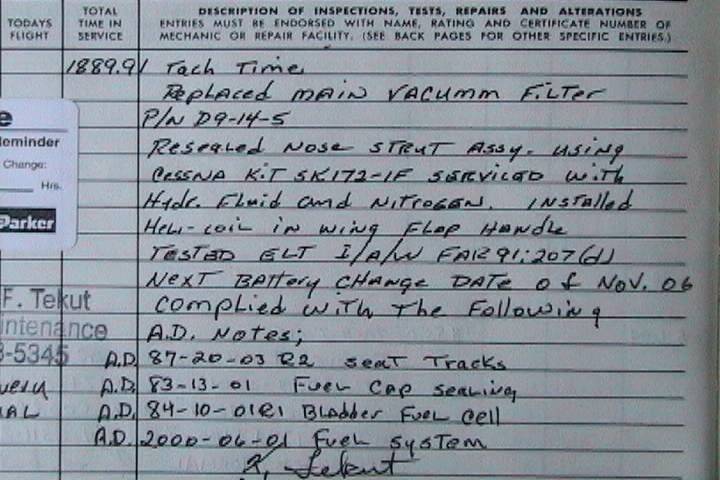 You should also know in advance:
Abbreviations often used by sellers.
How to accurately and completely populate your operating cost estimator template.
Your local or State Aircraft Registry contact information.
What terms your purchase agreement will include that benefit and protect you.
Your own verbiage for an Acceptance Agreement in the event you need to execute one.
Like the above, you will find some information on the internet. Or you can check out reference material that is specifically designed to help you save time and money, like the: "How To Effectively Buy A Used Airplane" DVD and eBook at www.br-ent.com
In any event, the third Golden Rule of used aircraft purchase is:
BE PATIENT!
If you do nothing else, this simple (yet challenging) rule will help protect you in your search, evaluation, and purchase of the perfect used private plane for you.