The Citation Longitude's test flight lasted for just over two hours.
Cessna has successfully completed the first test flight for their Citation Longitude super-midsize jet, roughly a month and a half after completing the first engine tests, and less than a year after the company fully revealed the details on the new aircraft.
Scott Ernest, the President and CEO of Textron Aviation (Cessna's parent company) said that the Longitude performed exactly as expected during the test flight. He added that "Our product development process is second to none and allowed us to move smoothly from unveiling the Longitude last November, to the first flight of the prototype in just 11 months. This milestone not only showcases our continued commitment to investing in new products to meet market demand but also our focus on investing in our development and production processes to bring the aircraft to market quickly without compromise."
More Details on the First Flight of the Citation Longitude
The Longitude, piloted by experimental test pilots Ed Wenninger and Stuart Rogerson, departed from the company's east campus Beech Field Airport in Wichita, KS. Over the course of the two hour and two minute flight, the team tested the aircraft's flaps, landing gear, pressurization systems, stability, and control.
Rogerson, the senior flight test pilot, said that he was extremely pleased with the Citation Longitude's performance during the flight. He added that "The level of maturity in flight characteristics is already very high. I was particularly impressed with how intuitive the flight systems are, validating the extensive integration work done by our development teams. We accomplished everything we wanted to do during this maiden flight, setting the pace for the flight test program."
---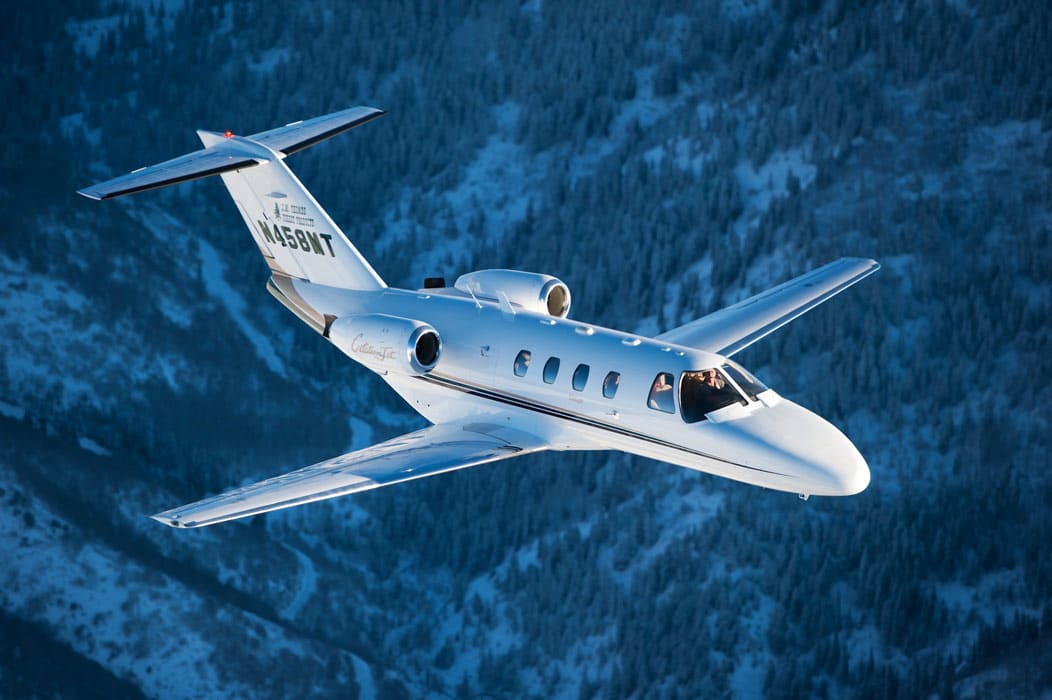 The 7,000th Cessna Citation, originally named after a thoroughbred racehorse, was delivered on June 27, 2016. It's a milestone that began in 1969 and 35 million flight hours later, Citation hours are now in thousands of pilots' logbooks. From the Citation 500 parents spawned seven different distinct families, each with design improvements which has taken Citation from the "Slowtation" to the screamin' Mach .935 Citation X+ which can fly between New York and Los Angeles in four hours.
Raising an airplane family isn't easy [Click here to read more…]
---
According to company officials, the current prototype aircraft will continue to focus on expanding the aircraft's performance envelope by testing flight controls and aerodynamics, while the first production model, which they expect to be flying in the coming weeks, will be focused primarily on systems testing.
For more information on the Citation Longitude, you can visit Cessna's website.
Featured Image: Courtesy of Textron Aviation