The first flight of the Cessna Citation Hemisphere is expected in 2019.
Textron, who is displaying a full-scale Cessna Citation Hemisphere cabin at the 2016 NBAA convention this week, has revealed a number of details regarding the upcoming aircraft, including the engines that will power it, the avionics technologies it will feature, and how the cabin will be equipped.
Scott Ernest, Textron Aviation's CEO and President, said that for the first time in more than two decades, the large-cabin business jet segment would be seeing a clean sheet design aircraft in the Hemisphere. He added that "As a demonstration of our continued commitment to invest in new and differentiated products, we're showcasing a full-scale cabin just one year after announcing the Hemisphere at NBAA 2015. This should leave no doubt as to our intention to expand our segment leadership position."
More Details on the Cessna Citation Hemisphere
What Engines Will the Cessna Citation Hemisphere Use?
The Citation Hemisphere will be powered by two Safran Silvercrest engines, which will provide the aircraft with over 12,000 pounds of thrust, and an expected range of 4,500 nautical miles. According to Textron, the Silvercrest engines incorporate "the latest advanced, field-proven technologies, to offer unrivaled performance in its category in terms of propulsion efficiency, reliability, and environmental friendliness." In speaking to that last point, Textron says that the fuel consumption on the Silvercrest engines is up to 15% lower than comparable engines, which allows Silvercrest engine equipped aircraft to "reduce their NOx emissions by up to 40 percent under CAEP/6 standards and cut their noise footprint by half."
What Cockpit Technologies Will the Cessna Citation Hemisphere Feature?
The Hemisphere will come equipped with Honeywell's Primus Epic fully integrated cockpit solution. According to Textron, "This transoceanic flight management system, coupled with SmartView for lower minimums and precision inertial reference sensors" will enable the aircraft to reach destinations faster, and at a reduced cost. The system will also include a "conformal 3D view of the outside world" to improve situational awareness for pilots in adverse weather conditions such as fog, rain, and snow. The Primus Epic system will also integrate with Textron's LinxUs maintenance and diagnostic reporting system.
What Type of Flight Control System Will the Cessna Citation Hemisphere Use?
Textron says that in order to support superior handling characteristics for an aircraft of the Hemisphere's size, it will feature a full fly-by-wire flight control system. The system will feature active control sidesticks, and will provide "ease of operation for the pilot and will ensure a new level of ergonomics in this class-leading platform."  In addition, Textron says that they are working with Thales, who will provide both the flight control computers and remote electronic units that will support the system.
What Are the Specs on the Cessna Citation Hemisphere Cabin?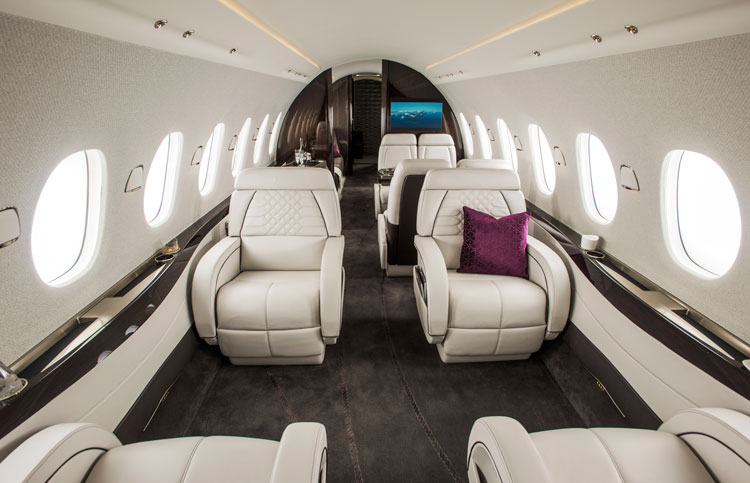 The Hemisphere's cabin, which measures 102 inches wide, has a 74 inch stand up clearance with a flat floor and features a cabin altitude of 5,000 feet, will be able to seat up to 19 passengers. In addition, it will feature 20 oversized windows with placement optimal for providing natural light, including skylights in the front galley and aft lavatory. The seats, which will be fully berthable, will come equipped with "thermo-electric technology to optimize heating and cooling comfort for passengers." Finally, the baggage area will be accessible during flight.
According to Kriya Shortt, Textron's Senior VP of Sales and Marketing, "We've spent the past several months collaborating with our customer advisory board, which is comprised of industry executives operating various products in this class, to affirm what customers need in this segment." She adds that their main purpose was to design a highly functional space with the flexibility to meet the needs of passengers during both two or three-hour domestic flights as well as transcontinental missions.
---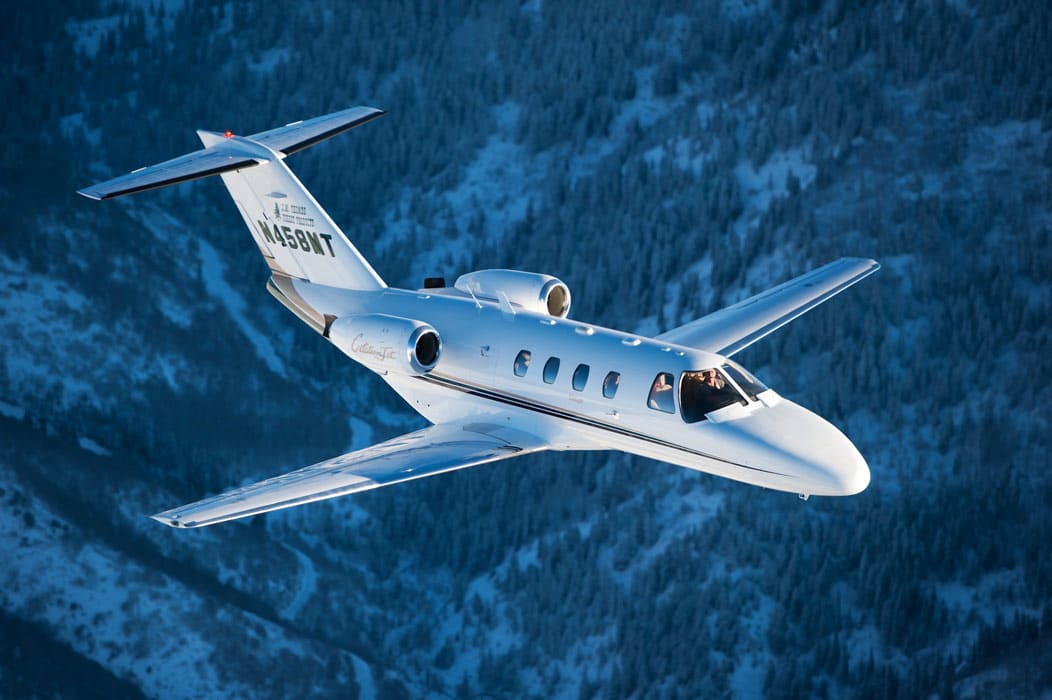 The 7,000th Cessna Citation, originally named after a thoroughbred racehorse, was delivered on June 27, 2016. It's a milestone that began in 1969 and 35 million flight hours later, Citation hours are now in thousands of pilots' logbooks. From the Citation 500 parents spawned seven different distinct families, each with design improvements which has taken Citation from the "Slowtation" to the screamin' Mach .935 Citation X+ which can fly between New York and Los Angeles in four hours. [Click here to read more…]
---
"No other aircraft in this segment offers this combination of the latest technology, best-in-class- passenger experience and the lowest total ownership cost, all at a price point unmatched in the industry," said Ernest. For more information on the Cessna Citation Hemisphere, you can visit Cessna's website.
Featured Images: courtesy of Textron Aviation