In addition to the full UltraCub kit, Belite will also be offering sub-kits.
Belite Aircraft has updated their UltraCub cabin design, so that the side and bottom panel, which form the major outline for the cabin, are now CNC cut from single pieces of aluminum. According to the company, this makes it easier for the builder to produce a square and true cabin, reduces the number of parts and fabrication time for the build, and increases the overall structural integrity of the design. And, even better, all of this is being done while bringing the costs of the UltraCub kit down as well.
According to James Wiebe, Belite's CEO, "We've already built several cabins with this new process; it saves us time to fabricate and assemble parts, and it saves the builder time and money as well."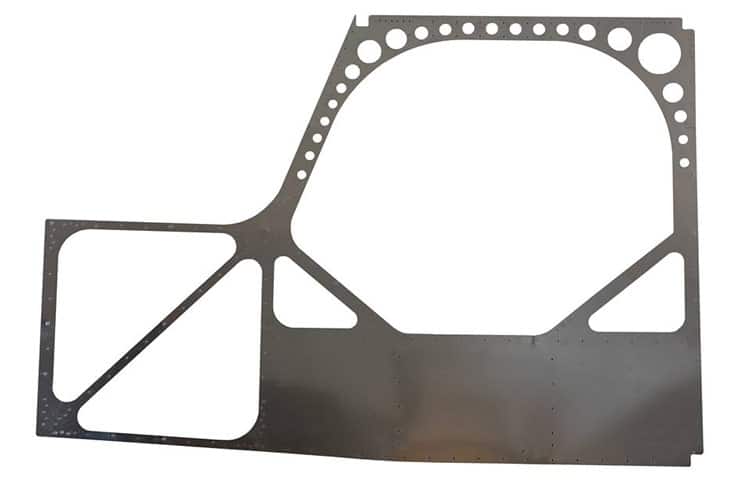 More Details on the UltraCub Kit
Belite is now charging $5995 for their complete UltraCub kit. However, in order to give builders the opportunity to work on a kit in cost efficient stages, they are also offering the UltraCub in three sub-kits as well.
The cabin and rear fuselage kit (featuring the improved cabin design), for $2200.
The wing and tail feather kit for $2200.
The control and completion kit, also priced at $2200.
More Details on the UltraCub
Belite says that the UltraCub is their most popular FAR Part 103 / experimental aircraft, with 40 aircraft either already in the air or being built. In addition to the kit, Belite offers the UltraCub in 'Ready to Fly' models, with both routes having available options in engine, landing gear, assembly materials, and instrumentation. According to the company, the UltraCub weighs only 254 pounds, or less if it's equipped with a Polini Thor 250 engine.
And if you're wondering where the name comes from, once the turtledeck is added, the different configurations evoke the look of a classic Piper J3 Cub, so in homage, the company chose UltraCub as the name for the aircraft. For more information, including how to buy from Belite, you can visit their website.
Featured Image: courtesy of Belite Aircraft