Van's Aircraft, who conducted their own investigation, agreed with the NTSB's probable cause findings.
On May 31, 2014, a tragic accident occurred near the Oregon coast when an RV-10 lost engine power and crashed, killing the pilot and one passenger, and seriously injuring the other passenger. After investigating, the NTSB said that the probable cause of the accident involved two factors:
"A total loss of engine power due to fuel starvation because of a blocked fuel line that resulted from the pilot's improper maintenance practices and the pilot's subsequent failure to maintain adequate airspeed while attempting a forced landing, which led to the airplane exceeding its critical angle-of-attack and experiencing an aerodynamic stall."
Van's Aircraft and others were named as defendants in a subsequent lawsuit related to the accident, though Van's recently revealed in a prepared statement that the lawsuit has been dismissed.
More Details on the Accident and Lawsuit
The NTSB's investigation found that the pilot had installed a fuel flow transducer two to three weeks before the accident, and "used heavy applications of room temperature vulcanization (RTV) silicone to seal the fuel lines." The report also notes that a mechanic friend of the pilot had "observed the pilot about a year earlier using heavy applications of RTV silicone to seal parts during a condition inspection and that he had mentioned to the pilot that this was an improper practice."
A bead of RTV silicone was found in the fuel line and is thought to have blocked the inlet of the transducer, starving off fuel to the engine.
According to Van's, the plaintiff's attorneys "chose to publicize this suit extensively, along with the claim for very high damages."  Van's conducted their own investigation at the same time as the NTSB, and agreed with their probable cause findings, adding that "the complaint against Van's had no merit."
Van's, in the statement, concludes by saying that "Now and in the future, Van's is committed to providing our customers with the highest quality Kit designs and assembly instructions available. Our entire staff strives to make our designs the safest in the industry and we encourage our customers to utilize our free builder assistance, vast internet resources and the expertise of EAA Technical Counselors and other experienced builders. The loss of life and injuries caused by this and too many other accidents are truly sad and unfortunate… and preventable. Please build and fly safely."
Featured Image: Van's RV-10, courtesy of TimothyMN, CC BY-SA 3.0, Note: this is not an image of the actual aircraft involved in the accident.
---
Loss of Control Remains Top General Aviation Concern for NTSB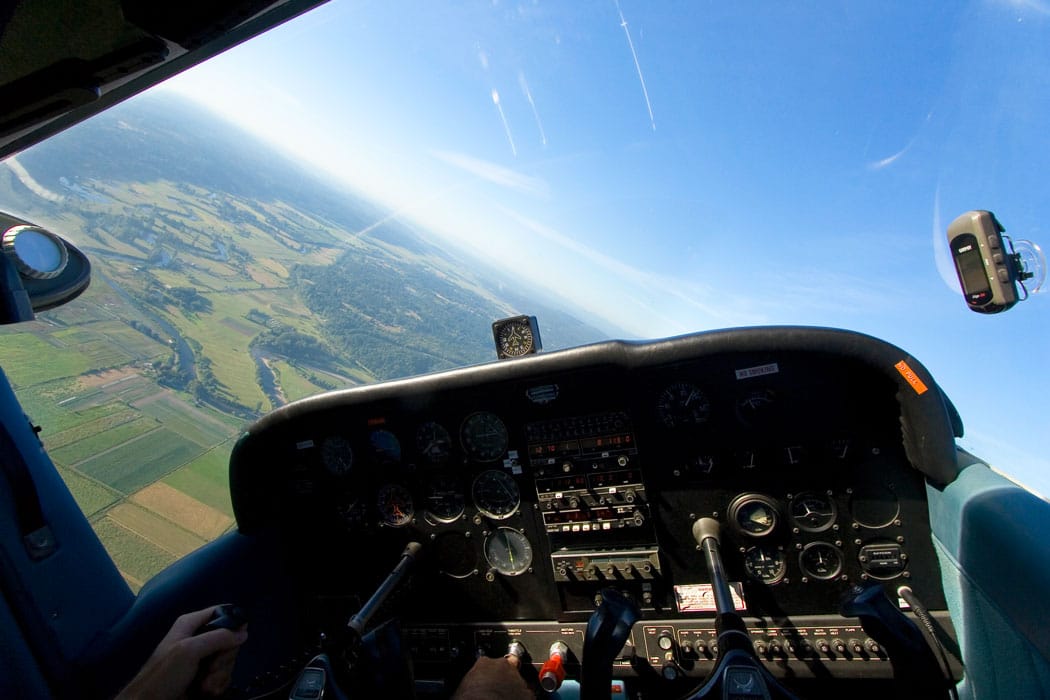 The NTSB has released their 2017-2018 Most Wanted list, designed to "increase awareness of, and support for, the most critical changes needed to reduce transportation accidents and save lives." And for a third year in a row, preventing loss of control (LOC) in flight remains their primary concern for general aviation. Though the downward trend in general aviation GA accidents continues, in the NTSB's view, it's still "at an unacceptable rate." According to the agency, from 2008 – 2014, roughly 48% [Click to read more…]
---