The FAA has approved installation for the Garmin G1000 NXi in King Air 200 models, with approval for 300 and 350 models expected shortly.
Recently, Textron Aviation announced that they were outfitting their single-engine piston aircraft with the Garmin G1000 NXi flight deck. According to the company, they'll also be offering the upgraded flight deck/avionics for their King Air 200/300/350 models as a retrofit for aircraft currently in service.
Brad Thress, Textron Aviation's Senior VP of Customer Service, said that the company was excited to offer the new avionics option to their king air customers, adding that the Garmin G1000 NXi offered a solution for "King Air owners and operators who want an integrated flight deck that combines the latest in cockpit technology with an upgraded visual interface."
According to Textron Aviation, the G1000 NXi platform offers several feature improvements over the basic G1000 flight deck, including faster processing times, improved graphics rendering, and enhanced readability with LED back-lighting. The platform also offers a variety of capability improvements, which include:
Standard ADS-B in and out
Map overlay on the HSI
Improved FMS capabilities that now include visual approaches
The ability to view both VFR and IFR charts on the moving map
Animated Sirius XM weather depiction
There are also optional enhancements available for the platform, including wireless database updates, flight plan uploads with Flight Stream, and enhanced runway situational awareness via SurfaceWatch to help pilots avoid runway incursions.
More Details on the King Air Garmin G1000 NXi Upgrade
Textron Aviation is saying that for new installations, the Garmin G1000 NXi offers King Air aircraft an estimated weight savings of 250 pounds or more, which allows for additional flexibility in baggage, passenger, and/or fuel load capacity. They also say that the new G1000 NXi installations use a "new, fully integrated and lightweight air data and attitude heading reference system (ADAHRS)."
For current owners and operators looking to upgrade existing G1000 flight decks, the company describes the process as simple, saying that it requires "minimal aircraft downtime and disruption of the panel" as the displays in the NXi preserve the original display footprint and connector, so as not to require panel modifications.
The FAA has granted STC (supplemental type certificate) approval for using the Garmin G1000 NXi in King Air 200 models, and Textron Aviation says that approval for the King Air 300 and 350 models is expected "within the coming weeks."
Customers can schedule upgrades by contacting their Textron Aviation service center. According to Thress, "We have built and delivered more than 7,300 King Air turboprops to customers around the world. As such, our capabilities and expertise in supporting the King Air fleet are unmatched." For more information on the G1000 NXi its features, you can visit Garmin's website.
Featured Image: courtesy of Textron Aviation
---
Beechcraft King Air: Over 60 Million Flight Hours and Counting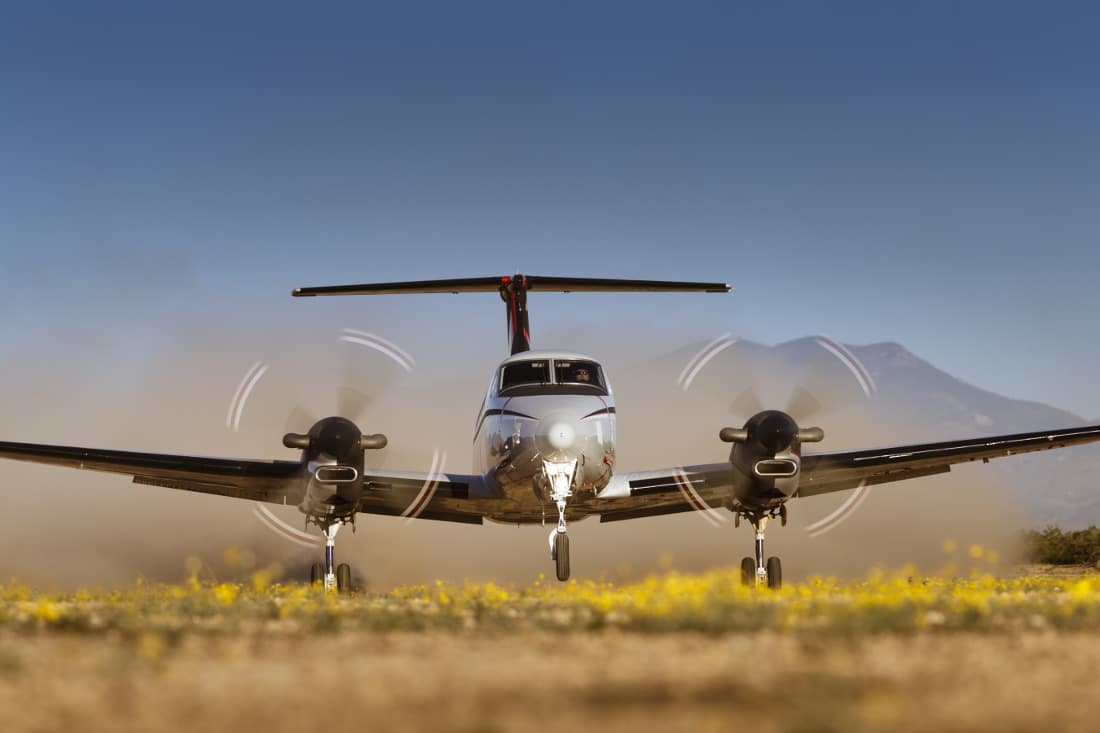 The Beechcraft King Air is iconic in the pressurized twin turboprop world. Most charter departments have one because they are reliable, couch comfortable for the passengers, and have a spectacular safety record. To know King Airs is to know that there are so many variations of each model that it makes salesmen pull their hair out. Pilots know that you can jump into any model variation of the Beechcraft King Air and recognize instantly they are definitely from the same family [Click here to read more…]
---