Textron Aviation's 1Call support network provides a single point of contact for customers.
Textron Aviation has announced that they've improved and enhanced their 1Call support in order to better meet the needs of their European customers. In particular, they've focused on increasing capabilities during the peak hours in Europe, and added multi-lingual support for customers who speak English, German, French, and Spanish.
According to Kriya Shortt, Textron Aviation's Senior Vice President of Customer Service, since the company launched 1Call just a year ago, they've received extremely positive response from their customers. "The service has been so successful that customers who utilized 1Call over the past 12 months have seen a reduced duration of aircraft downtime by more than 60 percent. We continue to implement customized solutions that deliver value to our customers around the world." Shortt added that continuing to strengthen and enhance their 1Call support for European customers was just the company's latest example of their commitment to customer service.
1Call Support Details
Textron Aviation says that Cessna Citation, Beechcraft King Air, and Hawker customers around the world who are in need of immediate support can contact the 1Call support team 24/7, by calling +1.316.517.2090. The 1Call network provides a single point of contact for customers during unscheduled maintenance events, and gives them "prioritized technical support, expedited parts ordering, alternative lift solutions or mobile service unit scheduling." According to the company, each AOG (Aircraft On Ground) and unscheduled maintenance event is managed by their AOG specialists all the way through to a successful resolution.
Textron Aviation serves their European customers through:
Six company-owned service centers
Five line maintenance stations
A team of more than 400 employees made up of Engineers, service technicians, field service reps, and sales reps.
Three dedicated support aircraft to serve the region.
A European part distribution center located in Düsseldorf, Germany, which offers customers a selection of more than 225,000 parts.
Featured Image: courtesy of Textron Aviation
---
The Cessna 340: One Of General Aviation's Most Popular Pressurized Twins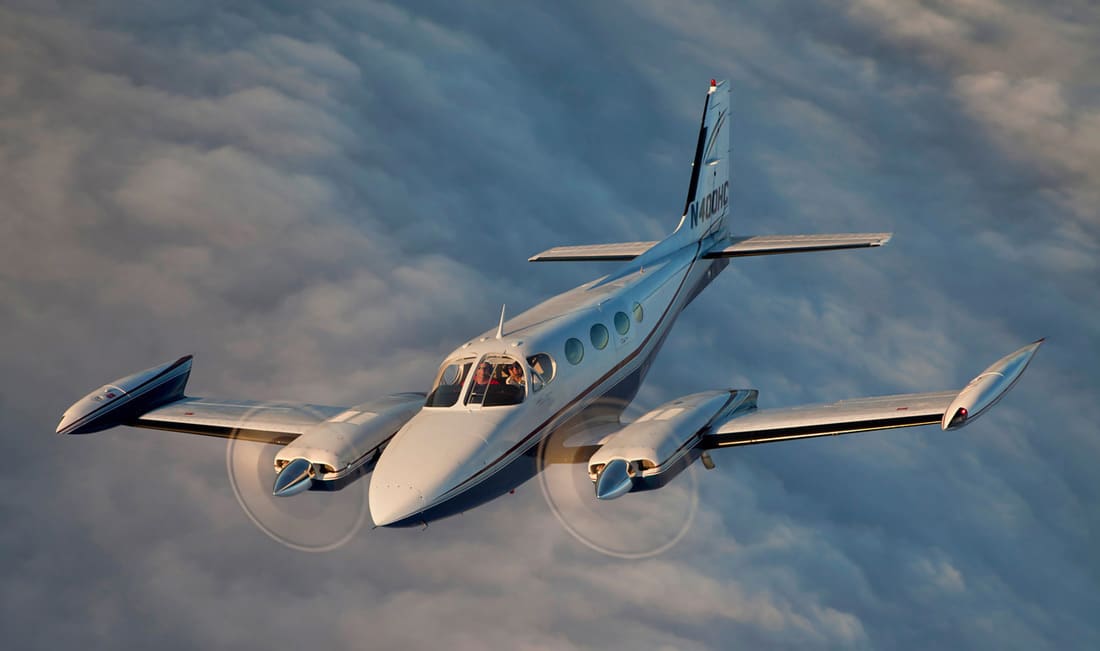 Cessna had a great thirty-year run with the Cessna 310 twin. And less than twenty years after the first flight of the 310, Cessna had dreams of introducing the first pressurized light twin based loosely on the 310. This would become the Cessna 340. While Beechcraft just barely beat out Cessna for bragging rights about having the first pressurized light twin with the Duke, Cessna's 340 would quickly outsell the Duke and become the world's most popular aircraft in this category. [Click to read more…]
---