John Knudsen "Jack" Northrop Fought Tooth and Nail for His Company, and the Flying Wing Concept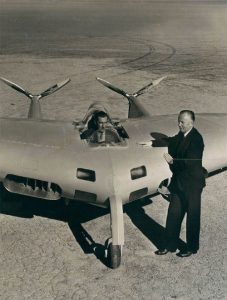 Jack Northrop was born in Newark, New Jersey to Charles Northrop, Jr. and Helen Northrop on November 10, 1895. The poor family soon moved to Santa Barbara, California, most likely in search of work. In 1895, three large oil seeps were found near Santa Barbara, drawing hordes of impoverished workers to California in hopes of making a name for themselves in the West Coasts' new and booming oil and gas industry.
Jack Northrop's Intro to Aviation: Lockheed
Jack was a good student, and in 1911 when he saw a pilot fly a "pusher" biplane over Santa Barbara, he decided to dedicate his talents for mechanics and engineering into the new and exciting field of aviation. Just a few years later, in 1916, Jack got a job as a draftsman for the Loughead Aircraft Manufacturing Company (the forerunner to modern day Lockheed-Martin.)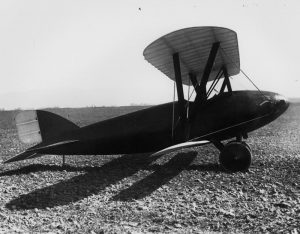 Jack got himself noticed while working at Loughead, mainly due to his admirable drive and work ethic. His first design, the S-1 single-place biplane, was introduced in 1919. Despite its innovate design, with a monocoque fuselage and folding wings, the post-war market was flooded with dirt-cheap military surplus planes, and the S-1's $2,500 price tag unfortunately drove the company under. In 1921, Loughead went bankrupt.
Douglas Aircraft Company
Now out of a job, Jack worked at home for his father for the next couple years before getting a job at Douglas Aircraft Company in 1923, which was founded just two years prior by aviation pioneer Donald Douglas, Sr. (who would go on to engineer the Douglas Cloudster, a two-seat long-range biplane).
While at the Douglas Aircraft Company, Northrop helped Jack Ryan with the wing design on the history-making plane that would later be called the Spirit of St. Louis. Also, while at Douglas, Jack worked hard on nailing down the problems most aircraft were suffering from during this time, such as overly heavy weight and inadequate lifting power.
---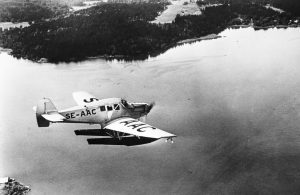 Reclaiming the Legacy of Hugo Junkers From the Nazis
After receiving his degrees, Junkers returned home to work at his father's factory but was enamored by a series of lectures on electromagnetism and thermodynamics by German electronics pioneer Adolf Slaby. Slaby recognized his preternatural talent for engineering and moved Junkers to Dessau to work for the Continental-Gasgesellschaft company, where he worked on the world's first opposed-piston engine. [Read More]
---
Lockheed Aircraft Company Reborn
Eventually, Loughead was reborn with Jack's help in 1926 as the Lockheed Aircraft Company (the spelling was changed phonetically to prevent mispronunciation). By the end of the year, the company, using designs inspired by Jack's S-1, reported sales exceeding $1 million dollars. Over the next two years, the company produced over 80 aircraft, with 300 workers building an average of five aircraft a week.
Jack was again a draftsman for Lockheed and began work on the Lockheed Vega. The Vega, a six-passenger high wing monoplane with a wooden monocoque fuselage, ultra-light plywood cantilever wings, promised speed and delivered on its promise. In 1932, the Lockheed Vega carried Amelia Earhart to Ireland, making her the first woman to fly solo nonstop across the Atlantic.
In 1929, Jack had successfully produced an all-metal monoplane with pilot and engine within the wing structure. According to the aeronautical department at the Florida International University, "although this aircraft had booms to attach the tail group, it was, in fact, the first step toward the flying wing."
Just a couple years later, as Amelia Earhart was preparing for her solo transatlantic flight in the Lockheed Vega, Jack again joined forces with Donald Douglas (who owned more than half of the stock) to form Northrop Corporation, an aircraft manufacturing company based in El Segundo, California.
The Rise and Fall and Rise of Northrop
Unfortunately, as history would show, the 1930s weren't a great time for business of any kind in America, and the Great Depression eventually cost Jack the rest of his stock in the company, which he was forced to sell to Douglas. The business had to be drastically cut down, and 1,400 jobs were lost. Using the money that he got from selling his stock in the company, Jack founded another company, Northrop Aircraft, in 1939.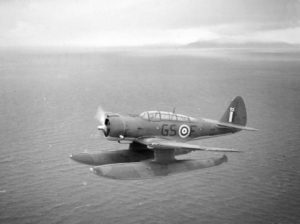 As World War II erupted in Europe, Jack dedicated his company to building airplanes and weapons for the Allied forces. The Northrop N-3PB Nomad, a single-engine floatplane, was sold to Norway after the German Occupation of Norway in 1940. The Milorg, (Militær Organisasjon) the main Norwegian resistance movement in WWII, used the N-3PBs for convoy escort, anti-submarine patrols, and training purposes.
The success of the Northrop Aircraft Corporation was rewarded with a $17 million contract to co-produce the Vengeance dive bomber for Great Britain, as well as many more history making military airplanes for America, including:
Introduced in 1944, the Black Widow was an all-metal, twin-engine, twin-boom designed night fighter used all over the world by the Allies in WWII.
Introduced in 1946, this experimental heavy bomber was never used in action, but the airplane used the radical and potentially very efficient flying wing design, in which the tail section and fuselage are eliminated and all payload is carried in a thick wing.
The spiritual successor of the XB and YB-35's, this prototype heavy bomber made its first flight in 1947. The jet-powered flying wing design was never put into practical use but played a huge part in the creation of the B-2 stealth bomber.
Introduced in 1950, this all-weather interceptor was one of the very first jet fighters equipped with guided missiles and was the first combat aircraft armed with air-to-air nuclear weapons (the unguided Genie rocket).
Jack Northrop's Retirement in 1952
Among other awards and honors, Jack received the Spirit of St. Louis Medal from the American Society of Mechanical Engineers in 1947 for "meritorious service in the advancement of aeronautics." His company provided 1,088 aircraft in all during the war. Jack Northrop retired in 1952 at the age of 57, and the Scorpion was the last aircraft he would personally have a hand in engineering.
After Jack left the aviation industry, he reportedly "dabbled in real estate," losing most of his personal fortune. However, it became apparent that he never stopped dreaming about aviation and the flying wing design he fixated on for most of his career when, in 1976, he approached NASA. He was convinced that his flying wing concept, with its low drag and high lift, was paramount to the advancement of aeronautical technologies. NASA replied that the concept was never abandoned, which provided Jack some comfort before a variety of ailments left him unable to walk or talk.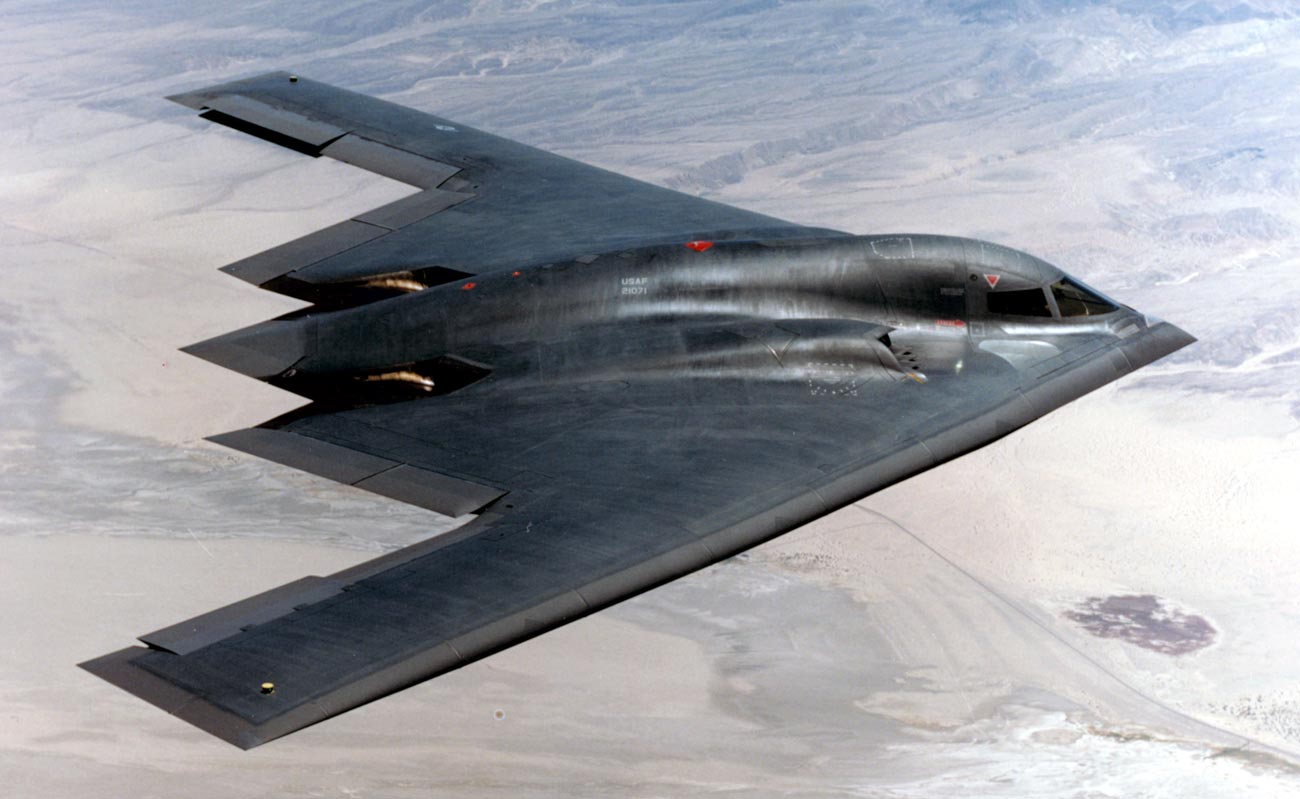 In 1980, the US Air Force gave him an honorary clearance to see confidential aircraft designs and hold a scale model of the Northrop Grumman B-2 Spirit (the famous stealth bomber). The B-2 shared many of the design elements in Jacks flying wing designs, even down to the wingspan, which was the exact length of the YB-49. Hands shaking, Jack scrawled on a sheet of paper, "Now I know why God has kept me alive for 25 years," most likely referencing his retirement from aviation. Just 10 months later, Jack Northrop died, on February 18, 1981.
Featured Image: Lockheed Vega, courtesy of the ASC History Office