2012 Reno Air Races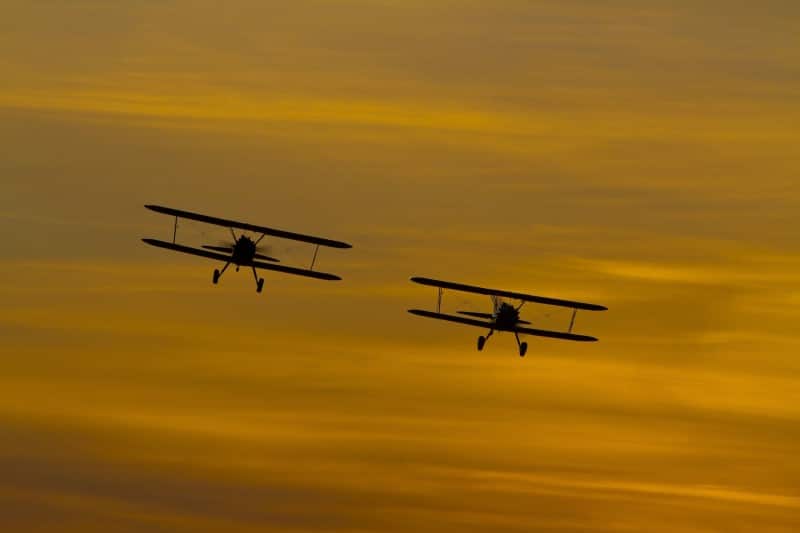 Last year, tragedy struck at the National Championship Air Races in Reno when aviator Jimmy Leeward fatally crashed his heavily modified P-51D Mustang (called "The Galloping Ghost"), an accident that also claimed the lives of 10 spectators and injured another 69.
On Monday, federal investigators released a report citing the failure of an elevator trim tab as the probable cause of the crash.  The National Transportation Safety Board adopted this finding in a 5-0 unanimous vote. The NTSB also faulted Leeward for failing to fully document and test modifications he made to his aircraft before the accident.
In preparation for this year's races, on April 10th the board recommended a series of changes that can be implemented before the start of the show on September 12th.  This includes the design and layout of the course, pre-race inspections, testing the airworthiness of aircraft modifications, guidance from the FAA, pilot g-force awareness, and ramp safety (further details here: //www.ntsb.gov/news/events/Pages/2012_Reno_NV_BMG.aspx).  "At the heart of the tragedy was the fatal intersection in transference of risks from participant to observers," board chairwoman Deborah Hersman said. "One moment, spectators were thrilled at the spectacle of speed only to have it followed by inescapable tragedy. The pilots understood the risks they assumed. The spectators assumed that their safety had been assessed."
Held every year at the Reno Stead airport since 1964, in spite of the danger involved* the National Championship Air races continue to draw the boldest pilots.  They compete against each other in a series of first qualifying, and then event races for the chance to claim the gold in one of six classes**.  However, this latest tragedy has put a large financial burden on the air show, and visitors to the official website (//www.airrace.org) are greeted by this message:
Donate NowThe Reno Air Racing Association appreciates the tremendous encouragement we continue to receive from our friends, family and fans. We remain committed to holding the 49th annual National Championship Air Races this September and, as we move forward in planning, we still need your support. Our insurance premium alone has increased by $1.7 million and we must raise and pay for it by Sept. 1, 2012.At the overwhelming request of our fans from around the world, we have created an additional opportunity for our Air Race family to help ensure the successful future of this historic and important event. In addition to purchasing your tickets to this year's event, if you would like to provide further support, please click the "Donate Now" button and spread the word about helping to preserve this one-of-a-kind aviation event. We look forward to seeing you in September!
Though there are still many issues to work through for the immediate future of the air show, the 2012 Races are on schedule to start September 12th.  They have 5 days of thrilling and unbelievable feats of flying scheduled, and a host of supporting events.  These include everything from a hot air balloon races, to a rodeo, to a 'Best in West' Rib cook off.  Ticket details can be found here (//www.airrace.org/get_tickets/general.php), with daily event prices starting at $12, and a complete event ticket costing $80.
* From the first races in '64 until 2010, 19 aviators have lost their lives in crashes and collisions.
** The classes and their qualifying requirements are as folloiws:
Biplane

Minimum dry weight of 500 pounds
At least 30 percent of the required 75 square foot wing area must be contained in the smaller of the two wings
Fixed landing gear
Fixed pitch propeller
Engine no larger than the 360 cubic-inch, 180 HP Lycoming engine
Formula One

100 HP 200 cubic-inch Continental engine
Minimum wing area of 66 square feet
Minimum dry empty weight of 500 pounds
Fixed landing gear
A fixed-pitch propeller constructed of either wood or composite materials
Sport

Reciprocating engine with displacement of 650 cubic inches or less
Current FAA Airworthiness Certificate
 Pilots must have at least 500 hours of flight time-in-type
EAA formation flight certified to participate in a race
T-6

Must be one of the three different types (all are variations of the same model) of WWII trainers – AT-6, Harvard's, or SNJ's
Must use the 650 HP, nine cylinder Pratt & Whitney R-1340 radial engine
Jet

No afterburner
Less than 15 degrees of wing sweep
Unlimited

Must have piston engines
Must be propeller driven
Capable of pulling 6 G's
empty weight-4500 pounds or more