The deadline for providing input on Alaska backcountry airstrips is May 10, 2017.
The Alaska Department of Transportation and Public Facilities (DOT&PF) is asking for comments and input in order to help them "prioritize and define uses" for selected Alaska backcountry airports. The agency notes that the airports/airstrips are a vital part of Alaska's airport system and the Alaska Aviation System Plan (AASP) is examining both their uses and needs in order to support and ensure their preservation.
The agency defines 'backcountry airports' as airstrips that:
Have been improved or marked as landing areas
Are open to use by the public
Are not eligible for FAA funding
Are not primarily associated with a particular community
Are generally remote
The agency has provided an Alaska System Plan Backcountry Airport Web Survey for pilots to take, and according to the RAF (Recreational Aviation Foundation), "It's a simple online questionnaire and will take just a minute to complete."
The RAF encourages pilots to take the opportunity to provide input on the Alaska backcountry airstrips, adding that "It's our chance to speak up in support of these valuable resources."
Keep in mind that all responses to the survey must be completed by Monday, May 10, 2017.
Featured Image: courtesy of the RAF
---
Backcountry Flying: Everything You Need To Know to Get Started!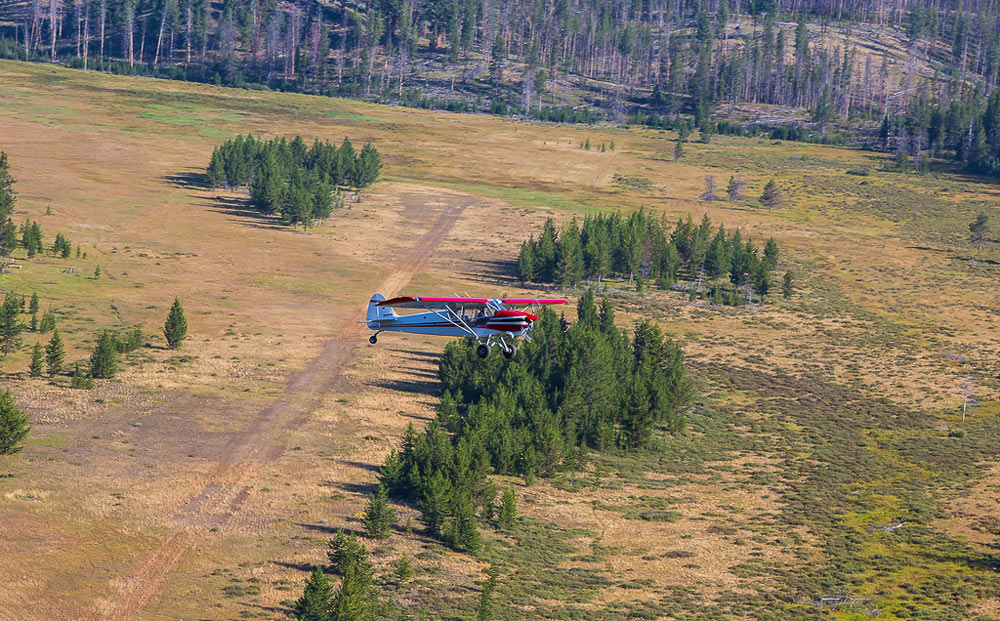 There's simply nothing else like taking off from an urban airport and flying to the mountains, ducking into a deep, twisty canyon, and plunking down onto a grass strip beside the river. You shut down, hop out, and breathe deeply after that exhilarating landing. Instead of car exhaust or smog, you smell pine needles on the brisk, clean air. The only sounds are the singing of birds and the flow of the river. In a flash, you've transported yourself from the stress of city life to a veritable paradise. What an accomplishment! So how do you do this backcountry-flying thing successfully? [Click here to read more…]
---