The work on Jake's Bar airstrip will include surface improvements and cutting away brush and trees.
The RAF (Recreational Aviation Foundation), EAA Chapter 42, and the National Park Service in Alaska are working together to clean up and improve the Jake's Bar airstrip on the weekend of June 2nd, in order to make it a safer location to operate. Currently, the airstrip is an unimproved 1,000-foot gravel bar along the Chitina River in Wrangell-St. Elias National Park, 13 nm south of McCarthy. The RAF describes the surface of the airstrip as "rough, with softball-sized rocks,"  noting that no tricycle gear aircraft should land there, and that "only suitable tailwheels should consider landing there." The plan is to make surface improvements to the strip and cut away brush and trees in order to make it safer.
Helping Out With Improving Jake's Bar Airstrip
For those interested in helping out, the RAF has provided the following details regarding the work weekend:
Volunteers will land at camp at the Iverson Farm 'Fireweed Strip,' and shuttle from there to the airstrip for the work. Amenities at the airstrip include:

100 LL
Jet A
Fire pit
Barbecue grills
Cooking equipment
Propane burners
Picnic tables
Hot and cold running water
An outhouse

There will be potluck picnics on  Friday, June 2nd, and Saturday, June 3rd at the 'Fireweed Strip.'
The work party will happen on Saturday, June 3rd, from 9 AM – 4 PM.
The RAF reminds those interested in helping to bring work clothes and loppers, tents and camping equipment, and food to share.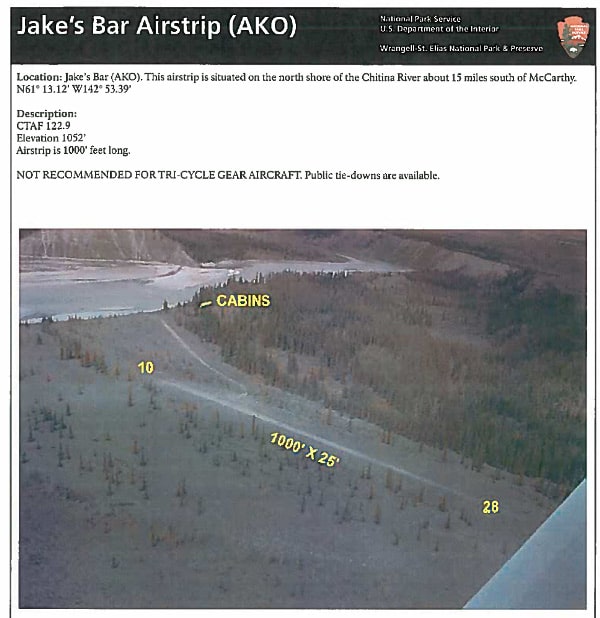 The RAF also notes that an RSVP is required (click here to RSVP) and you'll need to provide the names and number of those in your party, the type of aircraft you'll be flying, and your expected arrival and departure times. The RAF has also provided a full description of the Iverson Farm 'Fireweed Strip.'
Featured Image: courtesy of the RAF
---
Backcountry Flying: Everything You Need To Know to Get Started!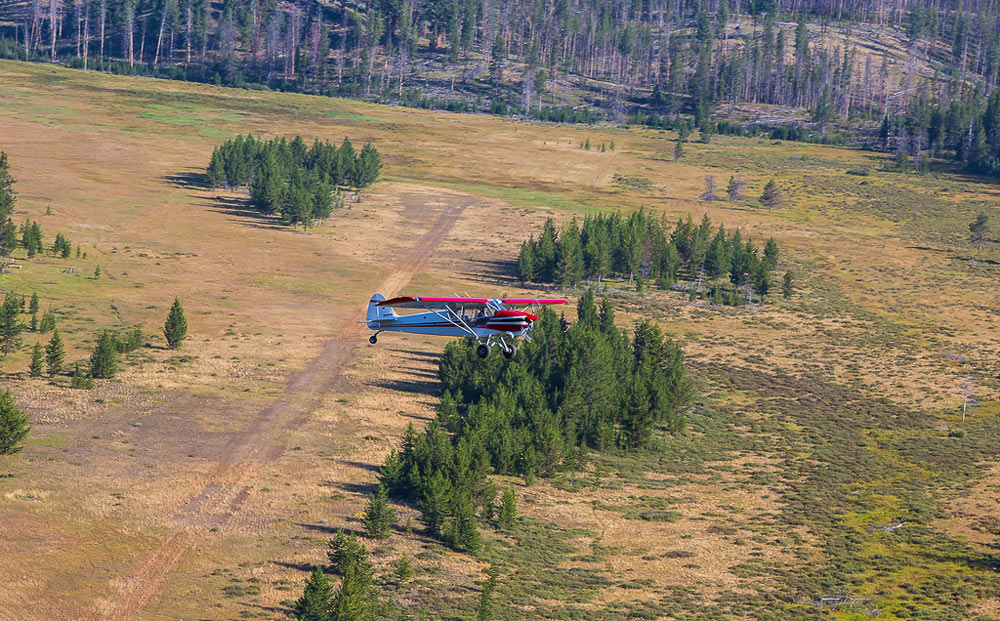 …there's simply nothing else like taking off from an urban airport and flying to the mountains, ducking into a deep, twisty canyon, and plunking down onto a grass strip beside the river. You shut down, hop out, and breathe deeply after that exhilarating landing. Instead of car exhaust or smog, you smell pine needles on the brisk, clean air. The only sounds are the singing of birds and the flow of the river. In a flash, you've transported yourself from the stress of city life to a veritable paradise. What an accomplishment! So how do you do this backcountry-flying thing successfully? [Click to read more…]
---