NASA's Flight Deck Interval Management (FIM) will be ready for early 2017 testing
As most pilots learn rather quickly, the most stressful and technically difficult times in the cockpit are the take-off and landing, especially at an unfamiliar airport. Traffic on the highway is terrifying, but congested air traffic is infinitely more so. Commercial airline pilots are faced with this situation daily, and yet somehow manage to show up to work with crisp collars and ironed jackets. It's impressive, to say the least!
What is FIM?
In order to help relieve some of that stress, and to make controlled airports safer for commercial airline pilots, NASA has developed an airplane spacing technology they're calling the Flight Deck Interval Management, or FIM for short.
According to NASA's Langley Research Center, "Less time in the air also means additional savings in expensive jet fuel and reduced aircraft emissions. Even better: passengers would enjoy an increased chance their flights – connecting or otherwise – will arrive on time."
Using less fuel is another boon for commercial airline pilots, who are often instructed to fly with less fuel in their tanks than they'd like.
Part of NASA's New Aviation Horizons 10-year-plan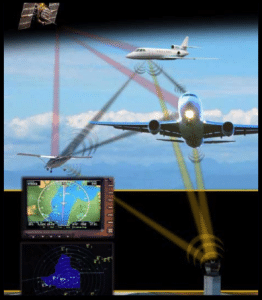 In one fell swoop, NASA is creating cleaner, faster airline technology; two of the three pillars of their ten-year-plan for cleaner, faster, and quieter aircraft. FIM, and other projects like it, are part of an ongoing cooperative effort between NASA and the FAA, called the Air Traffic Management Technology Demonstration-1 (ATD-1), designed to create and test new technologies that can make airline traveling safer and more reliable; specifically when having to do with aircraft scheduling and airport arrivals.
The basis of this program, and FIM itself, is a software called ASTAR, or Airborne Spacing for Terminal Arrival Routes. Starting early 2017, ASTAR will be combined with commercially available cockpit hardware (such as computer tablets), after its success in the Boeing 787 ecoDemonstrator back in 2014.
Testing FIM at ATD-1 in Early 2017
Soon, FIM will have to prove itself in front of NASA, the FAA, Honeywell, United Airlines, and probably many spectators during its field demonstration over Washington State University in Seattle, early in 2017. The massive demonstration will require not only NASA and FAA facilities, but three different aircraft as well, including a Falcon 900 jet, Boeing 757, and a Boeing 737.
---
Scott Crossfield: An Incredible Fusion of Pilot and Engineer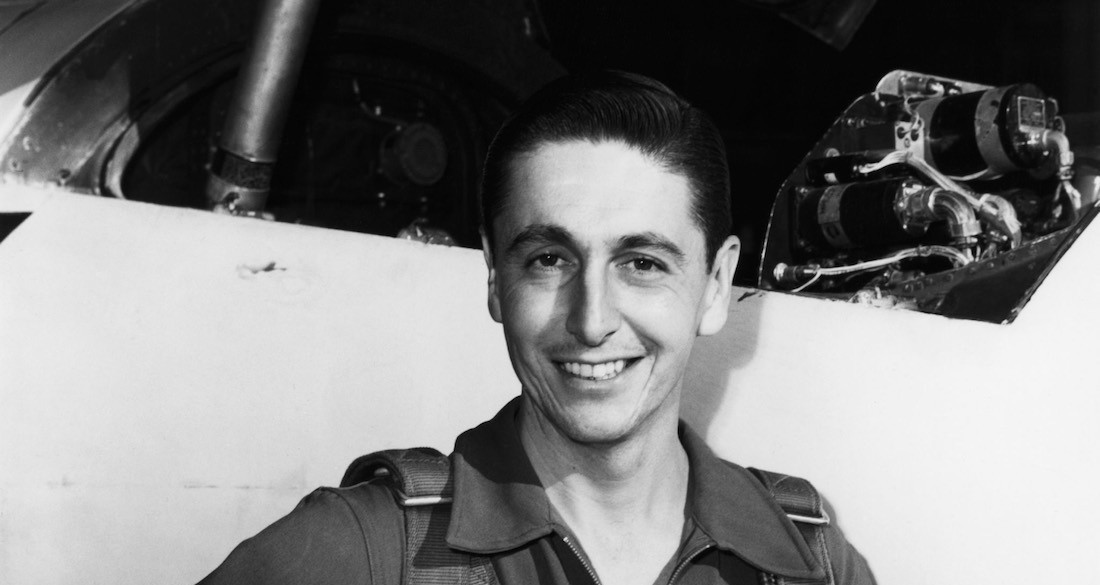 Scott Crossfield was optimistic. After months of setbacks, the XLR-99 rocket engine was performing perfectly. The numerous delays had held up the development of the North American X-15.
It was the most ambitious rocket engine that North American Aviation had ever built. With an unbelievable thrust of 57,000 pounds, it would make the new plane the fastest manned vehicle in history. Crossfield was completing the last of a series of pre-flight checks [Click here to read more…]
---
The Falcon 900, a French-manufactured tri-jet, will lead the 737 and 757 (both equipped with FIM) through a series of complex maneuvers that require complete coordination between the three planes, in a style NASA is references as being similar to childhood games of "Follow the Leader." Only this time, with jet engines!
The test will also prove NASA's claims that FIM is able to predict aircraft arrivals with only a 5-10 second margin of error, an exciting concept to those of us who are airline passengers from time to time and have grown accustomed to the 5-10 minute "wiggle-room" around airline arrival times.
Featured Falcon 900 Image courtesy of Pritish Kumar Patil.