The FAA's latest Safety Briefing aims to give pilots the right information when it comes to aviation risk management.
The inaugural 2017 issue of the FAA's bi-monthly digital Safety Briefing is now available. Titled "PAVEing the Way to Safety," the issue focuses on "aviation risk management and aeronautical decision making," including, as you may guess from the title, articles discussing the PAVE checklist. So, let's take a look at the PAVE (Pilot, Aircraft, EnVironment, and External Pressures) related topics, and what else is up for discussion in the latest FAA Safety Briefing.
A Quick Look at the Articles in the January-February 2017 FAA Safety Briefing
In Risky Business The What, How, and Why of Risk Management, Safety Briefing editor, pilot and flight instructor Susan Parson takes at, well, the what, how and why: What is risk management (and system safety), how did it come about, and why is it important to continuing positive trends in aviation safety? Parson also discusses the FAA's three-step risk management process of Perceive (including use of the PAVE checklist), Process, and Perform, and why risk management was incorporated into the FAA's recently revised airman certification standards.
Next, commercial pilot and Managing Editor of the FAA Safety Briefing Tom Hoffman examines aviation risk management as it relates to a pilot's personal assessment of their readiness to fly in Say Ahh … A Pilot's Guide to Self-Assessing Risk. Hoffman breaks it down into three basic questions, "Am I healthy?", "Am I legal?", and "Am I proficient?", and then covers a variety of factors relating to those questions, such as illness, stress, fatigue, and proper diet.
---
Aviation Safety: The Right Mindset and Attitude Are As Important As Skill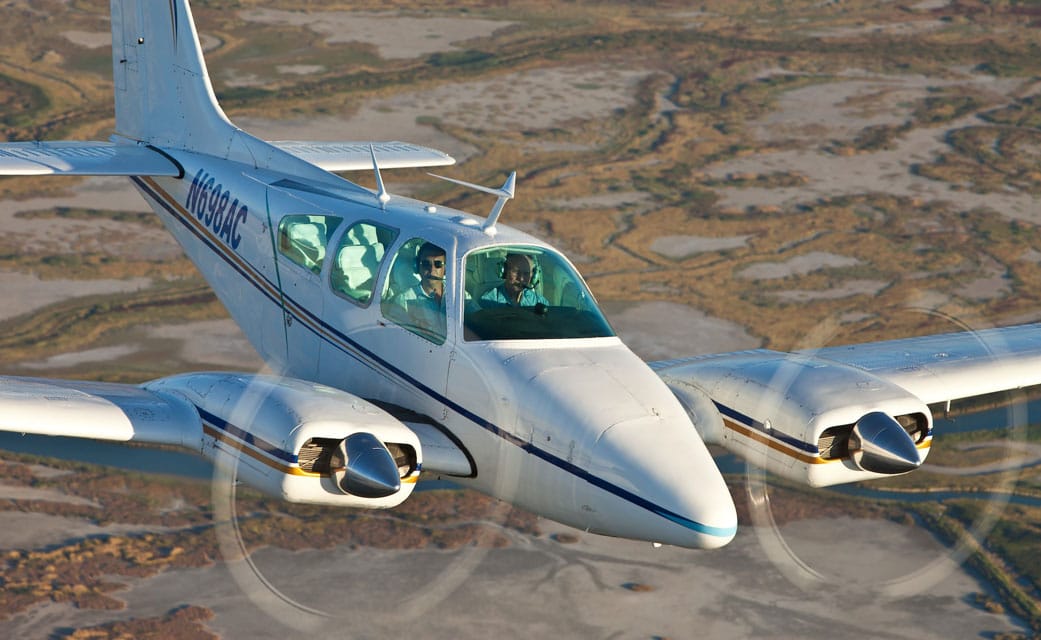 In 2014 a corporate Gulfstream GIV tried to take off from Bedford, Massachusetts with the gust locks engaged. Seven people died in that accident. In 2010 an Air India Express Boeing 737's captain slept throughout most of the flight. Awakening just before landing, he was unable to keep the airplane on the runway and 158 lives were lost. There have been so many initiatives to enhance aviation safety and, yet, things like these accidents are still happening. What gives? [Click here to read more…]
---
With Is My Aircraft Right for Flight? The Importance of Preflight Prep, Jennifer Caron (assistant editor for the Safety Briefing, currently working on a Sport Pilot Certificate) discusses incorporating the aircraft portion of PAVE into your preflight check, and why preflight inspections should never be skipped. Dr. Dave Swartz, a Senior Engineer, GA pilot and airplane owner, joins the mix with Bring the Heat: How to Avoid Induction Icing, discussing the conditions that lead to carb ice, how carb heat systems work and the proper use of carb heat.
Pilot, ground instructor and associate Safety Briefing editor James Williams zeroes in the EnVironment portion of PAVE, with The Wild (Not So Blue) Yonder: Mitigating Risk in the Flight Operating Environment. And while weather may be the most obvious element here, Williams notes that it's important to pay attention to other factors such as terrain, obstacles, lighting, airspace, airports, and traffic and how they individually and collectively impact flight.
Finally, in Are We There Yet? Exploring External Pressures, assistant Safety Briefing editor, U.S. Air Force veteran, and rated Civil Air Patrol aircrew member Paul Cianciolo tackles the External Pressures portion of PAVE. Cianciolo discusses what many call the biggest external pressure, non-pilot passengers; how different pressures can influence a pilot's decision making; and how to mitigate the risks associated with external pressures.
And a Few Extras
And if that's not enough, the Safety Briefing also takes a look at assessing aircraft with inop items, the development of the FAA Safety's Team's upcoming FRAT (or Flight Risk Assessment Tool) for smartphone and tablet devices, and the importance of sharing information through NASA's Aviation Safety Reporting System (ASRS).
To read the January-February issue of Safety Briefing, click here, or on the image to the right. You can also visit the main Safety Briefing page, where in addition to the PDF version, they also offer an ePub version (for iPads and Nooks) and a Mobi version (for Kindles.)