Final Numbers for Sun 'n Fun Are Impressive
According to the final numbers for Sun 'n Fun (official release here), roughly 200,000 people from over 60 countries converged on the Lakeland-Linder Regional Airport this past April, to take part in the 42nd Annual SUN 'n FUN International Fly-In & Expo.
Here are some other interesting stats from the Fly-In:
Brazil, Canada, and the UK provided the highest amount of foreign visitors
251 attendees used a free ticket offer provided for active members of the military
An additional 7,530 attendees received discounted ticket pricing available to active, retired, and military veterans
In order to accommodate the crowds, SUN 'n FUN supplied more than 400 Portalets, 25 light towers, 412 golf carts, and around 150 tents.
Sun 'n Fun provided an estimated 90,000 bottles of water and 19,000 sandwiches to volunteers.
Volunteer ham radio operators spoke with people in 43 states and 18 countries
440 media representatives attended from 16 countries
5,988 people attended 331 forums
3,228 people attended 56 workshops
Over 9,000 aircraft movements took place
494 exhibitors participated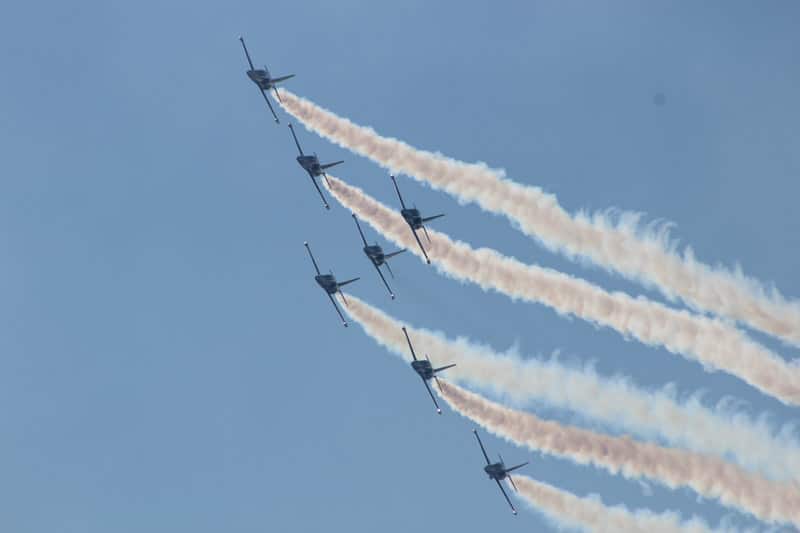 And because the kids these days are into social media, here are some social media stats:
Total Reach (Facebook, Twitter, Instagram) = Over 2 million
Total Impressions = Close to 10 million
Engagement Rate = over double the normal amount
Added approximately 3,000 new fans
2,000 images were shared on Instagram by fans.
Sun 'n Fun officials say the hours for volunteers will be counted up and provided later in the year, after the annual chairmen's meeting. If you missed out this year, next year's fly-in is scheduled for April 4-9, 2017. And don't forget, you can still enter to win an all-expenses-paid trip to Sun 'n Fun 2017.
The Reno Air Races Need Your Help
The Reno Air Racing Association (RARA) is looking to bring on volunteers to help out at the upcoming National Championship Air Races, being held September 14th – 18th this year, at Nevada's Reno-Stead airport.
Here are some of the areas they are interested in bringing on volunteers to help out:
Security and Gate Control
Parking Management
Food And Beverage Services
Hospitality
Transportation Services
Ticket Sales
Site Preparation
Office Help
RARA officials have said they will work with interested volunteers to find the most convenient days and time slots. If you're interested in lending a hand, you can apply online.