Fashionable Airline Uniforms
"This is your captain speaking. We'll be landing in 10 minutes. Local time is 3:45 p.m., and the temperature is 73 degrees. Oh, and did I mention how hip I look?"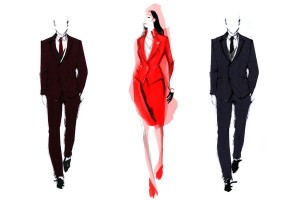 Now that Virgin Atlantic's Richard Branson has hired British punk fashion designer Vivienne Westwood to redesign the airline's uniforms, staff will soon be looking fly. Pun fully intended.
Virgin Atlantic's uniforms haven't had an upgrade in more than a decade, and, according to Branson, the founder and chairman of Virgin Group, other airlines are copying his airline's fashion sense.
Beginning next year, the Westwood-Virgin collaboration will outfit Virgin Atlantic's 7,500 staff, including pilots, flight attendants, and other employees.
The airline uniforms will be "futuristic" and made out of "eco fabrics," according to Virgin Atlantic. The men's suits will consist of tailored 3-piece suits made of rich, burgundy wool. Women's uniforms will have an "hourglass silhouette."
What do you think of the plan? Is it high-time the airline industry took its fashion up a notch? Or do you prefer simple uniforms without the extra flair? For more about the uniforms, check out the full article on nymag.com.
Editors Note

You can take a look at the finished uniforms here.