The FAA seeks to identify and solve safety problems with potential drone detection systems.
The FAA and Department of Homeland Security (DHS) are spending some time this week in the area the Denver International Airport to conduct drone-detection research. This is part of an ongoing, coordinated effort with government and industry partners to review whether various drone detection systems can be used safely to detect drones in airport environments.
The FAA says that the testing in Denver is just one of "six technical evaluations scheduled over an 18-month period." In addition to previously testing done at JFK International Airport, other testing sites include Atlantic City International Airport, Eglin Air Force Base, Helsinki Airport, and Dallas-Ft. Worth International Airport.
The agency says that the Nevada and North Dakota UAS Test Sites both conducted flight operations for these Denver evaluations, and they were also joined by industry partners CACI International, Liteye Systems, and Sensofusion.
The FAA will use the data and findings from their 18 months of tests and evaluations to draft recommendations for standards, which will in turn help guide the selection of drone detection systems that will be used in airports across the nation.
---
Original Post 5-19-16: FAA Pays Visit To JFK Airport To Test FBI Drone Detection System
Over the last two years, the FAA has received an increasing number of reports from both pilots and residents about unmanned aircraft systems (UAS), or drones, flying around some of the nation's busiest airports. So, in an effort to find effective ways to detect "rogue" drones being flown around airports, the FAA is stepping up their research efforts.
On May 2nd, in collaboration with their government, industry, and academic partners, the FAA began running tests at New York's JFK airport so they could evaluate the effectiveness of the FBI's drone detection system in a busy commercial airport environment. The FAA used five different rotorcraft and fixed-wing UAS in around 40 separated tests.
"We face many difficult challenges as we integrate rapidly evolving UAS technology into our complex and highly regulated airspace," said Marke Gibson, the FAA's Senior Advisor on UAS Integration. "This effort at JFK reflects everyone's commitment to safety."
The tests at JFK expanded and built on research gathered earlier in the year from similar work carried out at the Atlantic City International Airport.
Aiding the FAA and FBI with these tests were the Department of Homeland Security (DHS), Department of Justice, the Queens District Attorney's Office and the Port Authority of New York and New Jersey. The DHS and FBI are primarily interested in the tests so they can more effectively identify unauthorized UAS operators for the purpose of law enforcement while the FAA's primary aim is to provide a safer and more efficient airport environment for both manned and unmanned air traffic.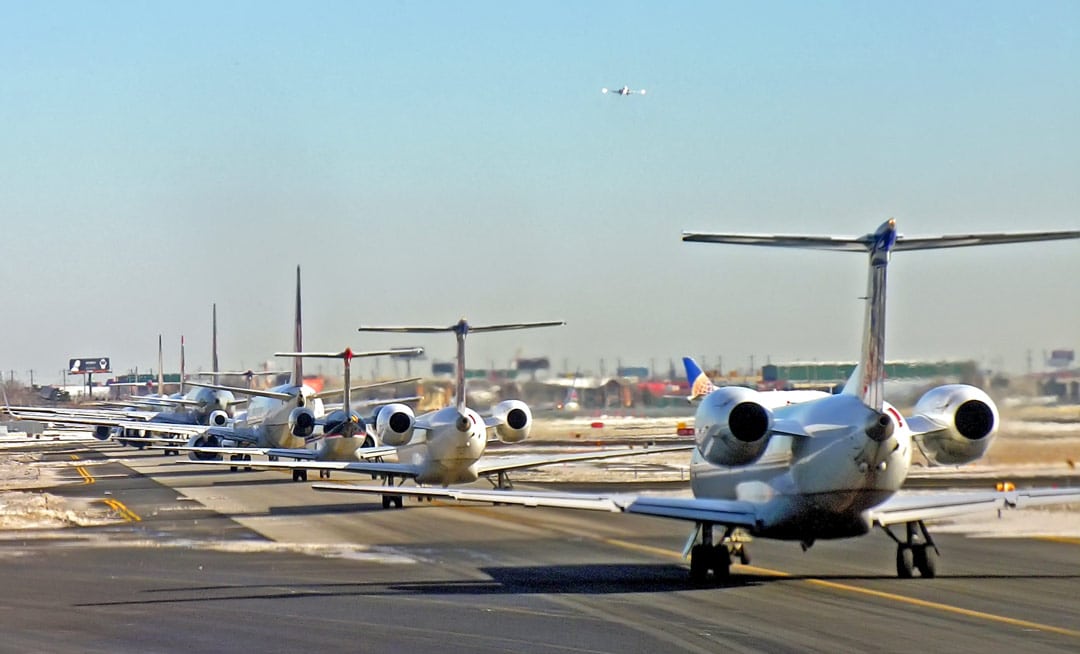 Port Authority Aviation Director Thomas Bosco had this to say, "We applaud the FBI and FAA for their efforts to detect and track unmanned aerial systems (UAS). We look forward to supporting continued U.S. Government efforts to identify and deploy countermeasures to neutralize the threat posed by rogue UASs."
The team handling the evaluation of the FBI's drone detection system received help from one of the FAA's six designated UAS test sites. The Griffiss International Airport test site, located in Rome, NY, provided both expert help in planning the tests and a flight commander to help with the tests.
The FAA plans to continue testing and evaluating drone detection systems in a variety of airport environments, in large part because this research has been mandated as part of the FY (Fiscal Year) 2016 Appropriations law. Other government agencies join the FAA's efforts will be Department of Defense, FBI, Federal Communications Commission, Department of the Interior, Department of Energy, NASA, Department of Justice, Bureau of Prisons, US Secret Service, and US Capitol Police.