The Denver Metroplex project is one of 12 Metroplex projects nationwide.
The FAA has scheduled 11 public information workshops, spread over April and May 2017, on proposed improvements to the airspace in the Denver Metro area. The improvements are part of the Denver Metroplex project, which plans on using "streamlined satellite navigation" in order to move air traffic through the area in a safer and more efficient manner.
According to the agency, the satellite technology enables them to both create air routes that are more direct as well as routes that are automatically separated from each other. They're also able to build "highly efficient climbs and descents" into the departure and arrival routes which they say has already resulted in significant environmental benefits in other locations across the country
The Denver Metroplex project, which is one of 12 such Metroplex projects nationwide, will include the following airports:
More Details on the Denver Metroplex Project Workshops
All of the scheduled workshops will take place in the evenings, and will be held in an "open house" format, so people can attend at any point during the scheduled workshop time to learn about the proposed airspace improvements.
FAA representatives will be on hand to both provide information on the project and answer any questions. In addition, the preliminary route designs will be displayed on both poster boards and iPads. Free parking, street parking or paid parking will be available at all the scheduled locations, and the FAA will provide Spanish interpreters as well if city officials request them at least a week in advance of the workshop dates.
2017 Denver Metroplex Project Workshop Dates
Monday, April 3, 6 – 8:30 PM – Front Range Airport, Executive FBO Training Room, 37501 Cessna Way, Watkins, CO 80137
Tuesday, April 4, 6 – 8:30 PM – Aurora Municipal Building Lobby, 15151 E. Alameda Parkway, Aurora, CO 80012
Wednesday, April 5, 6 – 8:30 PM – Erie Community Center, 450 Powers Street, Erie, CO 80516
Thursday, April 6, 5 – 7:30 PM – Green Valley Ranch Recreation Center, Community Room B, 4890 N. Argonne Way, Denver CO 80249
Monday, April 17, 5:30 – 8:00 PM – Boulder Library Main Branch, Boulder Creek Room, 1001 Arapahoe Ave., Boulder, CO 80301
Tuesday, April 18, 6 – 8:30 PM – City of Greenwood Village, City Hall Community Room, 6060 South Quebec Street, Greenwood Village, CO 80111
Wednesday, April 19, 5:30 – 8:00 PM – Douglas County Library, Parker Branch Event Hall A, 20105 East Main Street, Parker, CO 80138
Thursday, April 20, 6 – 8:30 PM – Chatfield Senior HS, Commons Area, 7227 South Simms Street, Littleton, CO 80127
Monday, May 1, 5:30 – 7:30 PM – Metropolitan State University of Denver, Tivoli Student Union, Baerresen Ballroom, Room 320, 900 Auraria Parkway, Denver, CO 80204
Tuesday, May 2, 6 – 8:30 PM – Rocky Mtn. Metro Airport, Mt. Evans Conference Room, 11755 Airport Way, Broomfield, CO 80021
Wednesday, May 3, 5:30 – 7:30 PM – Stuart Middle School, Cafetorium, 15955 E. 101st Way, Commerce City, CO 80022
The FAA says that the community feedback gathered from these workshops will help them determine if changes are necessary for the preliminary designs before they begin with the project's draft Environmental Assessment. Once finished with that assessment, the agency says they'll hold additional public workshops were people will be able to review and comment on the proposed route designs analyzed in the assessment. The FAA expects those workshops would happen in 2018.
For more information on the project, you can visit the Metroplex Environmental Assessment site and the FAA's project page.
Featured Image: Denver International, courtesy of Bamsb900, CC4
---
All About The FAA WINGS Program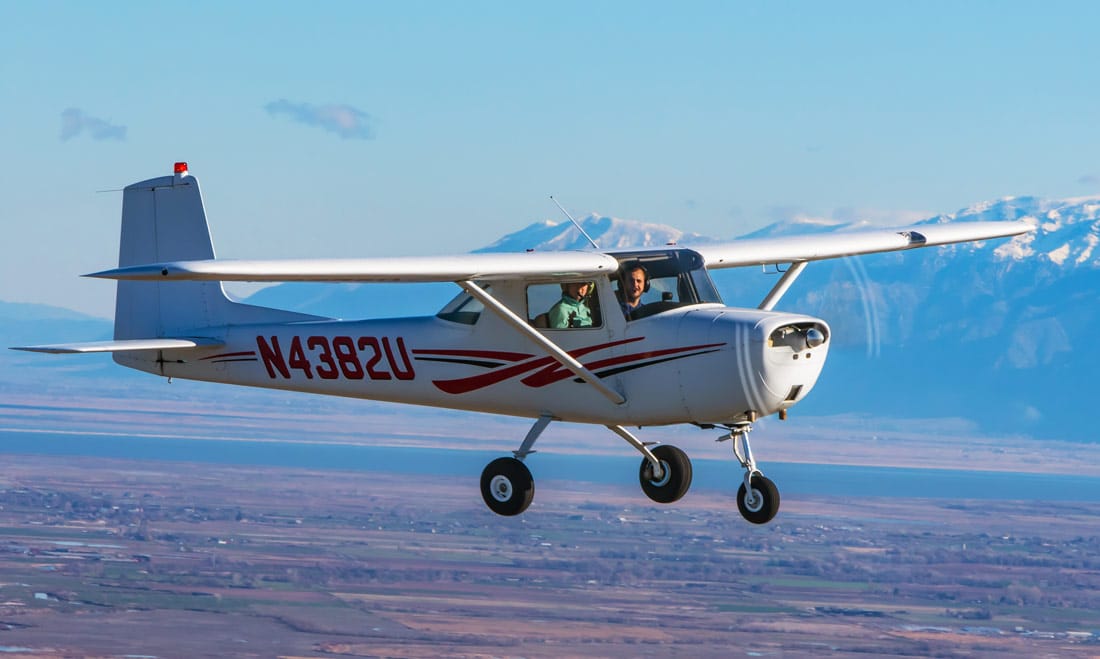 The WINGS Pilot Proficiency Program is the FAA's recurrent training program for general aviation (GA) pilots. Perhaps you've had experience with it in one of its earlier — and admittedly antiquated — iterations. Or, maybe you're new to aviation and have overheard bits and pieces of what WINGS is from an instructor or at a seminar. In either case, you owe it to yourself to visit (or revisit) the FAA WINGS program. Over the past few years, several look-and-feel changes [Click to read more…]
---