The first Diamond DA50 aircraft is expected to see certification in 2018, with certification for the DART 280 helicopter currently targeted for 2019.
Diamond Aircraft dropped some pretty big news at the recently concluded AERO Friedrichshafen in Germany. First, they revealed three versions of their new DA50 high-performance single, all of which will be powered by diesel engines. And second, they revealed that they're getting into the helicopter business, and are currently developing the DART 280, a light, single engine helicopter.
More Details on the Diamond DA50 Aircraft
The three models being offered will be:
Diamond DA50-IV

Four-seat
230 hp Safran SMA diesel engine

Diamond DA50-V

Five-seat
260 hp Safran SMA diesel engine

Diamond DA50-VII

Seven-seat
Engine Options

360 hp Safran SMA diesel engine
375 hp Lycoming gas engine
Ivchenko Progress/Motor Sich AI-450S turboprop engine
As others have noted and expressed some surprise at, the engines for the DA50 aircraft will not be supplied by Diamond's own Austro Engines subsidiary, but rather the diesel engines will be supplied by French producer Safran SMA, with options on the -VII for a Lycoming gas engine or Ukranian-made turboprop engine.
The DA50-V, which made its first flight back in March, was on display at AERO, and will reportedly be the first to market. Diamond Aircraft CEO Christian Dries said certification for the DA50-V is currently scheduled for 2018.1
Video Announcing the Diamond DA50-V
Based on the information in the video, we can expect a lot from the -V, including a luxury leather and chrome interior that represents "the widest and most comfortable cabin in its class," high fuel efficiency, and a NextGen flight deck in the Garmin G1000 Nxi with GFC700.
More Details on the Diamond DART 280 Helicopter
Though Diamond is known for their fixed-wing aircraft, Dries explains the addition of rotorcraft to their lineup simply, saying "Diamond has been in the GA market for 30 years and it's time to try something new."1 Dries believes the four-seat DART (Diamond Aircraft Rotary Trainer) 280 will fill a need in both the training and personal transport markets, offering a lightweight, affordable and easy-to-fly option alongside similar helicopters such as the Robinson R44.
The DART 280 will feature an energy absorbing retractable landing gear, and a 280 hp, four stroke jet fueled engine, which will power a three-blade main rotor and an enclosed, electrical tail rotor. Currently, the helicopter is expected to have a 2,990-pound max take-off weight and a payload of 1,200 pounds.
The DART 280 will reportedly be the stepping stone to additional Diamond helicopters, including the DART 450, an "all-carbon-made tandem trainer with the sidestick and ejection seats," and a quadcopter.2
Diamond is currently planning on a first flight for the DART 280 in about 18 months (or around October 2018), with certification to follow about a year later.
Featured Image: Diamond DA50-V, courtesy of Diamond Aircraft
Sources:
1 – AERO: Diamond enters helicopter market with DART 280 unveiling, Kate Sarsfield, Flight International, Retrieved 4-11-17
2 – Diamond Launches Three High-Performance Singles, Stephen Pope and Marino Boric, Flying, Retrieved 4-11-17
---
Diamond DA20 Katana: Perfectly Suited to Flight Training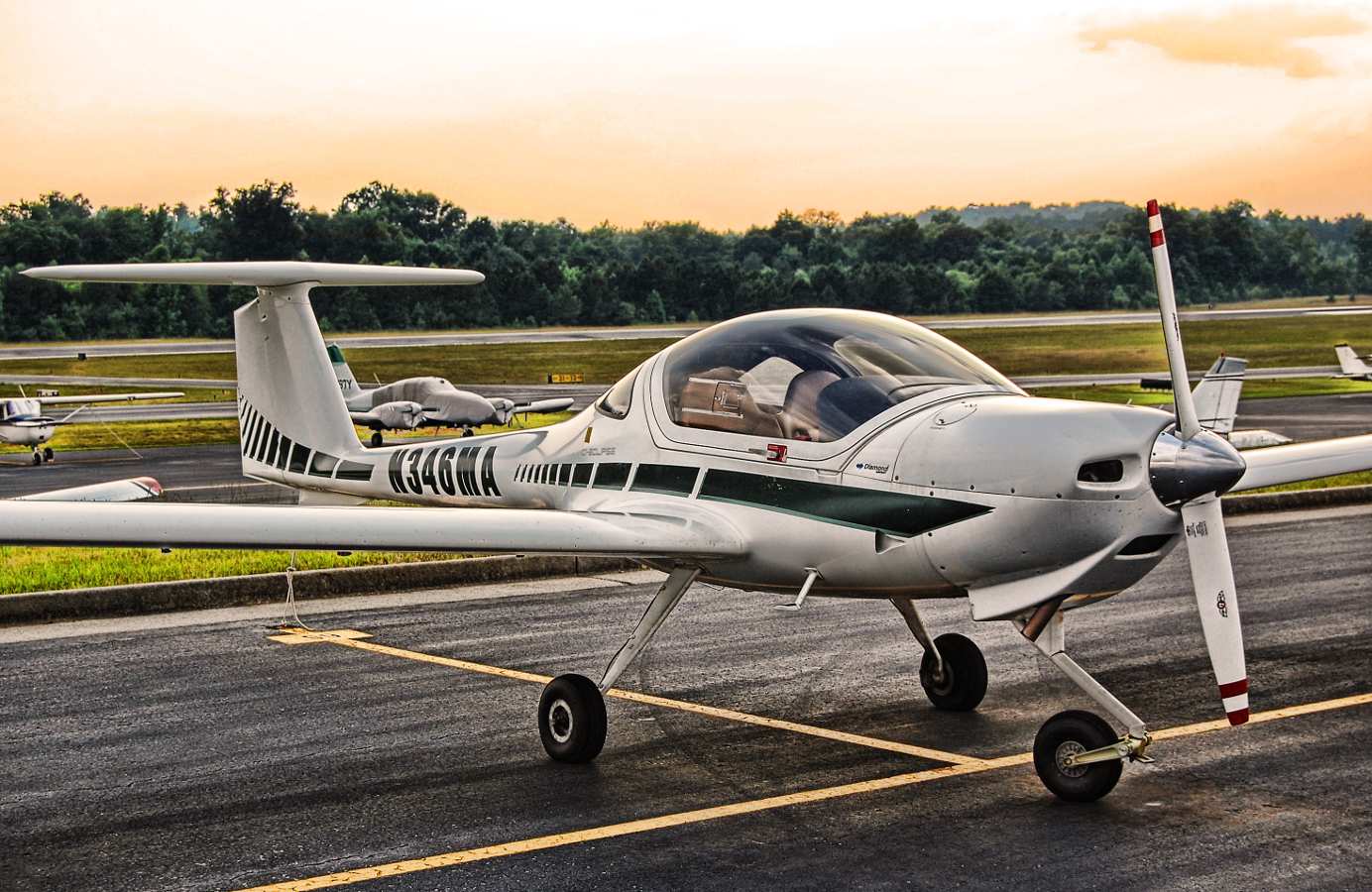 At first glance, you may not initially think much of the Diamond DA20, but its efficiency may surprise you. One of its most unique characteristics of the DA20 is that it is a fully composite aircraft. The wings and fuselage are of a semi-monocoque glass fiber reinforced plastic (GFRP) and the bulkhead and wing spars are made from carbon fiber reinforced plastic (CFRP). Choosing these composite materials for this aircraft provides an overall, light weight and a very strong structure. There isn't a single seam [Click to read more…]
---