The Cessna Denali isn't the only new Cessna model on display at AirVenture. Cessna has also taken the opportunity to unveil the Cessna Turbo Stationair HD to the crowds at OshKosh. The new aircraft model is an enhanced version of the Cessna Turbo Stationair T206H single-engine piston aircraft. The Stationair Turbo HD features a gross weight increase of 189 pounds, which means that in its standard configuration with six seats, the aircraft has a maximum useful load of 1,470 pounds. And when in a utility configuration, the useful load increases to 1,623 pounds.
Doug May, the Vice President of Piston Aircraft, had this to say about the new model, "Textron Aviation is committed to building and delivering aircraft that meet our customers' needs and the Turbo Stationair HD is the latest example of our continued investment in the piston product line. Already considered the heavy-hauler in its class, operators using the aircraft for hauling families, freight, special mission equipment or simply more fuel can now all benefit from increased payload and range."
Cessna Turbo Stationair HD on Display at AirVenture
For those in attendance at AirVenture, there is Turbo Stationair HD on static display all this week. The display model will feature the Garmin G1000 avionics suite, including integrated Synthetic Vision Technology, dual 10.4 inch LCD screens, and ADS-B Out capability. The display aircraft has a turbocharged 310 horsepower Lycoming TIO-540-AJ1A engine, and a McCauley three-blade constant speed heated propeller. Finally, the display aircraft will also show off the flat floor, stowable seats and a cargo pod.
Alongside the Turbo Stationair HD, Textron Aviation will also have the Beechcraft King Air 350i, King Air C90GTx, Baron G58, Bonanza G36, Cessna Grand Caravan EX, Cessna TTx, and Turbo Skylane JT-A on display.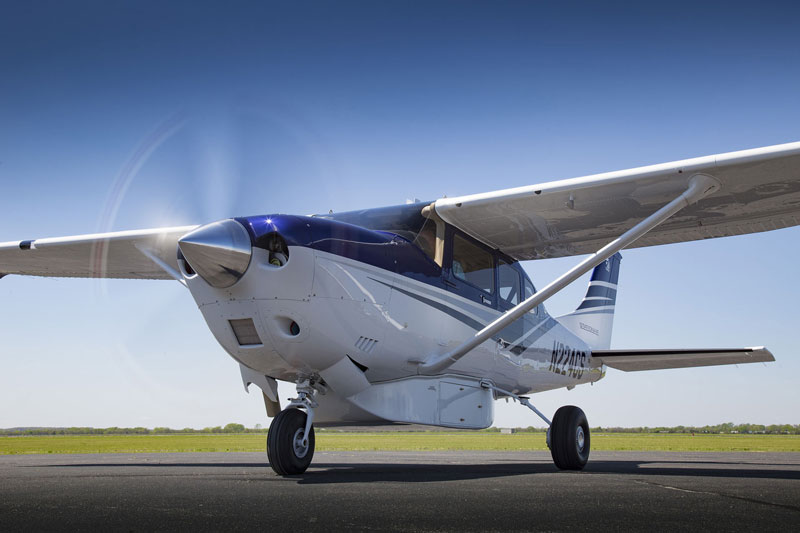 The Cessna Stationair HD Turbo is currently available to customers. If you are interested in finding out more about the Cessna Turbo Stationair HD, including pricing, you can visit the Cessna website.
Featured Image: Textron Aviation