The Phantom Swift
Aviation industry giant Boeing is at it again. And by 'it', I mean designing incredibly cool, sleek, futuristic aircraft that we all wish we could fly. Or, well, pilot remotely, as this is an unmanned aircraft. Ladies and gentlemen, I give you the Phantom Swift: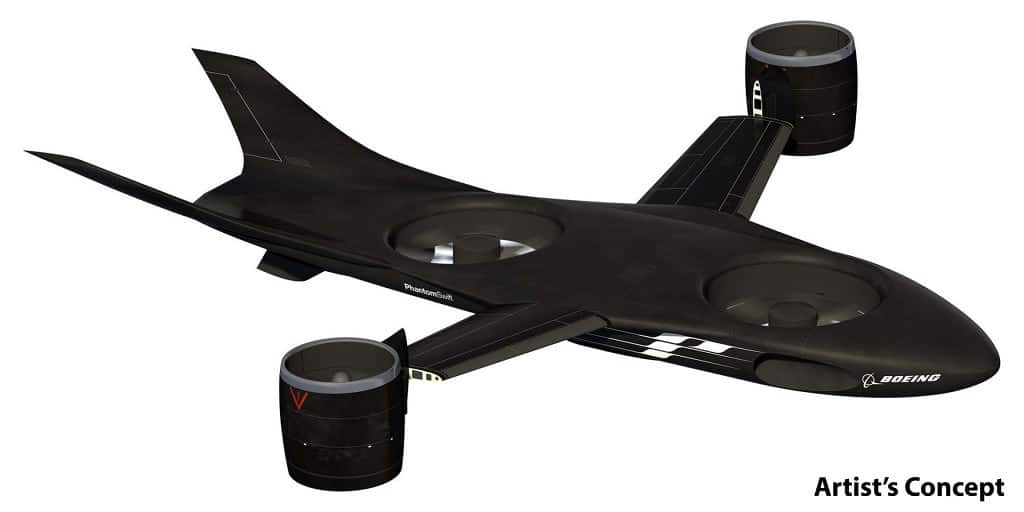 More on the Phantom Swift in a moment, but first, a little history on the project. Last year, the U.S. Defense Advanced Research Projects Agency (DARPA) decided it was time to craft the ultimate vertical take-off and landing (VTOL) X-Plane. In their own words:
"For generations, new designs for vertical takeoff and landing aircraft have remained unable to increase top speed without sacrificing range, efficiency or the ability to do useful work. DARPA's VTOL Experimental Plane (VTOL X-Plane) program seeks to overcome these challenges through innovative cross-pollination between the fixed-wing and rotary wing worlds, to enable radical improvements in vertical and cruise flight capabilities."
More specifically, DARPA had four goals they wanted to meet with the new design:
– Achieve a top sustained flight speed of 300 kt-400 kt
– Raise aircraft hover efficiency from 60 percent to at least 75 percent
– Present a more favorable cruise lift-to-drag ratio of at least 10, up from 5-6
– Carry a useful load of at least 40 percent of the vehicle's projected gross weight of 10,000-12,000 pounds
In order to make their dreams of a better VTOL X-Plane a reality, DARPA solicited design submissions and then chose design concepts from 4 companies for Phase 1 of the development process.  Those companies were Boeing, Aurora Flight Sciences, Karem Aircraft and Sikorsky Aircraft. All four winning designs submitted by these companies shared a couple of common points: They were all for unmanned vehicles, and they all incorporated at least some degree of multipurpose technologies. The reason behind the use of multipurpose technologies was twofold: decrease the number of systems and overall mechanical complexity of the aircraft, and allow for more efficient use of space and weight which in turn improves performance and enables new and improved capabilities for the aircraft. Though the designs share some common ground, as you can see from this image below of the Karem, Sikorsky, and Boeing designs side by side, each group seems to be going for a unique and innovative look.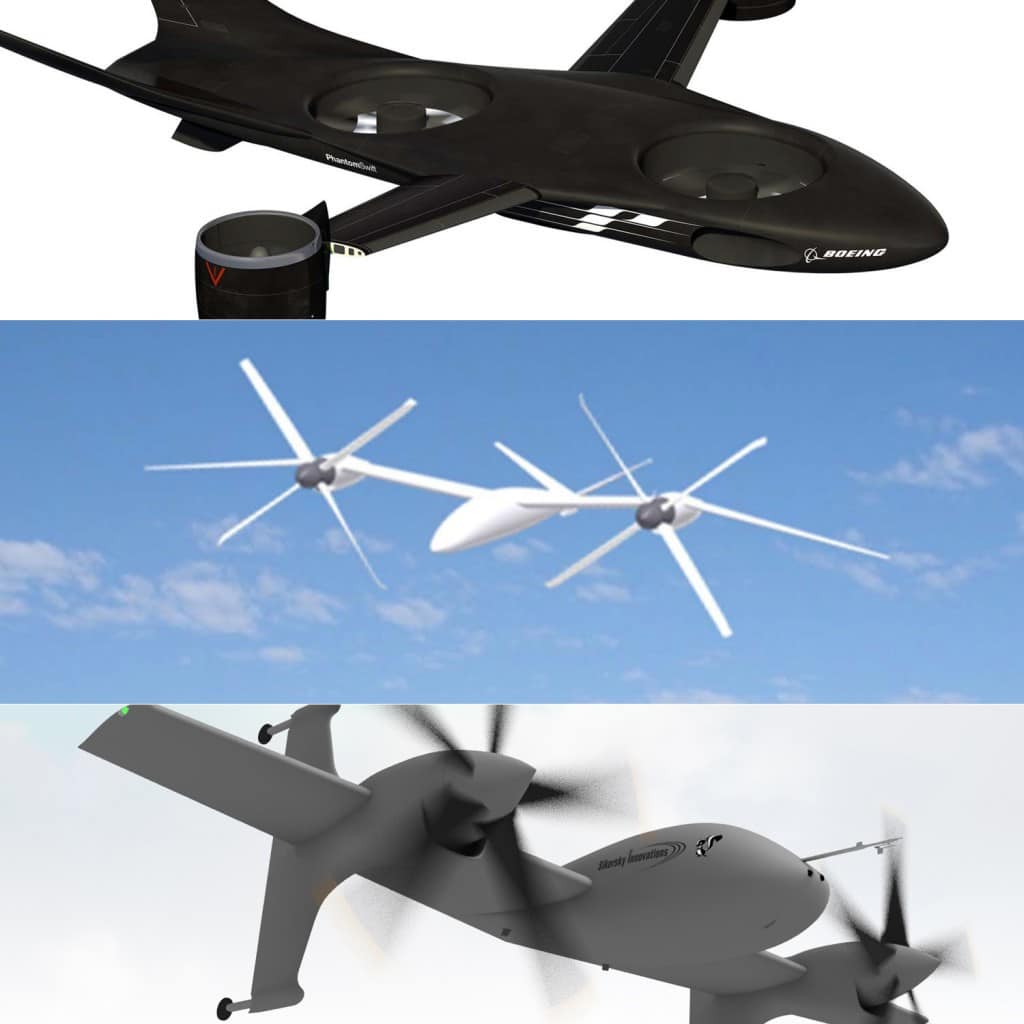 Not one for sitting around, Boeing's Phantom Works division quickly sprang into action, using rapid prototyping and manufacturing techniques like three-dimensional printing to design, build, and then fly a scaled down (17% of the planned size) model. How quickly? According to Boeing, this happened in less than a month (3 days to design, 10 days to get the necessary parts and 14 days to build and fly). This fact is made even more impressive when you consider that Boeing is the only one of the four companies selected that, to date, has built and successfully flown a prototype.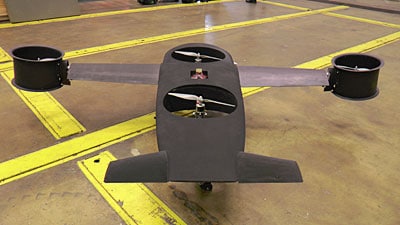 Boeing's hard and fast paced work appears to be paying off, as just last week on August 26th, DARPA announced that Boeing has been awarded a $9.4 million dollar contract modification to continue refining it's VTOL Phantom Swift X-Plane design. Here's what the DOD said in their official release:
"Boeing will continue to refine their design of the [VTOL] experimental aircraft, bringing it to a preliminary design review level. Specifically, Boeing will complete the following milestones: system definition review; interim progress review; and preliminary design review."
So how does Boeing plan to meet the goals DARPA set out? According to Boeing's Phantom Swift program manager Brian Ritter, through the use of ducted fan technology.
"The combination of body-fans and tilt-wing fans for improved controllability is the unique feature of the Phantom Swift. In the challenge of efficient hover and high-speed flight, the answer is in ducted-fan technology, and this is something that Boeing is now investing heavily in."
The Phantom Swift, in all its full-sized glory, will stretch 50 feet (15.2 meters) from wingtip to wingtip, 44 feet (13.4 meters) from the nose to the tail, and will weight in at 12,000 pounds (5,450 kilograms). The plane design incorporates two downward facing fans into the main body to provide vertical lift, and areas to house payloads in the nose, midsection, and tail. And when the Phantom Swift enters high speed cruising mode, powered by wingtip thrusters, the main lift fans shut down and are enclosed for maximum aerodynamic performance. For the time being, the Phantom Swift will be powered by a conventional General Electric CT7-8 engine, but Boeing's long term plan is to change that out for an all electric engine as soon as the technology makes it possible.
As Phase 1 of the DARPA contract progresses into Phase 2 and 3, the four designs will be eventually be whittled down to one, with the winning design and company aiming for the goal of flight testing in 2017/2018.
For some more information on the Phantom Swift creation process, and to see some cool footage of the flying prototype, check out this video from Boeing:

[optin-monster-shortcode id="wwcyfbdjs9-post"]