Textron Aviation's 1View is offered with both web-based access or as an offline application.
Textron Aviation has announced the launch of their new technical publications platform called 1View, where Beechcraft, Cessna, and Hawker customers will have access all maintenance manuals, flight documents, and service information for their aircraft.
Kriya Shortt, Textron Aviation's Senior Vice President of Customer Service said that the platform, which provides a simple, easy-to-use method for aircraft owners and operators to access all the documentation, was developed using input from their customers. She added that "We have already introduced the platform to several customers and their feedback has been extremely positive. We continue to explore solutions to make support more accessible to our customers, and 1View is the latest example of that mission."
More Details on Textron Aviation's 1View
According to the company, the all-in-one system combines the best pieces of functionality of their previous Cesview and Interactive Maintenance Libraries (IML), while keeping accessibility and ease of use in mind. The 1View platform includes features such as:
A single sign-on
The ability for users to add annotations
Enhanced search features
History tracking
Bookmarking
Integration with e-commerce, allowing users to generate part order lists
Parts information is available for all the brands in a number of different ways, including downloadable parts lists, parts substitution lists, and a PDF version of the parts catalog, all at no charge.
An extensive, searchable Service Information library that will provide the latest aircraft information, also available at no charge.
Textron offers both a web-based version and a downloadable offline version (for Windows and Mac) of 1View. The company says that the web-based viewer also includes "flight information alongside the maintenance and parts documents for ease of use." Finally, if a user finds a change in a manual, they can submit a "Publications Change Request" for any brand or model.
Customers can access the 1View page, where they can log into the web-based viewer or download the offline application, by clicking here.
Featured Image: courtesy of Textron Aviation
---
Beechcraft King Air: Over 60 Million Flight Hours and Counting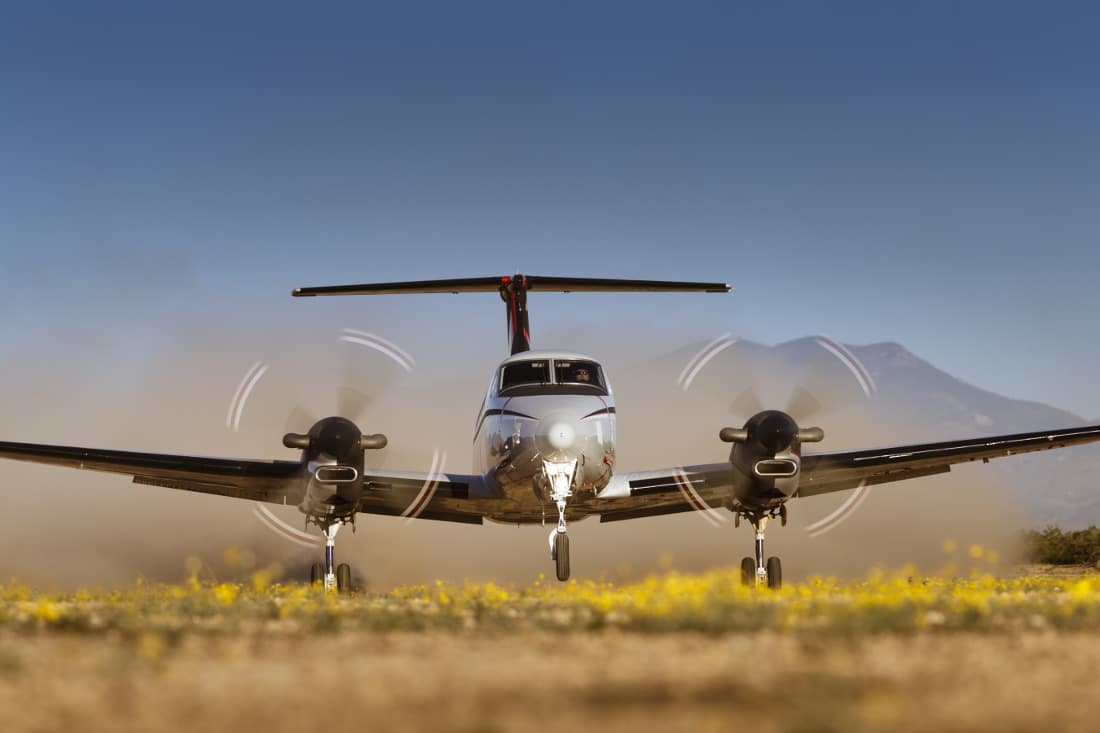 The Beechcraft King Air is iconic in the pressurized twin turboprop world. Most charter departments have one because they are reliable, couch comfortable for the passengers, and have a spectacular safety record. To know King Airs is to know that there are so many variations of each model that it makes salesmen pull their hair out. Pilots know that you can jump into any model variation of the Beechcraft King Air and recognize instantly they are definitely from the same family, but like all children, each model has [Click to read more…]
---