Texting and Flying Linked to Crash
We hear it over and over again in public service announcements and in safety campaigns: No texting and driving. We read it on posters and do our best to pound it into our teenagers' brains: Texting and driving is a huge mistake that can cost people their lives.  If you are driving a car, do not have the phone in your hand.  Period. But what about texting and flying? It turns out, looking at our phones while piloting an aircraft can be every bit as deadly, and has already contributed to at least one fatal crash.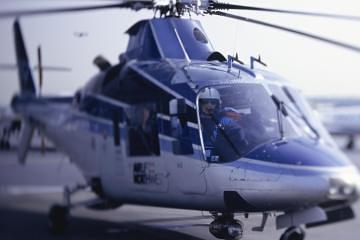 "The U.S. National Transportation Safety Board has officially linked the cause of a fatal medical helicopter crash in 2011 to its pilot texting on his phone during the flight," Time magazine wrote in April. "It is the first time that 'texting while flying' has been linked to a fatal commercial air crash."
According to reports, Missouri pilot James Freudenbert was sending and receiving text messages before the emergency helicopter he was flying crashed into a field.  The crash killed Freudenbert and his three passengers — a nurse, a paramedic and their patient.
"Freudenbert received four texts during the flight and then sent three texts to at least two different people," Time wrote. "He was planning to have dinner with a coworker."
It should be noted that texting was only a contributing factor to the crash. The main cause was fuel starvation, meaning the helicopter ran out of fuel during the flight. But investigators concluded that texting may have distracted the pilot from realizing the aircraft was low on fuel.
So, what do you think? Is texting and flying as dangerous as texting and driving?  Should the FAA or other governmental organizations work to pass laws that outlaw texting and flying?