Restored B-29 Superfortress Doc only spent 7 minutes airborne during its first test flight.
This past weekend, the recently restored B-29 Superfortress Doc successfully completed its second  flight after a long and intensive process of restoring the aircraft to airworthy status. According to Doc's Friends, the flight, which departed from McConnel Air Force Base in Wichita, KS, lasted for approximately 52 minutes at altitudes of four to five thousand feet, on a flight pattern east of Wichita.
"This flight was successful and it gave us another opportunity to put some time on the airplane as we continue to make our way through the flight test campaign and meeting FAA requirements," said Jim Murphy, the Restoration Project Manager for Doc's Friends. He added that both the restored aircraft's engines and control surfaces performed as expected.
Footage of Restored B-29 Superfortress Doc During the Second Flight
Doc was not alone on his second flight and was accompanied by a chase plane containing spotters and a camera crew. Their purpose was to not only document the flight but also be able to provide in-flight footage to the restoration and maintenance crews that would give them a more complete view of Doc's performance.
Murphy says that each time they fly Doc as they progress through the flight test schedule, they learn more about the historic warbird. "Today we found a small issue on a landing gear motor but it was nothing major. Finding these types of fine-tuning necessities is what the flight test campaign is all about. The flight test crew, as well as our volunteer restoration and maintenance crews, have done an amazing job on this project."
---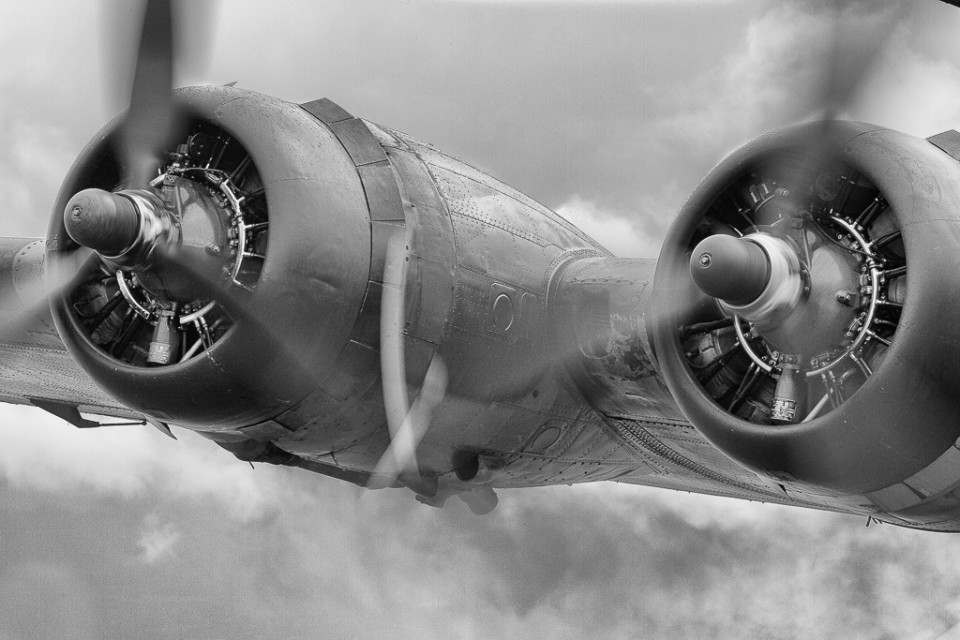 Wings ablaze with gunfire, the Messerschmitts pilot aimed his fighter directly at the nose of the All American. The crew aboard the B-17 Flying Fortress had seconds to respond. The bomber's nose gun flashed in reply. The gunners of the lead bomber joined the fray, raking the air with bullets.
At the last moment, the fighter turned to pull away. Suddenly, the pilot froze – one of the American gunners had found their mark. The fighter shot right over the cockpit of the B-17 All American with a deafening "whoosh" before plowing into the tail section. [Click here to read more…]
---
Murphy added that thanks to the continued hard work of the team, they are able to fly restored B-29 Superfortress Doc further, for longer periods of time, and that eventually, they will be able to "make Doc's mission of being a flying museum to honor our nation's heroes a reality."
Featured Image: Doc's Friends