Angola Airlines Flight DT6544 reached an altitude of 35,000 feet before the trapped worker was discovered.
This past weekend, Angola Airlines Flight DT6544 was forced to make an emergency landing about 30 minutes after take-off in order to free a baggage handler trapped in the cargo hold. The TAAG Angola Airlines Boeing 777-300 had departed from Porto Airport, in Portugal, and was en route to the South African country when Porto airport personnel realised they were missing one of the members of the ground crew who had most recently been loading cargo for Flight DT6544, and correctly determined he was trapped in the aircraft. The flight was diverted to Lisbon International Airport, about 170 miles away, after the discovery.
The baggage handler, who had been locked in the cargo area and was suffering from hypothermia, was rushed to a hospital for recovery.
Additional Details on Angola Airlines Flight DT6544
The baggage handler had started work about ninety minutes before the incident and had already loaded four other aircraft. According to a report from the Aviation Herald, "the worker was loading the box of a passenger's pet when he fell and became unconscious." The plane was then secured with the unconscious worker onboard, and his absence was not noticed until some 40 minutes after the aircraft left the gate.
The flight reportedly reached an altitude of 35,000 feet, where the outside temperature would be around -55 degrees Celcius,  and was about 60 nm south-east of Lisbon when they received the call.
Other Cases of High Altitude Survival
The baggage handler on Flight DT6544 is not the first to have survived the very dangerous conditions present in this type of situation. On August 12, 2000, Roberto Viza Egües hid in an Air France cargo container in order to flee Cuba, arriving in Paris the following day. He suffered from exposure but was otherwise unharmed, though his application for asylum was denied, and he was eventually sent back to Cuba.
In June of 2010, a 20-year-old Romanian slipped under a perimeter fence at Vienna Airport and hid in the wheel compartment of a Boeing 747 bound for Heathrow. Apparently, the plane would have normally flown at 37,000 feet during the ninety-seven-minute flight, but due to thunderstorms, they stayed at an altitude of 25,000 feet, allowing the man to survive freezing temperatures of -41 degrees Celcius.
---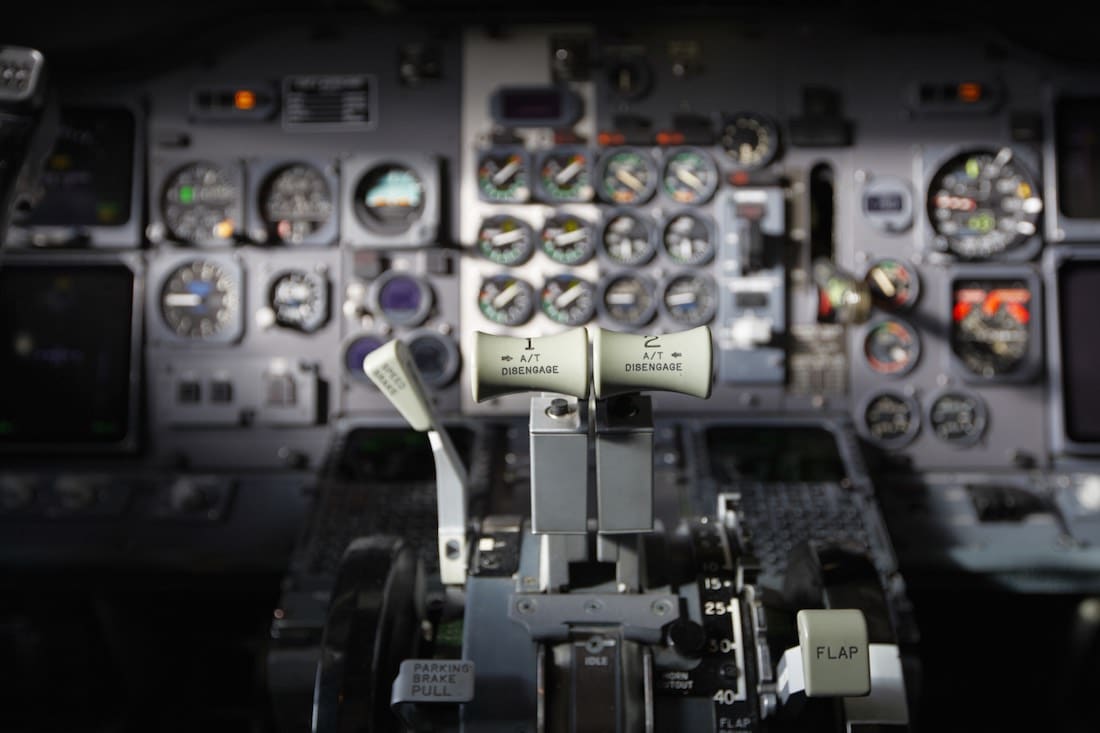 Even though pilots train constantly for specific nonstandard situations, emergencies never abide by an exact scenario. In the real world, there are always infinite variables which can't be duplicated in a simulator. The core of pilot training is about learning how to handle the variables so when the unexpected happens, your brain can still put the pieces together even though you can't see the whole puzzle. My crew and I had to quickly put together a doozy of a puzzle during one of my first captain's flights in the Boeing 727-200 after we were struck by lightning, on approach, in a snowstorm, in Dallas, on New Year's Eve. [Click here to read more…]
---
Last year, another male stowaway survived a similar situation, hiding out in the wheel cavity during a one hour Garuda Indonesia flight. Ground crews in Jakarta discovered the man, saying that he was oxygen deprived, his fingers had turned blue, and he was bleeding from his left ear.
Finally, also last year, an Alaska Airlines Boeing 737-900 leaving Seattle bound for Los Angeles was made aware of a member of the ground crew trapped in the cargo area after hearing "banging from the underside of the aircraft." The flight stopped its climb at 5000 feet and returned to Seattle where the ramp worker was freed unharmed.
Featured Image: Joao Carlos Medau, CC2