Considering getting your Remote Pilot Certificate? The May-June 2017 FAA Safety Briefing covers everything you need to know.
The May-June 2017 FAA Safety Briefing is here, and the focus for the agency's latest issue of their bi-monthly digital publication is the rapidly growing world of Unmanned Aircraft Systems (UAS). The issue features articles exploring and answering "the who, what, where, when, why and how of UAS operations," including regulatory and technical challenges UAS operators need to be aware of. So, let's a brief look at the articles the FAA's prepared, and other topics up for discussion in the FAA's latest Safety Briefing issue.
Overview of the May-June 2017 FAA Safety Briefing
In The Dawn of Drones: Why We All Need to Care About UAS, active GA pilot, flight instructor, and FAA Safety Briefing editor Susan Parson explores what she sees as the three different camps pilots fall into when it comes to drones: the Doomsayers, the Dozers, and the Dazzled. In the article, Parson also reveals that as of her writing of the article, the FAA has issued "an astonishing 52,000 Remote Pilot certificates," and that registered drones (over 750,000) have already well surpassed registered manned aircraft (209,000) in the FAA's Aircraft Registry.
Up next is pilot, ground instructor, and FAA Safety Briefing Associate Editor James Williams with When Do I Need a Certificate? A Look at Hobbyist vs. Commercial Requirements for Small UAS. In the article, Williams explores the guidelines that need to be met by all drone pilots and the part 107 requirements that detail what a drone pilot has to do to be able to fly for compensation, including the requirements that can have a certificate of waiver issued for them.
Safety Briefing assistant editor and student pilot Jennifer Caron follows up with Who's Behind UAS? A Look at Drone Support, Programs, and Initiatives in the FAA. Caron covers the many different "drone support mechanisms, programs, and initiatives" the FAA has in place for the benefit of the both operators, and the public. Then, commercial pilot and Managing Editor of the FAA Safety Briefing Tom Hoffman joins in with How Do We All Get Along: A Look at the FAA's Strategy for UAS Integration into the NAS.  Noting that the FAA understands that a "one-size-fits-all" approach to integrating drones safely and efficiently into the NAS has "little chance of being effective," Hoffman discusses how the current part 107 rule is part of the groundwork for "a more inclusive type of system."
Next, for Where Do I Find the Drone Zone? Navigating Cyberspace for Official UAS Resources, assistant Safety Briefing editor, U.S. Air Force veteran, and rated Civil Air Patrol aircrew member Paul Cianciolo discusses where to find different resources online. This includes where pilots can register their drones, the FAA's Remote Pilot study guide and knowledge test guide, where to report a part 107 related accident, and more. Chris Huebner, a subject matter expert and Lieutenant Commander in the U.S. Navy Reserve, then provides a look at a different type of drone with What's It Like to Fly a Global Hawk? A First Person Account of Large UAS Operations. Huebner's account is not only fascinating but relevant to the discussion because, as Huebner puts it, the "the risk-based approach and best practices" he describes are applicable to both part 107 remote pilots and hobbyists as "a Global Hawk is a large UAS."
Finally, Cianciolo returns for Drone Dragnet: UAS Guide for Law Enforcement Officials, discussing topics such as what rights law enforcement has when it comes to enforcement actions. And for those considering possibly just flying drone 'under the radar,' so to speak, and not complying with the various regulations, Cianciolo notes that "the FAA may assess civil penalties of up to $27,500 for failure to register a UAS, including model aircraft," while the criminal penalties may "include fines of up to $250,000 and/or imprisonment for up to three years." So, probably not a good idea.
And a Few Extras
And if that's not enough, the May-June 2017 FAA Safety Briefing also covers additional topics like the career potential for Drone Maintenance Technicians, how the FAA's B4UFLY app adds to drone safety, and avoiding collisions between drones and helicopters.
To read the May-June issue of Safety Briefing, click here, or on the image to the right. You can also visit the main Safety Briefing page, where in addition to the PDF version, they also offer an ePub version (for iPads and Nooks) and a Mobi version (for Kindles.)
Featured Image: courtesy of the FAA
---
A Pilot's View On the FAA WINGS Safety Program and NASA Callback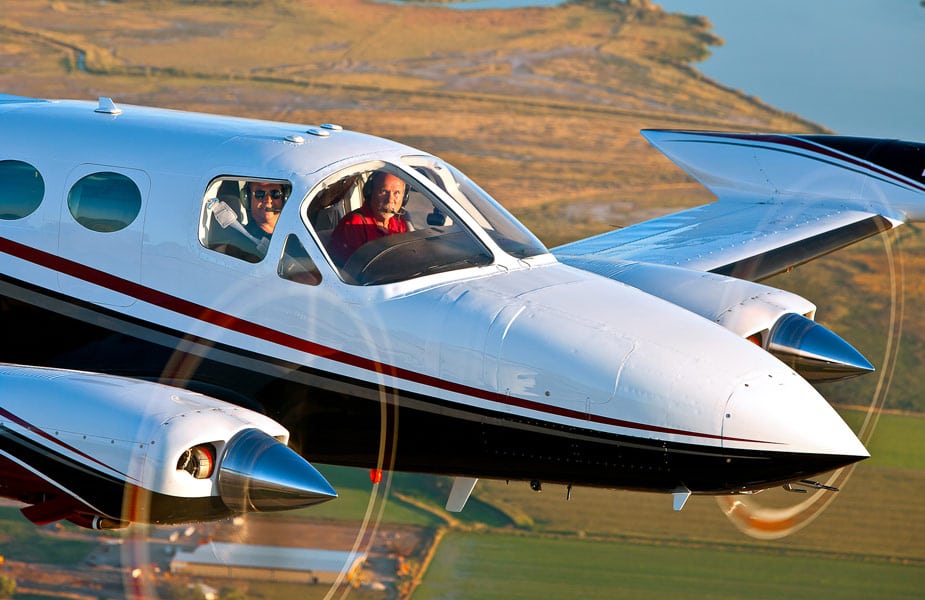 We all want to fly safely, yet, each year NTSB records reveal the same stubborn problems. While it's true some aircraft accidents are caused by mechanical failures, pilot incapacitation, and the ever-mysterious "unknown causes," when looking at AOPA ASI's "Joseph T. Nall Report" over the last decade, nearly three-quarters of accidents are "pilot-related." The report points out that most pilot-related accidents are the result of specific failures of flight-planning, decision making, or the typical hazards [Click to read more…]
---