The final Gulfstream G450 is scheduled to be delivered to a customer in early 2018.
Gulfstream announced today that they will no longer be producing the iconic Gulfstream G450. According to the company, they're ending production in order to focus on launching the upcoming Gulfstream G500 model.
The G450 built on the foundation of the GIV and GIV-SP models, and in total, Gulfstream produced more than 870 GIV, GIV-SP and G450 aircraft. The company says that though production is ending, they will continue to offer support and service for the G450.
According to the President of Gulfstream, Mark Burns, "The GIV and G450 ushered in a business aviation renaissance that has led to increased safety, greater reliability, better technology and improved performance." He added that it's fitting that the G500 will be building on the legacy of the G450.
More Details on the Gulfstream G500
The Gulfstream G500 will feature:
Gulfstream's Symmetry Flight Deck, which they describe as "the most advanced flight deck in business aviation" and contains:

Active control sidesticks
Integrated touchscreen controllers
A next-gen enhanced vision system

Pratt and Whitney PW814GA Engine
New Gulfstream-designed wings engineered for better performance and fuel efficiency.
Three living areas with seating for up to 19 passengers.
Forward and aft lavatories
Quiet cabin sound levels
Industry-leading cabin altitude
Max operating speed of Mach 0.925
---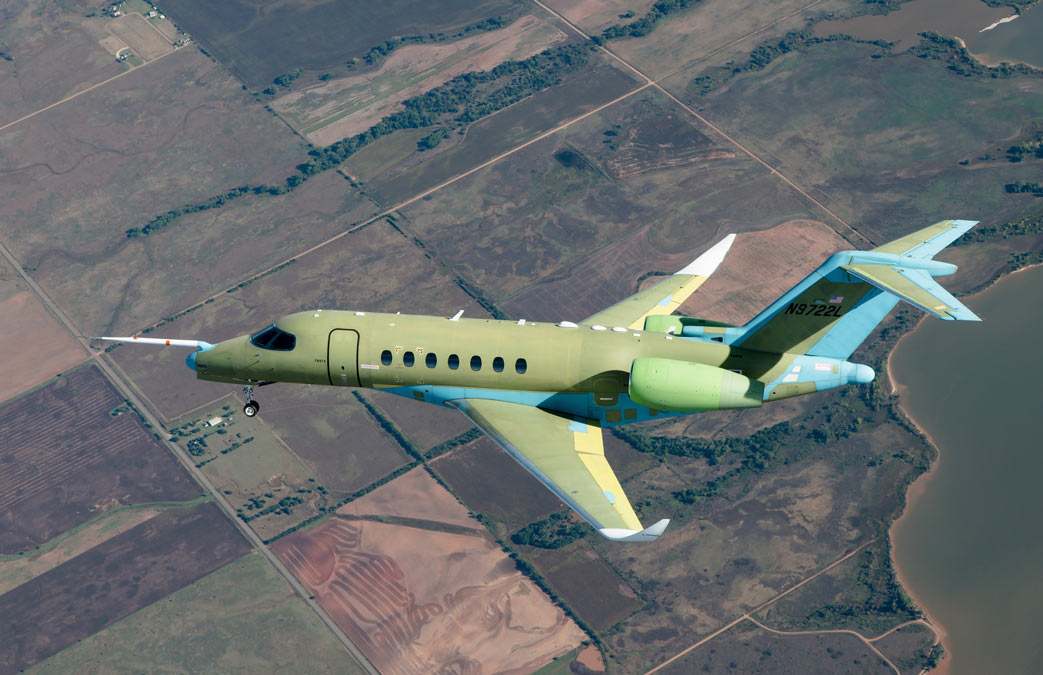 Cessna has successfully completed the first test flight for their Citation Longitude super-midsize jet, roughly a month and a half after completing the first engine tests, and less than a year after the company fully revealed the details on the new aircraft.
Scott Ernest, the President and CEO of Textron Aviation (Cessna's parent company) said that the Longitude performed exactly as expected during the test flight. He added that [Click here to read more…]
---
According to Gulfstream, the G500 is currently in flight testing, with five aircraft currently flying. The fourth test aircraft made the G500's first trans-Atlantic flight back in July, while the fifth test aircraft is a fully outfitted production model focused on perfecting the cabin interior. In addition, the flight test program has totaled more than 1,600 flight hours, and Gulfstream has an operational G500 simulator in operation at FlightSafety International in Savannah.
"At Gulfstream, we have a long history of delivering on our promises. We are highly pleased with the progress of the G500 as it makes great strides in the flight-test program and moves steadily toward certification and entry into service," said Burns.
The Gulfstream G500 is expected to receive type certification in 2017, with deliveries starting in 2018.
Featured Image: Courtesy of Gulfstream