Both the FAA and EASA don't feel the airworthiness concern warrants an AD at this point.
The FAA has issued SAIB CE-17-13 (Special Airworthiness Information Bulletin) to alert aircraft owners/operators, maintenance technicians, and inspectors of an airworthiness concern with Pilatus PC-12, PC-12/45, PC-12/47 and PC-12/47E airplane models. The concern is in regards to the importance of the proper installation of the torque transducer oil pressure pipes, which if not done properly, could lead to oil starvation and engine damage.
More Details on SAIB CE-17-13
An event on a PC-12/47 was reported, where oil pressure and oil temperature warnings were activated, "and eventually the engine suffered internal damage caused by oil starvation." An investigation revealed that the P-clamps on the torque transducer oil pressure pipes weren't installed according to the process set out in the applicable aircraft maintenance manual (AMM).
If the P-clamps are not installed correctly or are missing, this may result in "loosening of the torque transducer oil pressure pipes with consequent loss of engine oil, erroneously low engine torque indication, and the inability of the engine torque limiter to properly limit engine output." This, in turn, can result in unknowingly exceeding the engine output limitations and triggering an engine shutdown in-flight.
Based on the findings, and hoping to prevent future occurrences, Pilatus issued PC-12 Service Letter (SL) 192, dated April 20, 2017, in order to emphasize the importance of correctly installing the torque transducer oil pressure pipe P-clamps. In the SL, which you can view here, the correct P-clamp installation is presented in Figure 1 Detail B, with the FAA noting that the P-clamps are identified as item 14 of the AMM.
Both EASA (European Aviation Safety Agency), who issued a similar Safety Information Bulletin No. 2017-06, and the FAA determined that at this time, the issue doesn't warrant and airworthiness directive (AD).
Recommendations
The FAA recommends that all Pilatus Models PC-12, PC-12/45, PC-12/47, and PC-12/47E aircraft owners/operators complete the actions specified in Pilatus PC-12 SL 192, and continue to maintain the airplane according to the instruction laid out in the applicable AMM.
For any further information regarding SAIB CE-17-13 (which you can view here), the FAA says to contact aerospace engineer Doug Rudolph:
Address: Federal Aviation Administration, Small Airplane Directorate, ACE-112, 901 Locust Street, Room 301, Kansas City, MO
Phone: (816) 329-4059 / Fax: (816) 329- 4090
E-mail: doug.rudolph@faa.gov
For the applicable manufacturer's documentation and related service information, you can contact Pilatus at:
Address: PILATUS AIRCRAFT LTD. Customer Technical Support (MCC), P.O. Box 992, CH-6371 Stans, Switzerland
Phone: +41 (0)41 619 67 74 / Fax: +41 (0)41 619 67 73
E-mail: SupportPC12@pilatus-aircraft.com
Featured Photo: courtesy of Pilatus Aircraft Ltd
---
The Pilatus PC-12 NG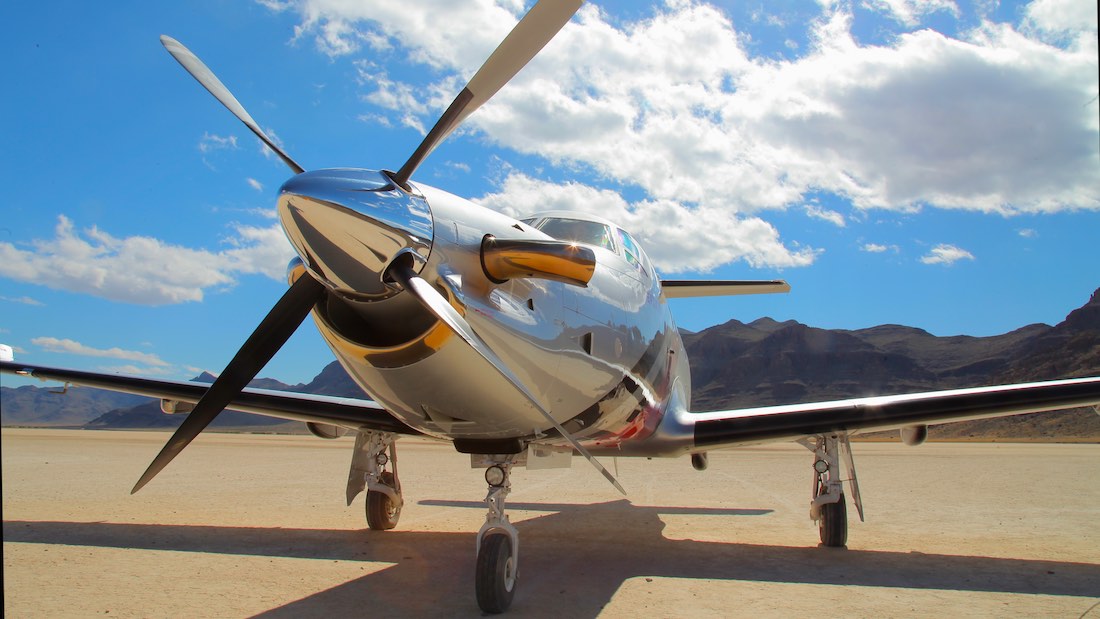 …Pilatus Aircraft sent two individuals on this shoot: Jed, their chief pilot, and Tom, their Marketing Director for North America. Both men were exceptional to work with, professionals in every aspect of the term. Jed turned out to be an incredible pilot to fly formation with and to direct from the camera's perspective. If I asked for 10′ lower elevation from Jed I got (what seemed) to be exactly 10′ lower elevation with no slop. I would often call for a specific [Click to read more…]
---