The FAA is not prepared to handle major ATC disruptions in part because of a lack of the necessary controller training.
In November 2015, at the request of the Chairmen and Ranking Members of the House Committee on Transportation and Infrastructure and Subcommittee on Aviation, the DOT began an investigation and review of recent ATC disruptions, and whether or not the FAA was capable of managing ATC crises when they arose. In particular, they were also asked to take a look at an October 2015 radar room flooding at the Austin-Bergstrom ATC/TRACON tower.
In addition to the flooding incident, the review also looks at an incident on September 26, 2014, when an FAA contract employee "deliberately started a fire that destroyed critical FAA Telecommunications Infrastructure (FTI) equipment at the Chicago Air Route Traffic Control Center (Chicago Center)" which the report says impacted air traffic across the country, and prevented a return to normal ATC operations for more than two weeks.
The DOT's Office of the Inspector General has now issued the final report, and it finds that though the FAA has taken multiple steps to improve their effectiveness and planning, there's still "significant work" to be done in order "to mitigate the impact of air traffic control disruptions."
More Details on the FAA's Response to ATC Disruptions
In the report, the DOT notes that though the FAA has made improvements in response to major disruptions, they're still not prepared for an effective response to a major systems disruption, "in part because of a lack
of necessary controller training for these types of emergency events." As an example, they say that operational contingency plan training has not been fully implemented at all ATC facilities because the plans themselves are not actually completed and fully validated yet. In addition, the report says that the FAA also doesn't have an effective method for sharing the contingency plans and lessons learned from disruptions and incidents with other facilities and offices both within the agency and within the aviation industry.
Air traffic controllers also reported that refresher training for particular procedures, including what to do when radar is not available, isn't enough for them to maintain proficiency, which limits their ability to respond effectively during disruptions.
The report also found that both the Chicago Center fire and Austin tower flood "highlighted the lack of redundancy, resiliency, and flexibility of FAA's key air traffic control infrastructure, including
communication, surveillance, automation, and flight-plan equipment." It goes on to say that many of the new technologies and capabilities that could help improve the FAA's ability to respond to these sorts of events won't be available for years, and the overall cost and time necessary for putting them in place is uncertain.
DOT Recommendations to the FAA to Better Address ATC Disruptions
As a result of their findings, the DOT is making a series of eight recommendations to the FAA in order to improve their ability to respond to ATC disruptions:
Develop and implement a policy requiring annual contingency plan training for en route and terminal controllers, including procedures for managing airspace divestment and the loss of communications and/or surveillance capabilities.
Develop and implement an internal control to test and certify the function of emergency equipment, including "power-fail" phones, flashlights, and other communication equipment at all air traffic facilities semiannually to ensure the equipment operates as intended.
Convene NextGen program officials to evaluate, expedite, and complete a report on how planned NextGen capabilities can enhance the resiliency and continuity of NAS operations and mitigate the impact of future air traffic control disruptions.
Establish a process and requirement to validate airspace divestment plans annually to ensure the plans can be executed and technical requirements are up-to-date based on current technology.
Develop airspace divestment plans for oceanic airspace, and develop and implement the technical requirements needed to support all new plans.
Update the Automated Contingency Tool (ACT2) or develop and implement a new automated tool that complies with FAA Order 1900.47 to collect, manage, and disseminate operational contingency plans and lessons learned documentation to all air traffic facilities.
Establish a process for developing baseline contingency metrics, analyzing contingency trends and root causes, and annually disseminating the results to Air Traffic Organization personnel.
Develop a procedure to include aviation industry stakeholders in post-contingency events at the FAA Command Center to discuss lessons learned and explore possible solutions to mitigate the impact of future air traffic disruptions.
FAA's Response to the Report
According to the DOT, a draft of the report was provided to the FAA on October 27, 2016, and the agency responded on December 8, 2016. The FAA agreed with all eight recommendations and provided both a list of appropriate actions for addressing them and proposed completions dates.
The FAA has set the following dates for completing their proposed actions and implementing the recommendations:
December 31, 2017, for recommendations 1, 4, and 5
July 31, 2017, for recommendation 2 and 8
June 30, 2017, for recommendation 3
September 30, 2017, for recommendation 6
November 30, 2017, for recommendation 7
The DOT's report says that based on the FAA's response, "we consider all recommendations resolved but open pending completion of the planned actions."
For those interested in reading the full text of the DOT's report, you can do so by clicking here.
Featured Image: Andrew E. Cohen, CC2
---
FAA Hiring Scandal: Is the FAA Getting Rid of Qualified Candidates?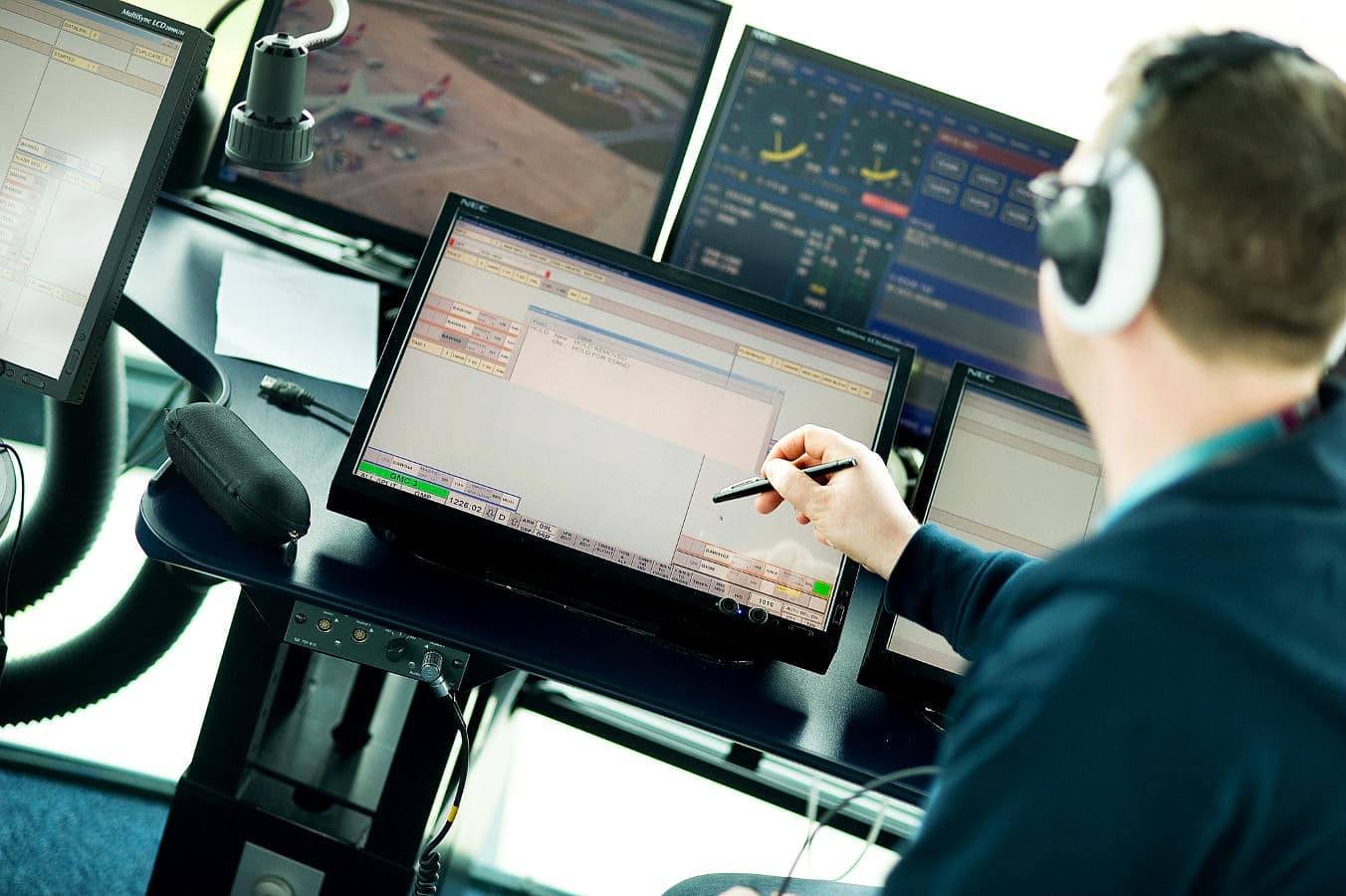 Over 3,000 college graduates were told by the Federal Aviation Administration (FAA) in December 2013 that their earned degrees or degrees they were working towards were now useless. These students and recent graduates were no longer going to be given a leg up over applicants that had zero aviation experience while they held degrees in specific field they wanted to enter – air traffic control.
"Some of us specifically wanted to control air traffic and invested a lot of time and money to do so," [Click here to read more…]
---