This is only the latest charitable effort for both Hangar 24 Craft Brewery and Angel Flight West.
Angel Flight West, who organizes flights people in need such as those traveling long distances for medical care, is striking up a first-time partnership with Hangar 24 Craft Brewery. The groups aim to "turn craft beer sales into free air travel for those undergoing hardship," with Hangar 24 donating proceeds from their summertime seasonal 'Wheels Up' Helles Lager to Angel Flight West.
More specifically, both retail store and tasting room sales of 'Wheels Up' six-packs and 22-ounce bombers will help the cause, as well as tasting room pint sales. According to Hangar 24, for every one (1) 'Wheels Up' six packs, one (1) bomber, or two (2) pints that are sold, Hangar 24 will donate the equivalent of one flight mile to Angel Flight West.
Hangar 24 Owner and Brewmaster Ben Cook described the partnership with Angel Flight West as "natural, and a worthy one," even without the shared aviation theme of the two groups. He added that providing aid to those in need "has always been a Hangar 24 priority. And as a recreational pilot myself, it is so rewarding to see an organization like Angel Flight West do so much good through air travel."
Josh Olson, the Executive Director of Angel Flight West, also expressed enthusiasm for the partnership, and for the "incredible generosity of Hanger 24 Craft Brewery." He added that the patients they work with are often overwhelmed by the emotional, financial, and physical demands of advanced illnesses, and that "Hanger 24's support, along with our volunteer pilots and commercial airline partners, allows us to offer more people relief from the extreme stress of transportation in order to receive care because of their amazing efforts to give back and help individuals in need."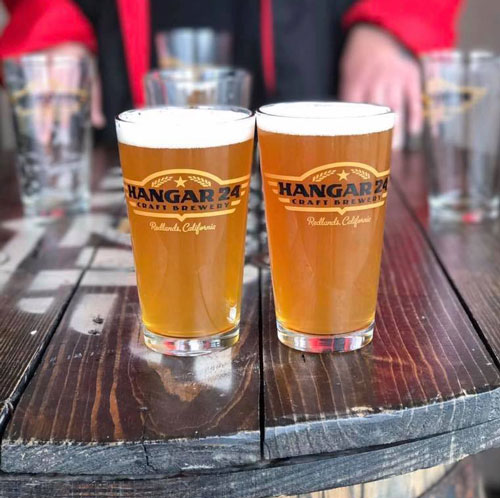 Hangar 24 notes that this will mark the third consecutive time a seasonal has been released in partnership with a charity. Previously, sales for their 'Chocolate Bomber' winter seasonal helped supply over 50,000 meals in South Sudan, through a partnership with Food for the Hungry, while their 'Redlands Red' spring seasonal played a role providing over 25,000 meals in Riverside and San Bernadino counties through a partnership with Feeding America. Angel Flight West, working with a network of more than 1,400 volunteer pilots who donate time, money and planes in order to provide cost-free flights to those in need, helped organize over 4,000 flights last year, serving the needs of over 1,100 unique passengers.
For more information, check out the Facebook pages for Angel Flight West and Hangar 24.
Featured Image: Courtesy of Angel Flight West. Volunteer pilot John Sanderson and his Cessna 500 Citation lend a helping wing.
---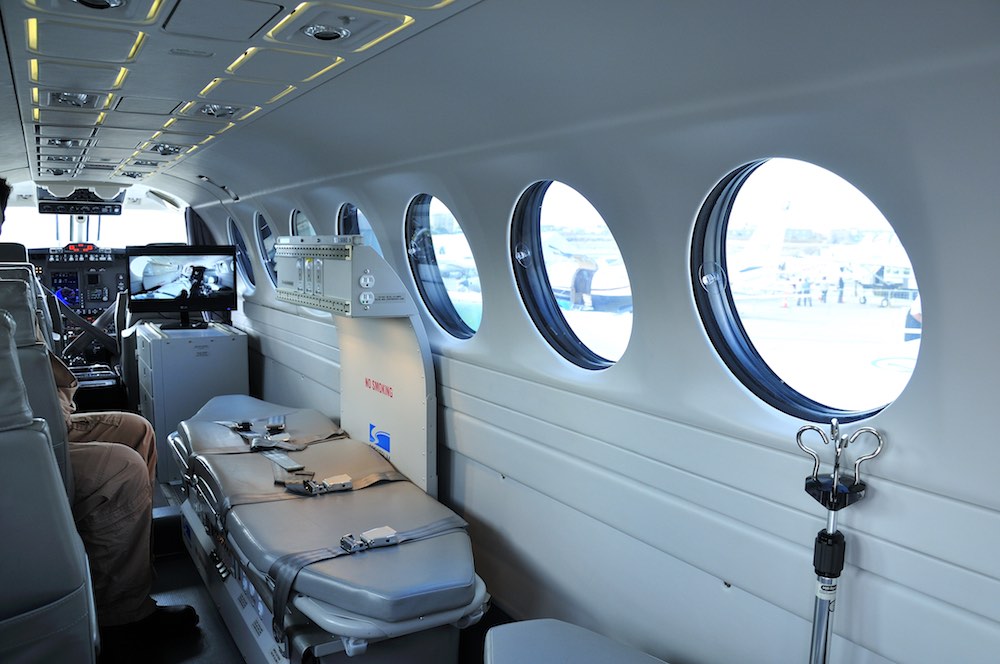 Visine Pilots: Air Ambulance Adventures
For fixed-wing pilots seeking hours on their way to the heavy iron, a stint as an air ambulance driver offers you a personal challenge, as well as a plump resume and hardcore experience (the helicopter world dominates air ambulance, but this article is for the fixed-wing pilots). It's a schedule filled with hours of sitting and waiting followed by a panicked call from dispatch that you may or may not have a flight [Read More]
---