Top 10 Articles of 2014
We're about a month and a half into the new year, so this is the perfect time to celebrate the best of 2014, right? Hey, at least we're ahead of the Academy Awards. In all seriousness, since we arrived on the scene last year, we've been working our hardest to bring you, our readers, fans and friends, the best aviation content possible. We've written a lot of articles, on everything from important figures and interesting stories in aviation history, to our favorite places to fly (especially in the backcountry) to profiles on our favorite planes, information on how airplanes fly, the components in an aircraft and how they work. We've also taken a lot of great photos, and had the opportunity to shoot and share with you some very cool videos.

[wp_ad_camp_1]

So, without additional fanfare, I'd like to count down my 10 favorite articles from 2014, talk a little bit about why, and share some of the reactions we received to the articles.
Number 1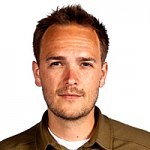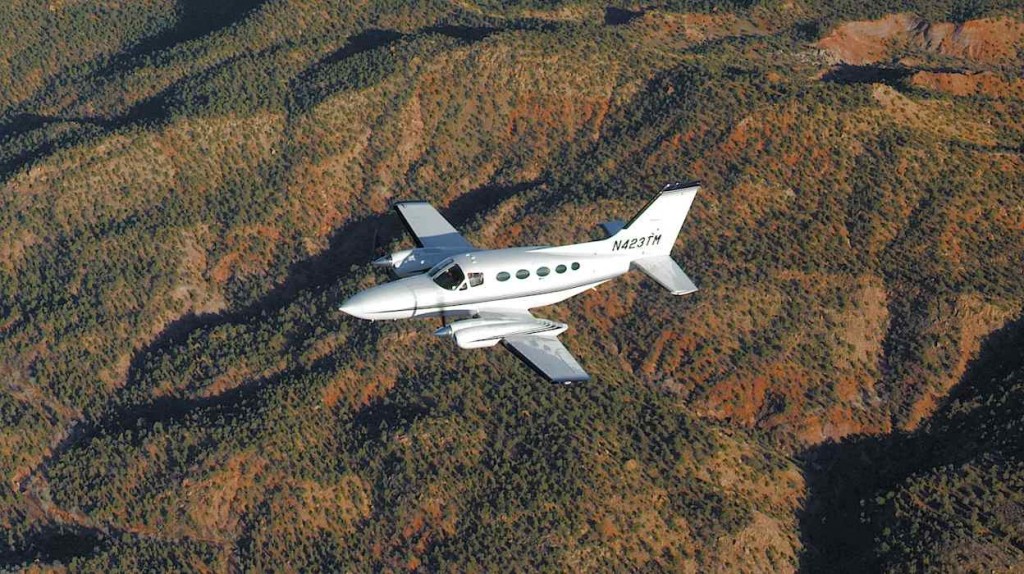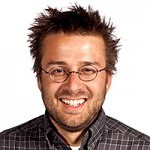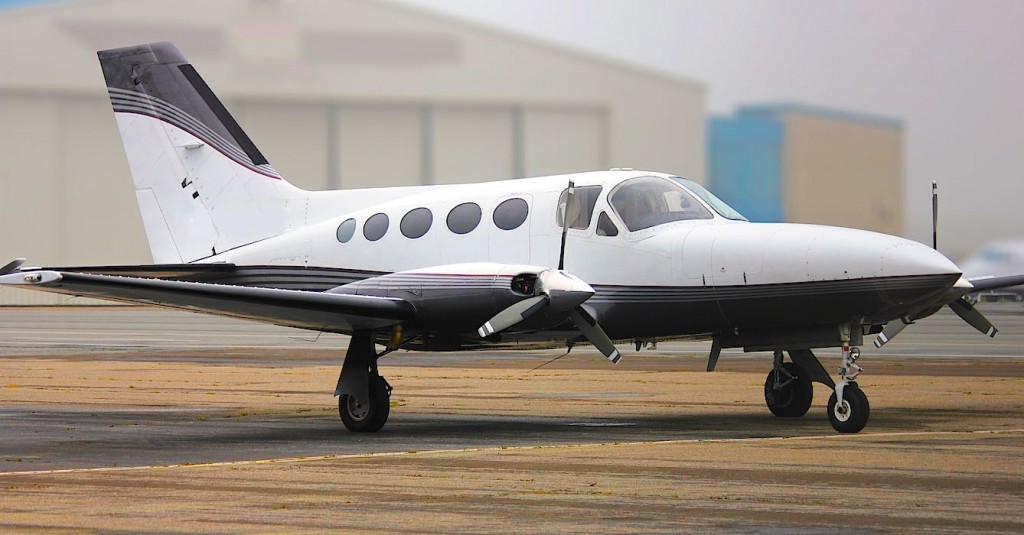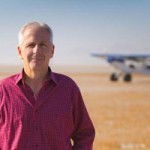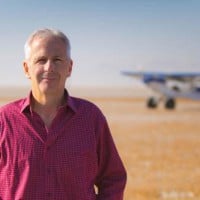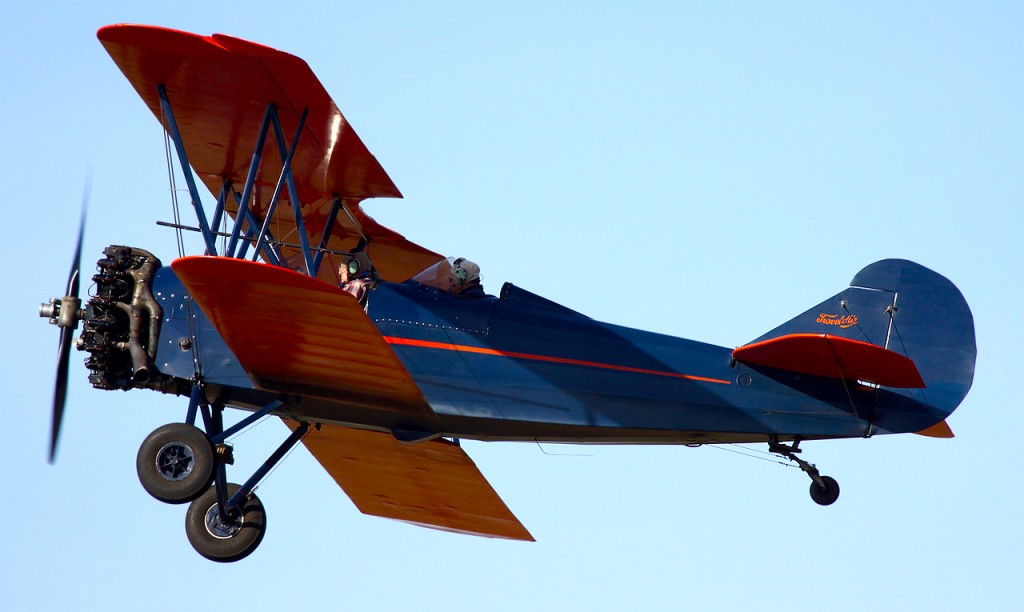 OK, OK, yes, I'm pulling a dirty trick and giving the top spot in a Top 10 list to a three parter. That's in large part because I view them as a package deal. It's really not OK to take in part 1, and then just stop.
So why's this number one? Well, did you watch the videos? What I mean to say is, how could it not be? Our trip to San Diego was an experience I'll treasure for the rest of my life. I got to fly out there in a Cessna 421, which in a pretty incredible airplane. I got to spend some time with a trio of interesting pilots, and get a glimpse into their passion for flying. And I got to spend time with good friends, making a movie.
If you missed these articles and the 3 part San Diego episode the first time around, pull up a chair and dig in. You'll have a good time, I promise. I know I did.
Reactions:
"Great video and background stories! I started at a grass strip in Oklahoma in the early '70 and have progressed to the left seat of a 777. General aviation is a special segment with most aviators longing to be a part of it. Thanks for bringing it back into my home."
"Fantastic! I've been waiting for this last part to come and it is the best yet."
"Love, Love, Love this!"
Number 2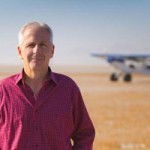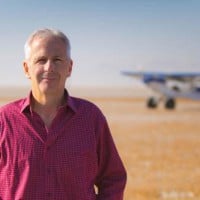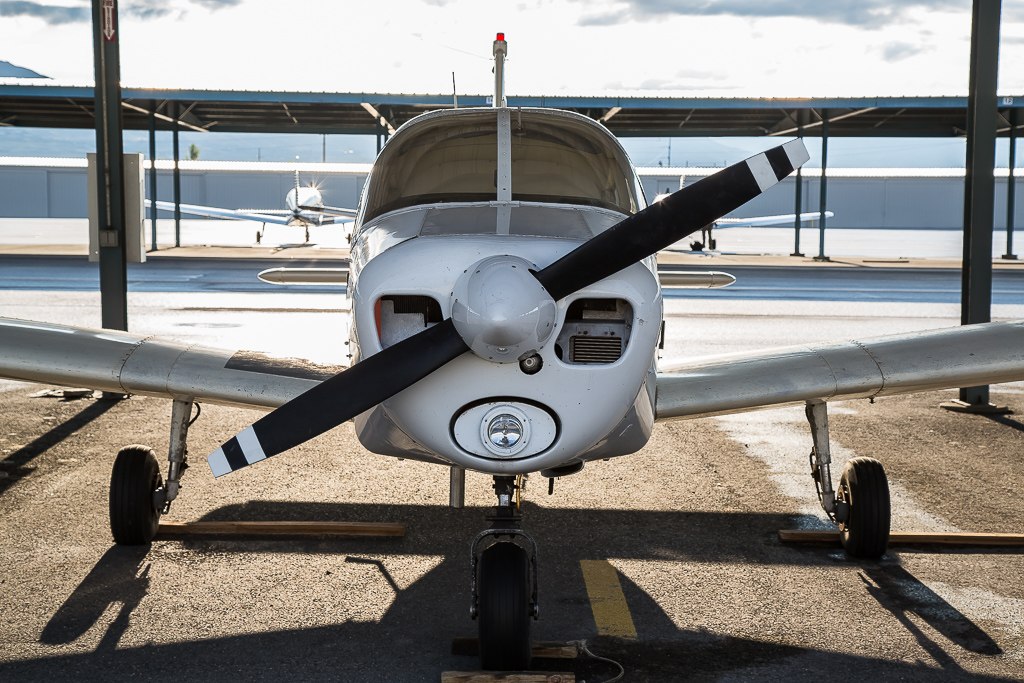 The way some people have a soft spot for rescuing and providing a home for animals in need, Jim Hoddenbach has a soft spot for helping out airplanes in need. Rescuing an Indian is a story about fixing an aircraft and saving it from the scrap heap, but it's also the story of how Jim came to love the Cherokee, a plane he didn't really care for prior to this experience. Since the time of this article, Jim has finished restoring the Cherokee, including giving it a shiny new paint job. It's a great looking plane, and one that, if not for one aviator with a soft spot for needy aircraft, would likely never have flown again.
Reactions:
"Rescuing an Indian is one of your best articles!"
"Really enjoyed reading about this Jim – Great job rescuing her!!"
"A very fun read! Love these kinds of real-life stories."
Number 3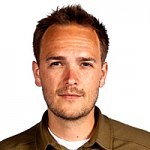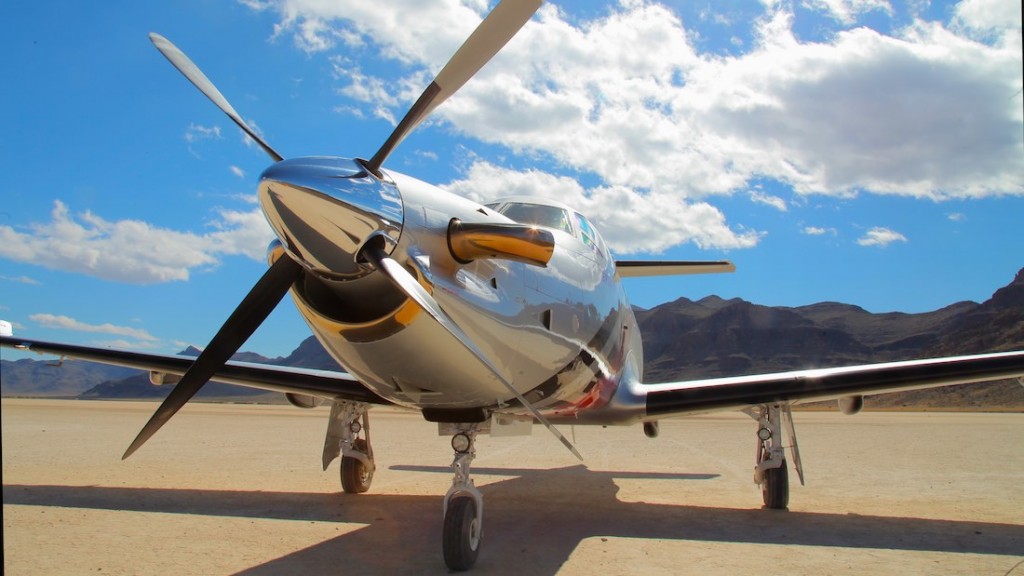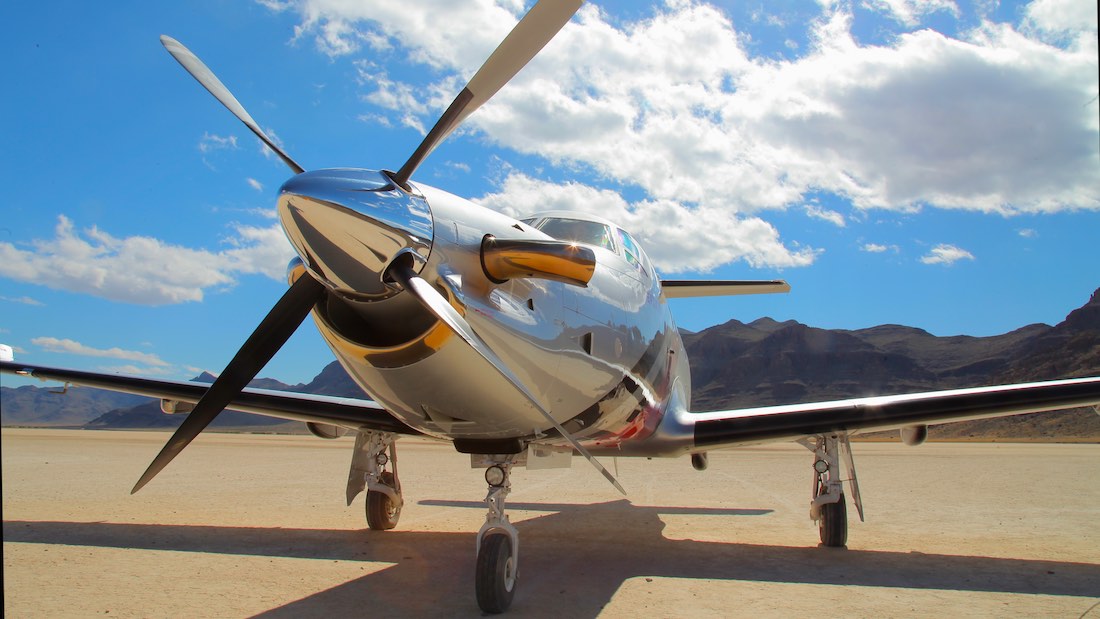 The Pilatus PC-12 in an incredible aircraft. Sleek, powerful, and basically about as cool as you can get before crossing over into much larger and much more costly private and commercial aircraft, there aren't many ways you can add to the mystique of the PC-12. One of those ways? Film it at a location as unique and notable as the airplane itself: the Ibex Hardpan in Eastern Utah. We spent a couple of days and nights there, capturing the PC-12 in this unique environment, including one very cold night where we captured incredible time lapse footage of the PC-12 against the night sky. Experiences like these don't come along often, and I feel pretty lucky to have been able to take part in the making of a very cool video promoting the Pilatus PC-12.
Reactions:
"We hanger one of these at the airport I work at! I'll agree it's a beautiful piece of machine! It just wants to fly!"
"Utterly Brilliant!!! Thank you so much for sharing!"
"This is one classy ship."
"What a gorgeous airplane …… Now how to get the $4.5 million to get one."
Number 4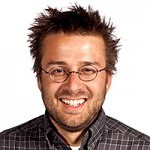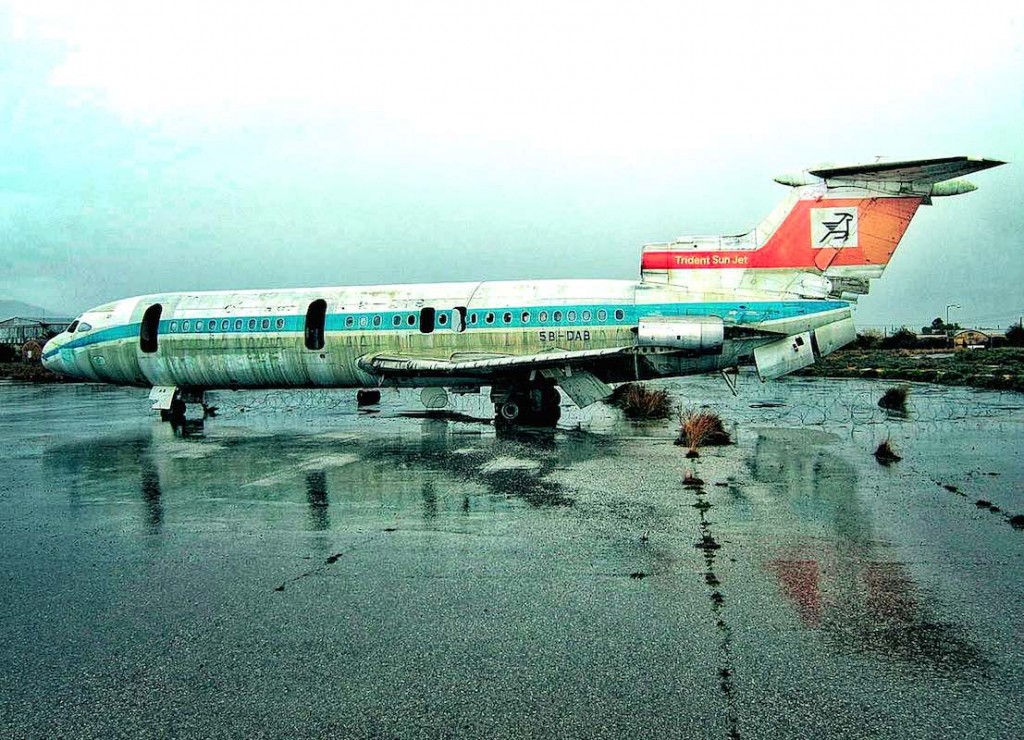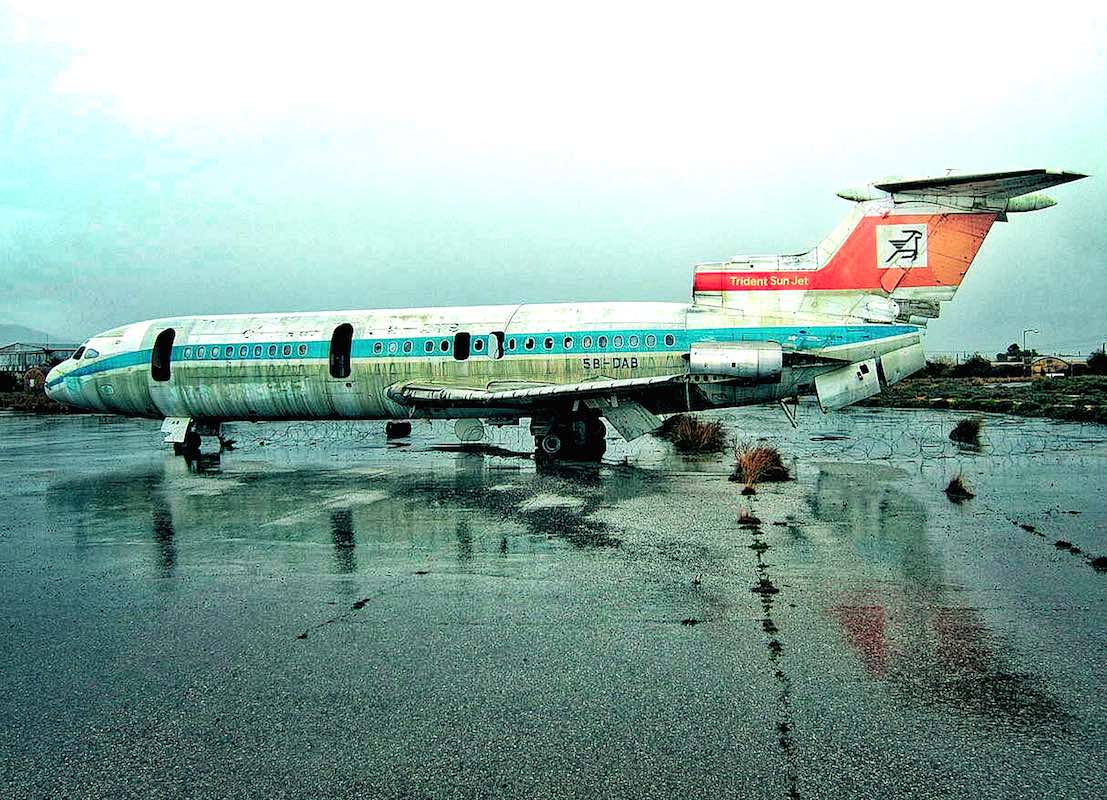 There are nearly 42,000 airports spread across the world. And in the slightly more than 100 years since airports started coming in to existence, it makes sense that some of them would be abandoned.  There were many factors that contributed to the abandoning of these airports, including civil unrest, economic depressions and a pair of World Wars. But in researching this article, the thing that surprised me the most was the scope and size of many of these abandoned airports. Millions and sometimes billions of dollars, years of time, and amazing amounts of effort went into the creation of these airports, and yet some of them were abandoned before they even had a chance to open. For me, this turned out to be a fascinating look at our ability to create amazing things, and then sometimes, well, to just move on.
[wp_ad_camp_3]
Reactions:
"Hard to imagine how some of these airports were even built!"
"Really fun read."
"Can't believe some of this stuff. Incredible!"
Number 5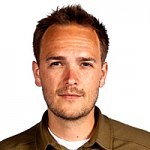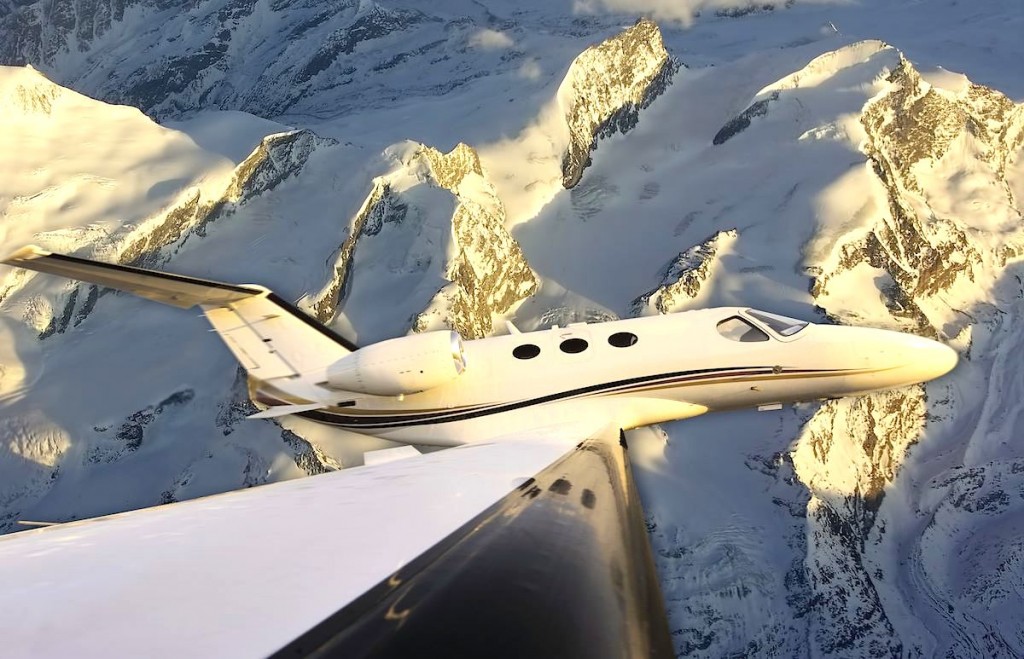 As I became a little more familiar with aviation, I'd heard about Bernoulli's Principle a few times. And like many principles and theories involved with aviation, I thought I had a basic idea of how it worked. I mean, you could just ask most pilots or instructors, and they all had a pretty similar answer. Turns out, the real answer was a little more complicated, and a lot more interesting. Bryan Stewart's article on Bernoulli's Principle is a must read, and a clear, understandable explanation of how Bernoulli's Principle actually relates to the way airplanes fly.
Reactions:
"Thank you! Great research… I feel like I understand flight."
"Best and clearest explanation of what makes a plane fly that I have encountered. Great post."
Number 6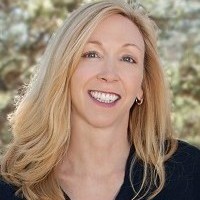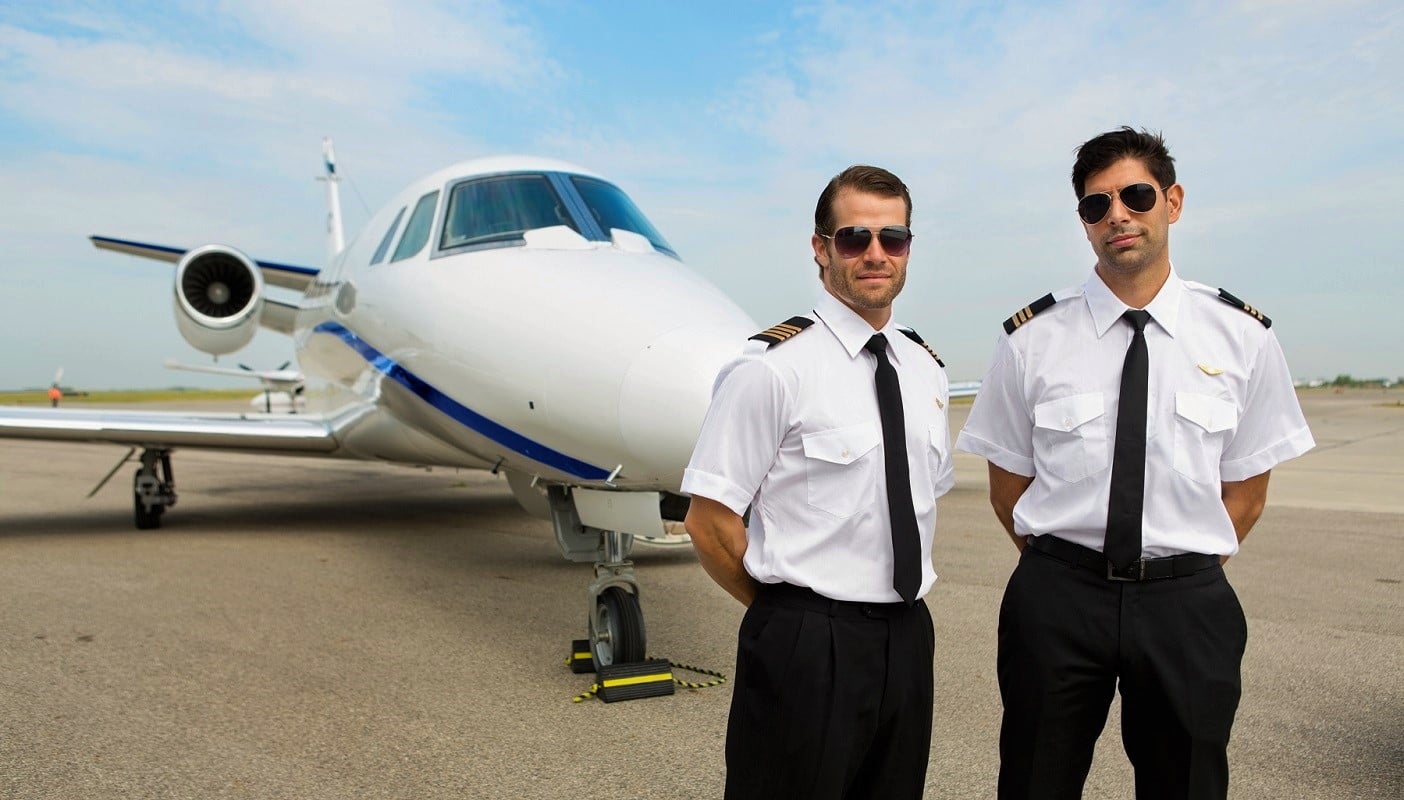 There are many different careers a pilot can pursue in aviation. And though it may not seem like it, each career has a unique set of requirements, and will work better for a certain temperament and type of pilot. 'Chick in the Cockpit' Erika Armstrong provided a very useful breakdown of not only what goes into many of the different jobs, but which of them are best for the different pilot types. If you're interested in pursuing a career in aviation, or even just understanding the challenges involved with each of the jobs, this article is a must read!
Reactions:
"Great article. When I am in the pilot's seat, I feel like the luckiest person in the world! I am living the dream I had since I was a child, and every time I land I start thinking about the moment I take off again."
"Some good advice here and much to consider for anyone who wants a job as a pilot."
Number 7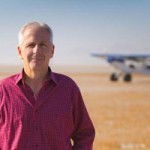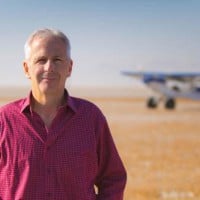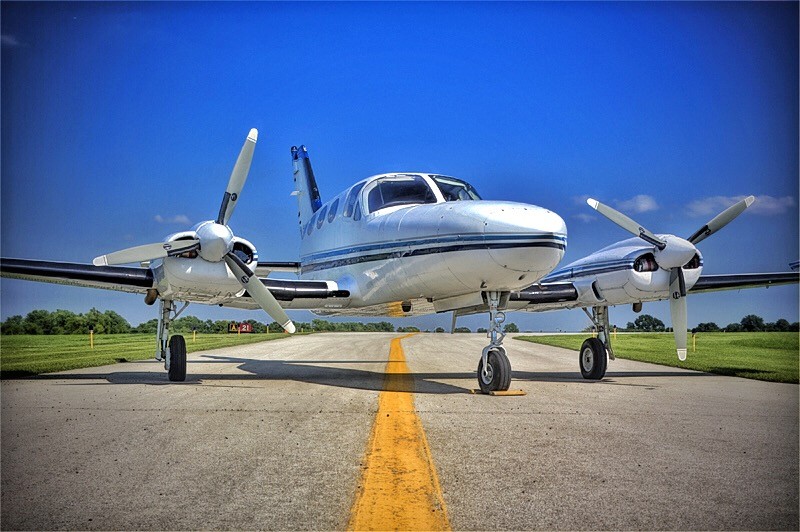 "Good judgment comes from experience. Experience comes from bad judgment."
Before pursuing a career as an aircraft mechanic, Jim Hoddenbach both flew for the airlines and was a charter pilot. In Judgement and Experience, Jim shares the story of a time he allowed other concerns to cloud his judgment while flying, very nearly leading to a serious accident. It's a great story, well told, and hopefully will serve to help other pilots avoid making similar mistakes.
Reactions:
"This was a great account. Once you've "been there", you never forget."
"Great article on a very important topic. Fuel mismanagement when flying a new type is a classic mistake. I am pretty sure it is the main source of engine failures."
Number 8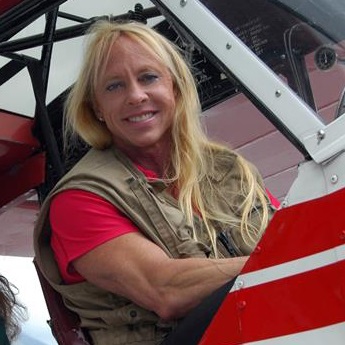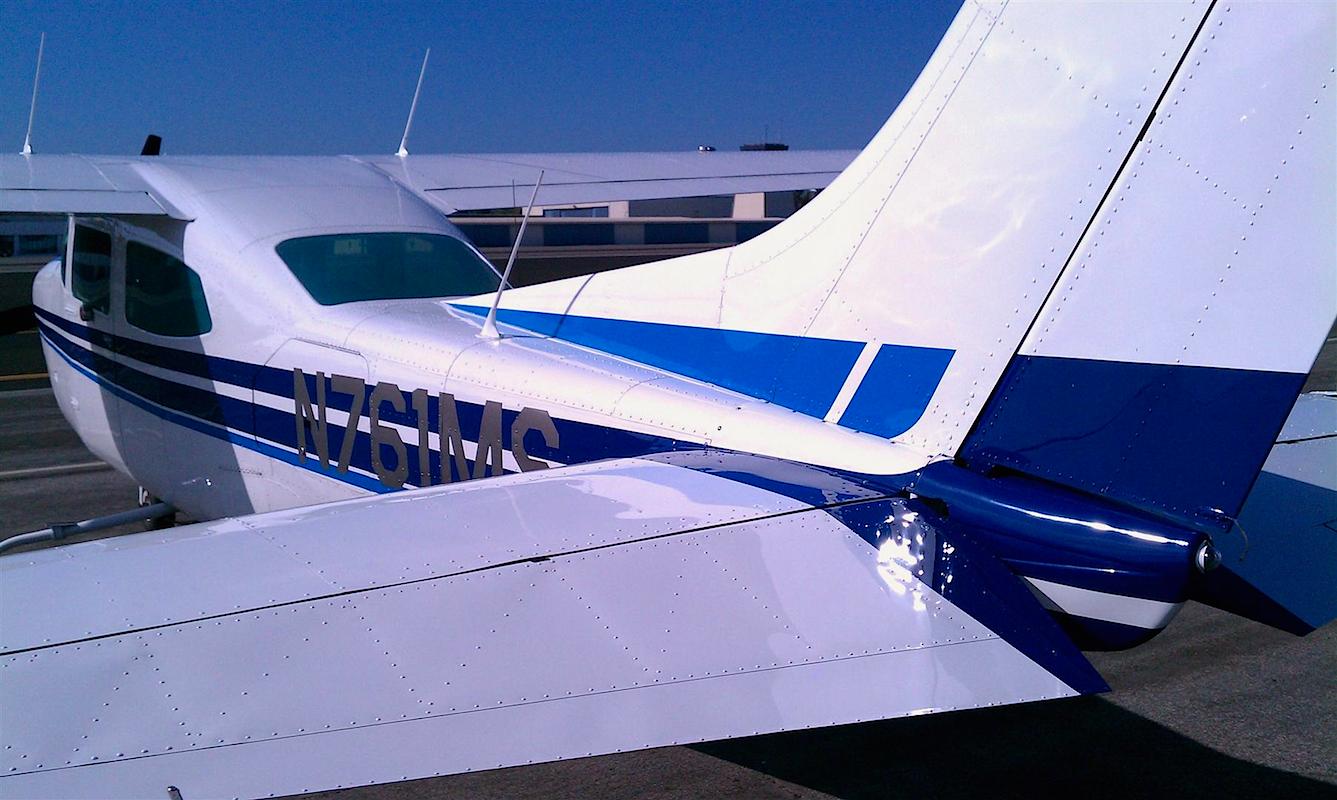 Crista Worthy has a lot of experience with airplanes. In addition to flying them, she also ran an airplane detailing business, working on many different types of planes. Drawing on this experience, Crista put together a detailed guide on not only the best methods to clean and detail an airplane, but also all the best products she had come across. Definitely a great article, full of good advice for keeping your airplane looking its best.
Reactions:
"Good article! I was just thinking it was time to clean my plane."
"Wax on wax off! You got it down!"
"I didn't know you shouldn't spray the wheels… And thank you for the advice with the grease removal on the belly."
Number 9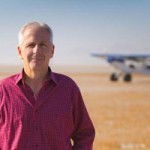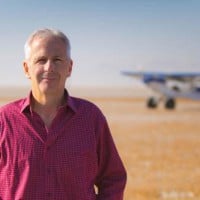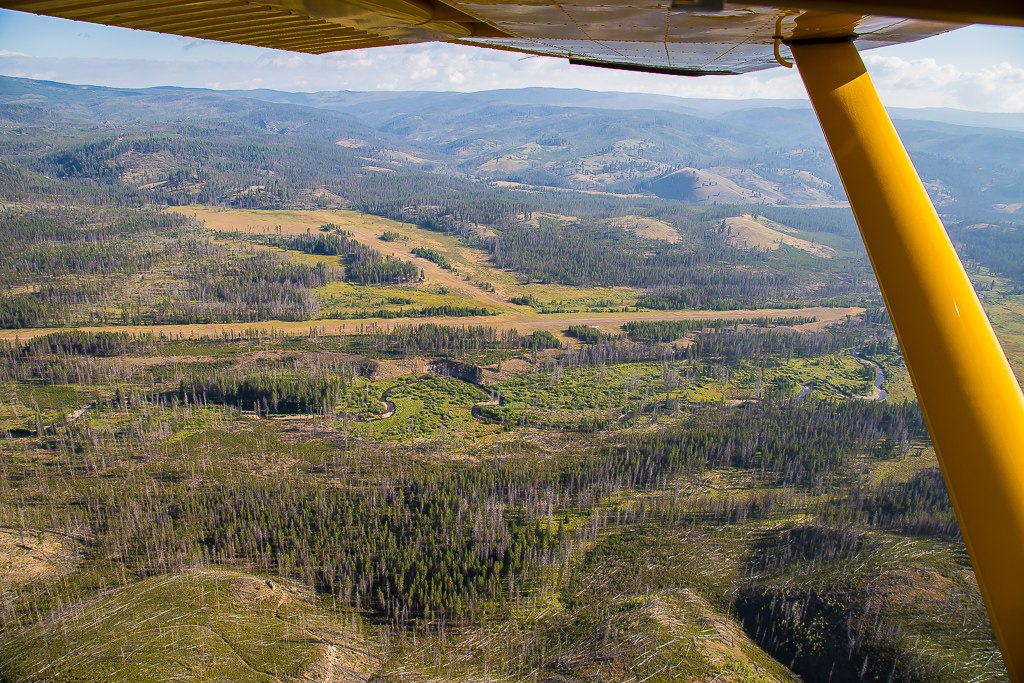 I love being able to fly to backcountry air strips, especially when it's in the service of some airplane camping. Sadly, I don't get to do that very often.  However, the next best thing is reading one of Jim Hoddenbach's backcountry trip reports. Not only does Jim highlight some great locations to visit, like Chamberlain Basin in Idaho, he also provides good information on what to expect when flying in and what to do when you're there.  As an added bonus, Jim always takes a lot of photographs on his trips, giving you an awesome window into the backcountry.
Reactions:
"Wolves, moose in a barn, stars wheeling in black, dark skies above the runway, a sense of humility for the privilege of being is such a wild and protected place — all a pleasure to read about and try to take in. Thanks for the trip, Jim."
"Jim, I am not sure what I like more, your stories or your pictures. I cannot wait until my son is old enough to share adventures like this with him. I often find myself dreaming of the day when I can finally share those wonderful mountains with my own family. Fantastic article!"
Number 10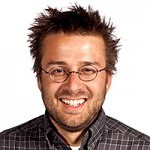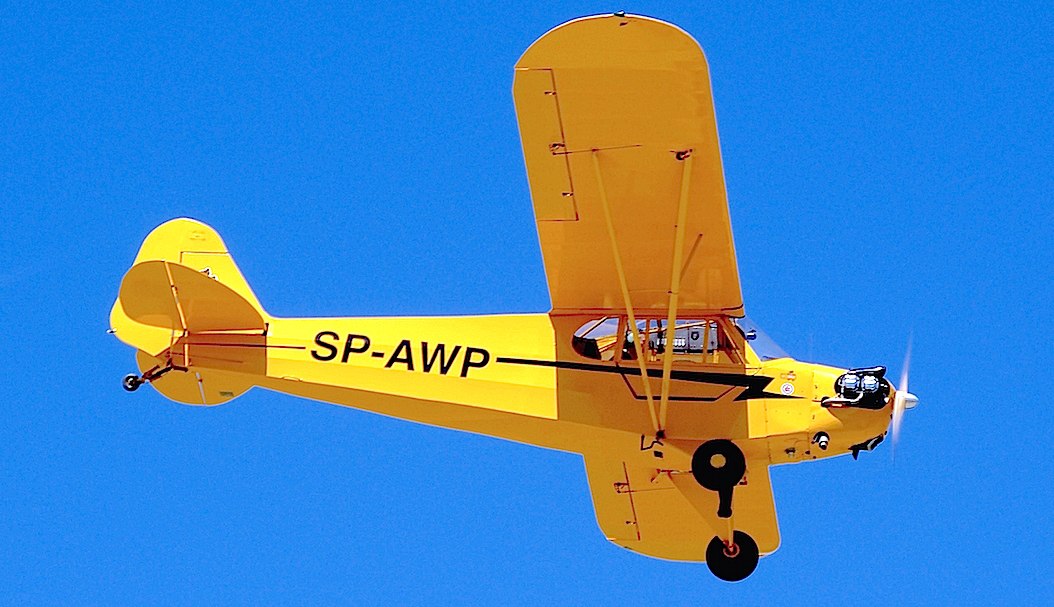 I enjoy reading and writing about the history behind classic aircraft. And among pilots and aviation enthusiasts alike, perhaps no aircraft is as widely admired as the Piper J3 Cub. This is not without good reason. The Cub, with its striking yellow color, is a well made airplane with an incredible history. With thousands of original Cubs still being flown today, these aircraft, and their descendants like the PA-11 and PA-18 Super Cub have become prized for their STOL capabilities.
Reactions:
"Best ride I ever had, and on floats to boot!!!"
"I soloed in a '46 J-3 just this year. Not many places operating them as primary trainers anymore… I feel quite blessed to have one nearby that I can buy block time in… nothing like flying low and slow over fresh-cut fields with the door open on a nice day."
"Can't wait to get mine in the air again."
And there you have it. The top 10 Disciples of Flight articles from 2014. A month and a half into 2015, we've already had some really great candidates for the 2015 top 10 list. And throughout the rest of the year, we plan on continuing to supply you with the best aviation information, stories, videos and photography we can. We're excited for what's to come, and we hope you are too. Thank you for being part of our community; thank you for your feedback, comments and kind words; and we hope you keep enjoying everything aviation right along with us.  One more time:
Thank You!
[wp_ad_camp_2]