The first NextGen PC-12 Flight Deck Retrofit is already in progress.
Innovative Solutions and Support is reporting that they've received an STC (Supplemental Type Certificate) from the FAA for their NextGen Pilatus PC-12 flight deck retrofit. Innovative's FlightDeck retrofit offers PC-12 pilots an advanced avionics suite with three LCD displays, Integrated Standby Unit (ISU), PT6 Engine Data Concentrator Unit, an autothrottle upgrade kit, two Beta-3 GPS units, remote radios, an Electronic Flight Bag (EFB) and an Integrated Flight Management System (IFMS).
Among the many enhancements and features provided by the IFMS are:
Coupled WAAS/LPV Approaches
Adherence to RNP requirements (in accordance with DO-236B) with 0.3 nm precision
Position source for ADS-B Out compliant transponder
Engine monitoring, including an optional oil quantity sensor
IGuard active engine protection
Autothrottle for PT6 engines, featuring Air Speed, Torque/Temperature Control, and AOA Mode
An optional ADAHRS (Air Data, Attitude and Heading Reference System) is also available.
The integrated EFB allows the pilot access to information and features such as:
Airport diagrams and approach
Moving maps, with overlays of information such as

Flight plan
Airspace
Both high and low airways
Runway depictions
Navigation aids
Intersections

Satellite Weather
Electronic Checklists
Worldwide navigation database support
Internal WiFi connectivity
An optional remote controlled electronic circuit breaker.
Optional iPad control of all systems
Innovative Solutions is saying that the first installation of their NextGen Pilatus PC-12 flight deck retrofit is already in progress, on Brian Cleary's PC-12. Cleary is the President of POPA (The Pilatus Owners and Pilots Association.)
Featured Image: PC-12 Flight Deck retrofit, courtesy of Innovative Solutions
---
Pilatus PC-12 NG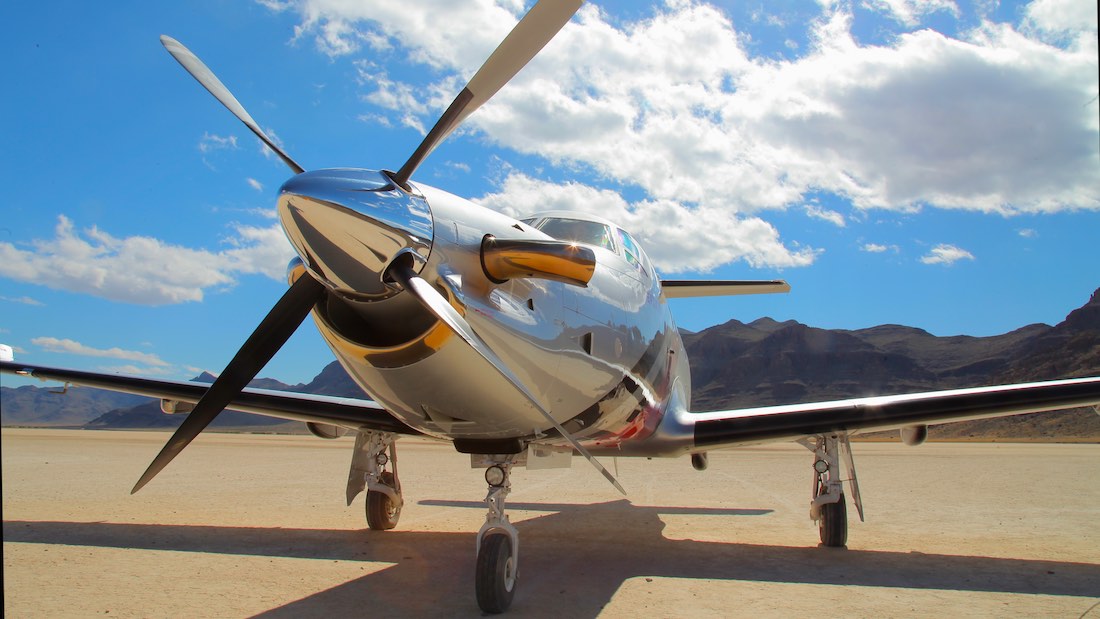 I have never done a video job where I wasn't terribly worried about how it would turn out. I have done this sort of work for 15 years or more now and completed thousands of finished minutes of high-quality video without ever failing… that's probably what disturbs me most. I'm due. It's an odd thing having a great many people all looking to you to know exactly why we are there, what we are doing and what it will all mean (look like) in the end. With most videos [Click to read more…]
---