With the FAA BasicMed rule now in effect, the agency has provided a medical exam checklist for physicians and authorized the first BasicMed online course.
General aviation pilots are now able to fly under the new FAA BasicMed rule "without holding a Federal Aviation Administration (FAA) medical certificate as long as they meet certain requirements." The rule, which went into effect May 1, 2017, offers GA pilots an alternative to the FAA's medical qualification process for the third class medical certificate, though pilots can opt to continue using their valid FAA medical certificate. It is important to note, however, that for new/student pilots who have never held a medical certificate before, or pilots that have not held a valid medical certificate after July 15, 2006, they will need to obtain a third class medical through the traditional method before being eligible for BasicMed.
BasicMed Requirements
For a pilot to fly under BasicMed, they must:
Have a valid driver's license.
Consent to a National Driver Register check.
Have held a medical certificate that was valid at any time after July 15, 2006.
Have not had their most recently held medical certificate revoked, suspended or withdrawn.
Have not had their most recent airman medical certification application completed and denied.
Have completed a comprehensive medical exam with a state-licensed physician within the past 48 months, using the Comprehensive Medical Examination Checklist.
Have taken a BasicMed online medical education course within the past 24 calendar months, and save proof of completion.
When applicable, have been found eligible for the special issuance of a medical certificate for certain specified mental health, neurological, or cardiovascular conditions.
Not fly for compensation or hire
Under BasicMed, pilots can fly "any aircraft authorized under federal law to carry not more than 6 occupants," with a maximum certificated takeoff weight of not more than 6,000 pounds. The pilot also needs to comply with the following operating requirements:
Carries not more than five passengers.
Operates under VFR or IFR, within the United States, at less than 18,000 feet MSL, not exceeding 250 knots.
For a complete overview of BasicMed, it is recommended you read the FAA's advisory circular 68-1. The FAA has also provided an FAQ page for BasicMed.
BasicMed Online Course
With the FAA BasicMed Rule now in place, the agency has also provided a link to the free, online AOPA (Aircraft Owners and Pilots Association) Self-Assessment Course that satisfies the BasicMed requirement for taking an online medical education course. The Mayo Clinic will also be providing an online course as well, which they say will be posted to the FAA's Basic Med page shortly.
Speaking about the arrival of BasicMed, AOPA's President Mark Baker said, "We fought long and hard for this on behalf of our members, and we're excited that pilots can now start the BasicMed process." AOPA also noted1 that as of April 26, 2017, 529 pilots had complied with all the required steps and had received BasicMed completion certificates, that 2,495 had passed the quiz at the end of the online medical course, and that an additional 1,773 applicants had started the course.
Footnotes and sources:
1 – Members Sizing Up BasicMed, Dan Namowitz, Retrieved 5-3-17
---
Is Flying Small Aircraft Safe?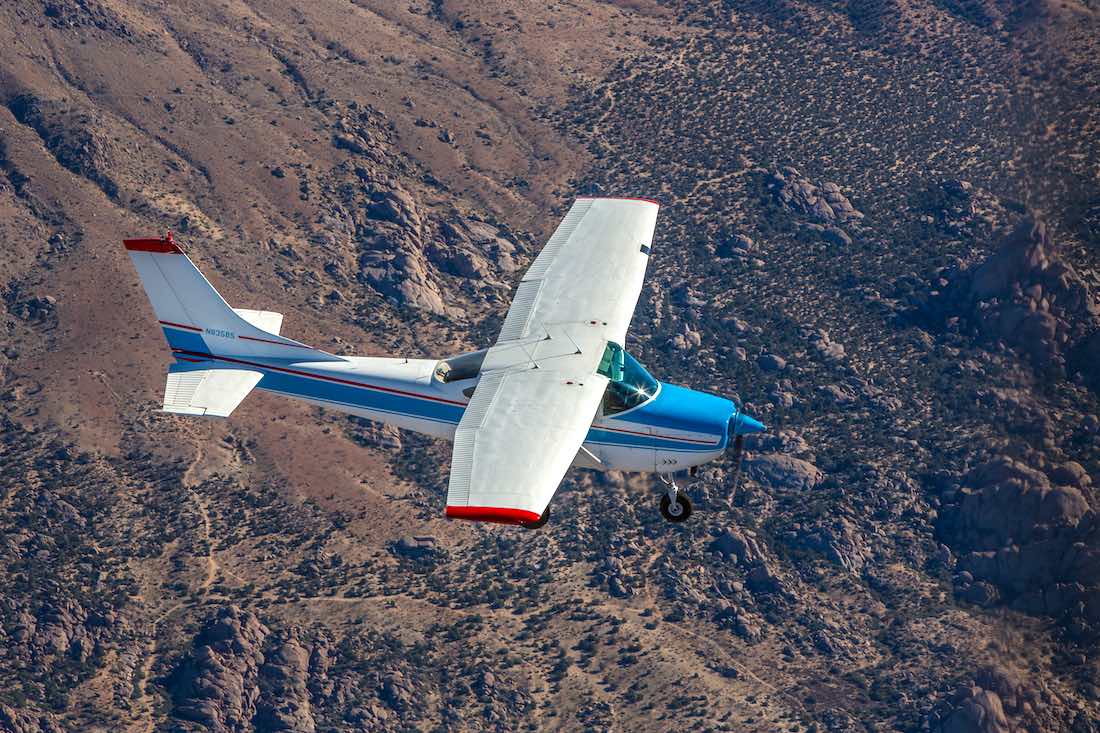 It was a beautiful morning in St. George, Utah when I first asked a group of pilots the question: is flying safe (meaning general aviation aircraft)?  The sun was just peeking over the red rock cliffs and was bathing the rows of personal aircraft in golden morning light, and the air was crisp and cool but not cold. My friend John was getting his Cessna 421 fueled up, Jim was doing the same for the Centurion and Peterson was happy to just be "shooting the shit" with some fellow pilots while it all happened. [Click to read more…]
---