The Cirrus G6 aircraft models are available for order now.
Cirrus Aircraft announced the launch of the sixth generation of Cirrus aircraft models, which they're calling the smartest, safest and most advanced models of their best-selling SR22, SR22T and SR20 single-engine piston airplanes. The 2017 G6 models come equipped with the Cirrus Perspective+ by Garmin flight deck, Cirrus Spectra wingtip lighting, and a variety of additional options. The Cirrus G6 models are available for order now, and Cirrus is saying that customer deliveries are already underway.
Todd Simons, the President of Customer Experience for Cirrus, says G6 represents "the most innovative, capable and feature-rich set of upgrades we have ever applied to the entire SR product line … Perspective+ instantly adds game-changing capabilities to G6 – from connectivity to safety to navigation – and gives our owners and operators a completely elevated ground, pre-flight, cabin and in-flight experience. G6 is also the brightest Cirrus ever, as the new state-of-the-art Cirrus Spectra wingtips deliver unrivaled visibility and commanding presence both in the air and on the ramp." According to the company, the Spectra wingtip lights provide roughly two-times better visibility on landings.
Simons adds that the G6 improvements, when combined, offer a window into customer-centric design and development values at Cirrus. "That bright light of innovation with purpose is our constant at Cirrus, and the enhancements we have made with G6 to the SR22T, SR22 and SR20 follow through on our commitment to leadership in Personal Aviation."

Improvements to the G6's Cirrus Perspective+
According to Cirrus, the Perspective+ in the G6 models, an upgrade to their Perspective system, has about 10 faster processing speed, useful for pilots when accessing "animated datalink weather, SurfaceWatch safety protection, payload management, visual approach capabilities, wireless database uploads and more." The new system also introduces a QWERTY interface for the first time, and now includes a HOME key, which instantly brings you back to the main navigating functions.
Improved Engine for the Cirrus G6 SR20
In addition to the other improvements, Cirrus has also upgraded the engine in the G6 SR20, to a four-cylinder Lycoming IO-390, 215 HP engine. Combined with other enhancements, Cirrus says this increases the useful load by up to 150 pounds (68 kg).
For more information on the Cirrus G6 models, you can visit their website.
Featured Images: courtesy of Cirrus Aircraft
---
Cirrus SR22: The Plane with the Parachute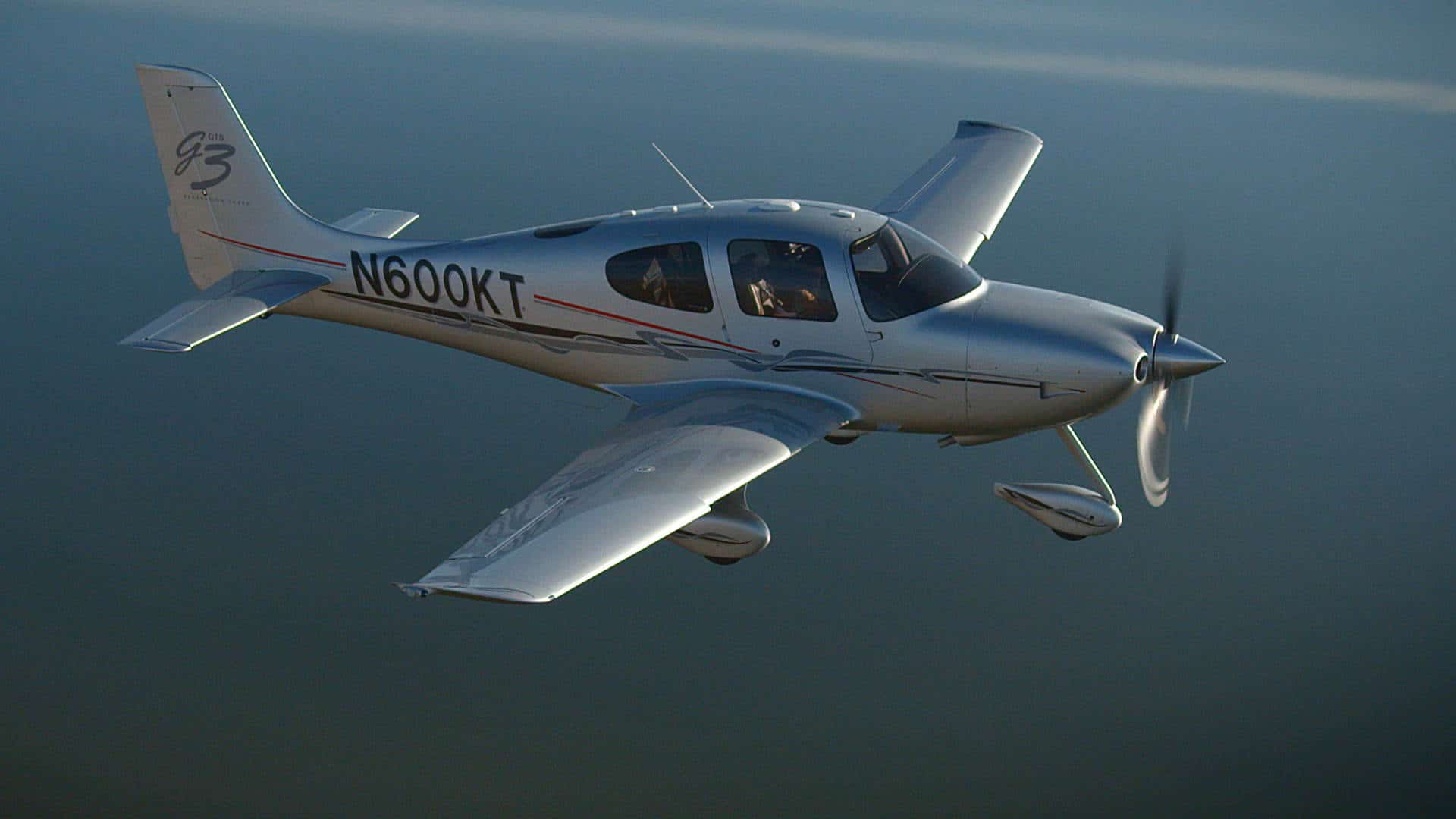 Cirrus Aircraft Corporation, originally Cirrus Design, was founded in 1984 by brothers Alan and Dale Klapmeier to produce the VK-30 kit aircraft. Over the years, Cirrus has transitioned from being a kit building company to a full-fledged aircraft manufacturer, all the while navigating some serious business turbulence. During the tough times, however, Cirrus never stopped refining their designs and pushing forward in their quest to produce the safest airplanes possible. In 2001, they released the aircraft that they are most recognized for, the SR22. With the first SR-22s rolling off the line [Click here to read more…]
---