A Western Global Airlines MD-11 cargo plane and two Bell Helicopters, a 429 and a 412EP, will be involved in relief flights.
Early this past October, Hurricane Matthew tore through Haiti, leaving a trail of damage and destruction. According to estimates, between 1000 and 1600 people were killed, roughly 175,000 people were left homeless, and the storm caused almost $2 billion in damage, leaving about 12% of the total population in need of assistance. And problems continue to mount, such as combatting the spread of cholera and delivering much needed supplies to remote areas.
According to Steve Smith, the Executive Director of Airlink, "We see this crisis is still growing, even weeks after the storm, and we know from reports from our team on the ground that the cholera situation is a major threat to recovery."
More Details on Airlink, Western Global Airlines, and Bell Helicopter Working Together
Yesterday, Airlink sent their second charter flight filled with supplies to Haiti. The flight, an MD-11 cargo plane flown by Western Global Airlines, left Miami-Dade International at 11 AM bound for Port-au-Prince airport, packed with 175,ooo pounds of cargo, including food, cholera treatment and mitigation supplies, and general medical supplies.
"It is a top priority of Western Global Airlines to provide relief missions in times of need. International disasters present a particularly important challenge that airlines can help solve. Cargo flights like these become essential to the rapid response and long term relief, especially for crucial medical aid that needs to be on-site in a timely manner," said Jim Neff, the President and CEO of Western Global Airlines.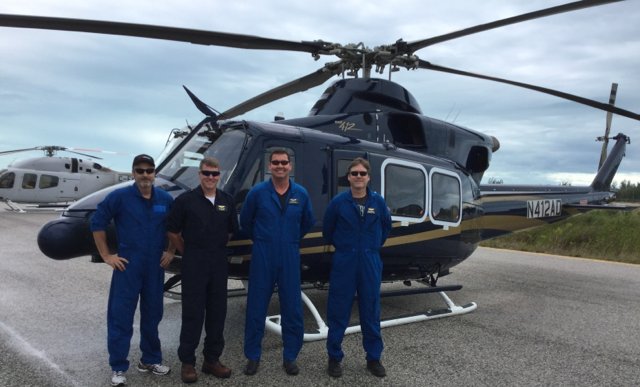 Once at Port-au-Prince, Airlink faces the challenge of getting the supplies and necessary personnel to the remote and hard to reach locations in Haiti. And that's where  Bell Helicopter comes in, providing a pair of helicopters for this purpose. The helicopters, a Bell 429 and Bell 412EP, will be each be manned by a two person flight crew, who Bell has identified as Demonstration Pilot Will Williamson, Chief Pilot Terry Glover, Senior Flight Mechanic Brett Buffkin and Electronics Mechanic Jeff Sorenson.
According to JJ Cawelti, Bell Helicopter's Senior Manager of Public Affairs, "Bell Helicopter is proud to support this important effort to help the people of Haiti. Helicopters allow us the ability to get to places where others cannot go. And, we're happy to work with the network of nonprofit organizations Airlink has assembled to deliver much-needed aid as quickly as possible."
Airlink's Steve Smith added that "Once again, we see the aviation sector stepping up and working together to support those in need. We welcome Bell Helicopter and Western Global to the fold and could not do this without them." He added that they join other organizations like United Airlines, General Electric, the GE Foundation, JetBlue, Avianca, Copa Airlines and Amerijet in providing critical support for relief efforts in Haiti.
Featured Image: Bell 412EP, courtesy of Bell Helicopter. Note: this is not an image of the specific helicopter engaged in the relief efforts.