The Hartzell Trailblazer propeller offers greater efficiency and less wear on the engine.
Hartzell Propeller's 83-inch composite Trailblazer propeller has received a Supplemental Type Certificate (STC) for the PA-12 and PA-18 Super Cub aircraft. Hartzell Propeller and Professional Pilot's Inc (who own the STC), worked closely together, and the conversion program is being marketed from Professional Pilot's Lowell, IN, facility.
The Trailblazer propeller features a field replaceable nickel-cobalt leading edge, in order to better keep up with the rigors of bush and backcountry flying. According to Hartzell, thanks to the durability and light weight, the all carbon fiber construction allows them to optimize blade chord thickness and sweep, while still achieving maximum strength.
Brian Sutton, the Founder and General Manager of Professional Pilots, says the conversion "allows your engine to reach its maximum rated horsepower RPM immediately upon throttle advancement. Take-off thrust is increased by as much as 30 percent compared to many fixed pitch models, reducing take-off distance dramatically." He adds that the cruise speed is also increased by nearly 20%, allowing for greater efficiency with less wear on the engine.
Customer View on the Hartzell Trailblazer Propeller
Doug Brewer, of Alaska West Air Inc, who is currently flying a Super Cub in Alaska, is the first customer who's been able to experience the benefits offered by the Trailblazer propeller conversion. Brewer is doing moose counts six hours a day at 70 – 80 mph, and says "It is very smooth. With 70 gallons and just me on wheel/skis, I saw 1,500ft per minute climb at 2,630 rpm. I have flown the plane with max loads and it is working better than any other prop I've had."
More on Professional Pilots Inc.
Professional Pilots has received STC approval for installation of Hartzell propellers on the entire Piper PA-32 line, as well as on Piper PA-18 and PA-12 aircraft. In addition, the hold an STC for installing a new high-performance exhaust system on Piper Super Cubs and PA-12s with engines ranging from 150 – 180 hp. You can visit their website for more information.
Featured Image: courtesy of Professional Pilots and Hartzell / Doug Brewer's Super Cub equipped with Trailblazer Prop
---
The Piper PA-18 Super Cub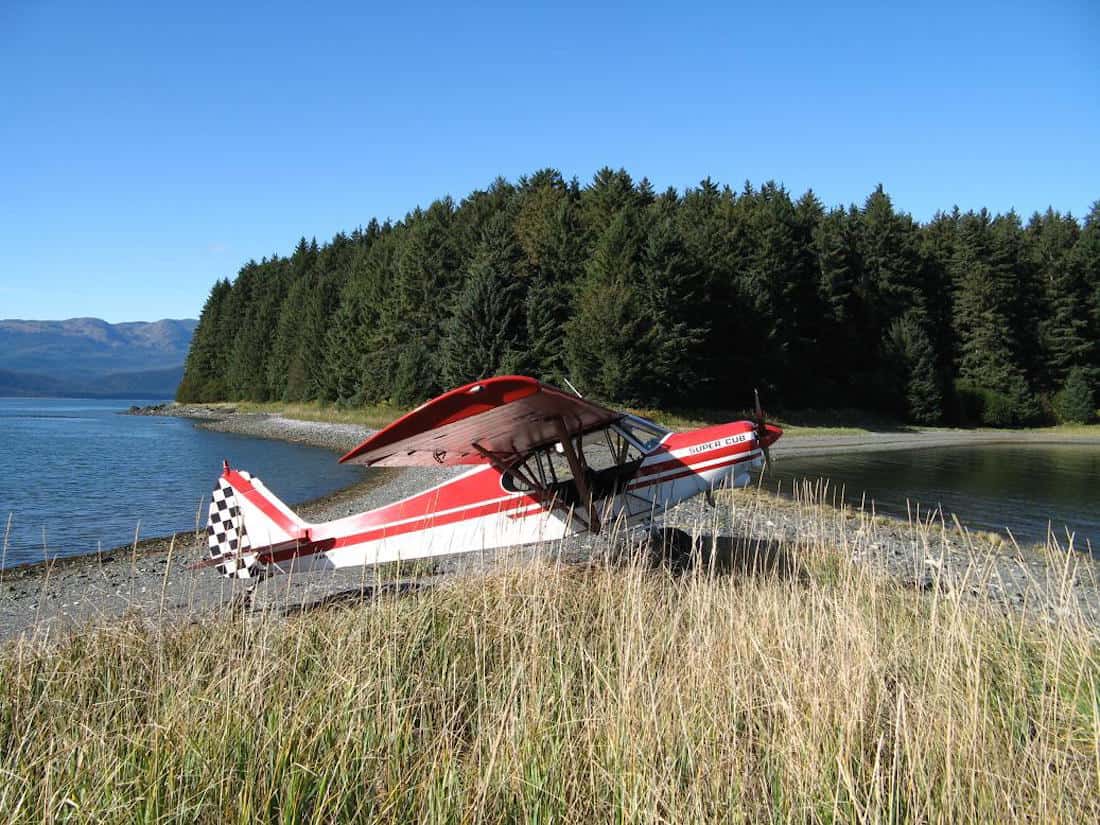 Mention the words "bush plane" and the image that pops into most pilot's minds is the venerable Piper PA-18 Super Cub. This go-anywhere workhorse seems to have the perfect combination of power, handling, and ruggedness, hence its ubiquity in Alaska, the Yukon, Idaho and anywhere else bush pilots operate year after year. They're not all working airplanes, though. A simple trip to the Johnson Creek, Idaho airstrip during the annual SuperCub.org fly-in proves that the PA-18 remains a popular choice among recreational pilots too—normally well over 100 Super Cubs fly in. Most of these owners like to fly the backcountry [Click to read more…]
---